KARACHI: Millions of women in India's Kerala State joined hands to create a "women's wall" in support of a Supreme Court ruling that lifted a ban on women of menstrual age from entering the Sabarimala Temple, one of Hinduism's holiest sites.
The Indian Supreme Court had lifted the ban late last year stating that the earlier ruling was discriminatory and women should be allowed to pray wherever they please.
For the past three months, Kerala has been witnessing clashes between Hindu traditionalists and supporters of the Supreme Court ruling, the CNN reported. On Tuesday, five million women formed a 385 mile long human chain to support the ruling of the court to end the discriminatory practice.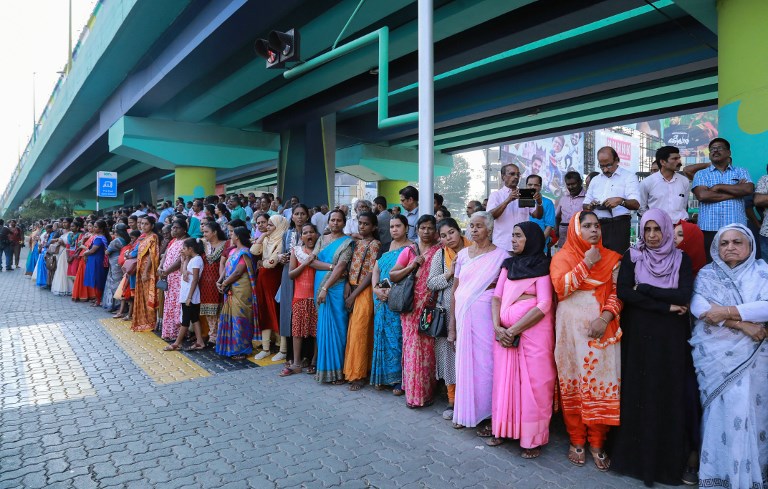 The following day, two women entered the temple – said to be 800 years old – for the first time in decades. The women, named Bindu and Kanaka Durga, who have now been granted police protection, trekked uphill to the temple along with police officers early Wednesday morning. Following their visit, the Sabarimala temple was closed down to allow priests to "purify" the area.
As a result, people came out on the streets to protests against two women who entered Sabarimala. According to The Guardian, Indian political party BJP bars the idea of women entering religiously sacred grounds during their menstruation period as they are considered "impure". This resulted in supporters of the party to stand outside government institutions and oppose the "crime" committed by the two women.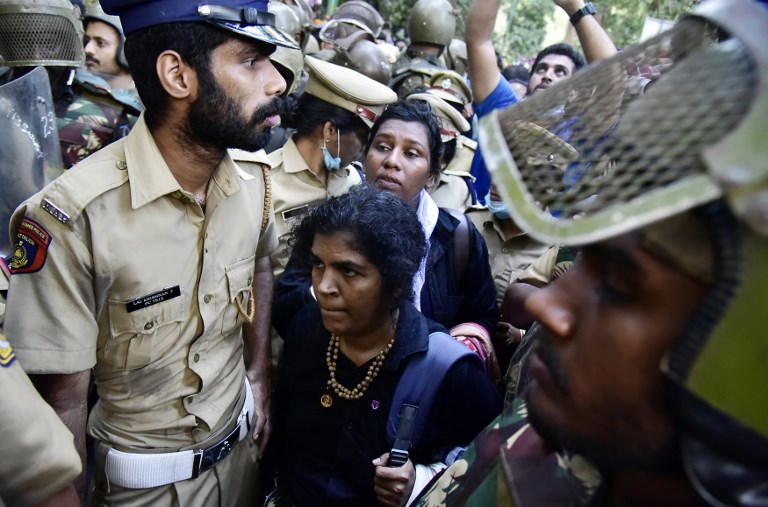 PS Sreedharan Pillai, BJP head in Kerala, said that the visit was "a conspiracy by the atheist rulers to destroy the Hindu temples". He also encouraged devotees to come forward and protest against the act. Local police then used teargas and water cannon to stop the protesters after clashes between BJP and the Communists – who support women praying at holy shrines – erupted in the state.
On January 22, the court will be hearing a handful of petitions asking it to reverse its decision.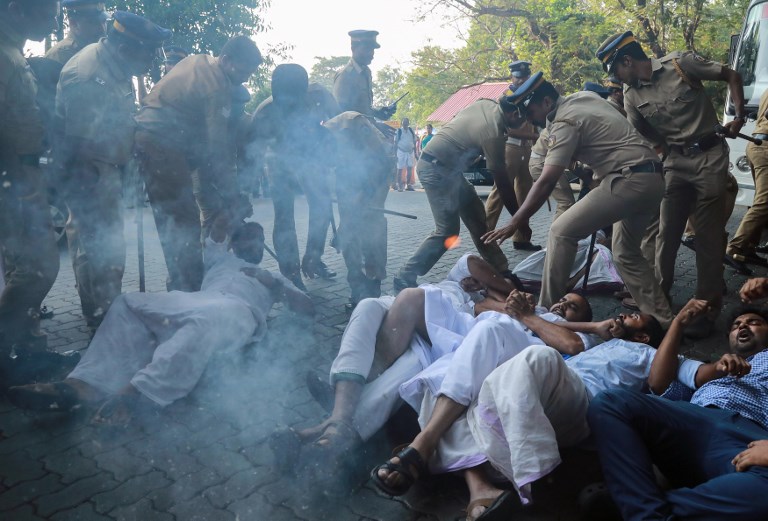 The 800-year-old Sabarimala temple is considered to be spiritual home of the Hindu God of growth – Ayyappa. Supporters of the BJP believe that since Ayyappa was celibate, allowing menstruating women into his shrine would be respectful.