Pakistani Twitterati went into a frenzy Friday night when the trailer of The Legend of Maula Jatt was released online.
The film had been caught in a controversy as the makers of the new Mauja Jatt and the original Maula Jatt (1979) fought a copyright infringement battle, wherein director Bilal Lashari denied allegations brought forward by Sarwar Bhatti, the producer of the 1979 Punjabi action flick. Lashari maintained he legally bought rights from the original Maula Jatt's writer Nasir Adeeb.
With a star-studded cast like Mahira Khan, Fawad Khan, Hamza Ali Abbasi and Humaima Malik, people are excited… mostly. Here's what everybody's saying:
Is the new Maula Jatt from Pakistan?
Though the special effects, the sound and the screenplay look super slick, something we've never seen in Pakistan before, we can't help but wonder: is the new Maula Jatt a member of the Roman empire? The visuals seem strikingly similar to what we've seen in Hollywood's Gladiator.
It's still looks super promising though! And it is definitely something the Pakistani cinema has never produced over. As a Twitter user pointed out, Pakistani cinema has come a long way, and we're here for it.
Hamza Ali Abbasi is giving major Khal Drogo vibes
Perhaps there's something strangely hot (?!) about the absolutely dirty men with dark kohl eyes and that angled beard, or maybe it's just the make-up that every villain in every fiction, period drama wears (like Jason Momoa as Khal Drogo in Game of Thrones or Ranveer Singh as Alauddin Khalji in Padmavaat) but damn! The resemblance is uncanny.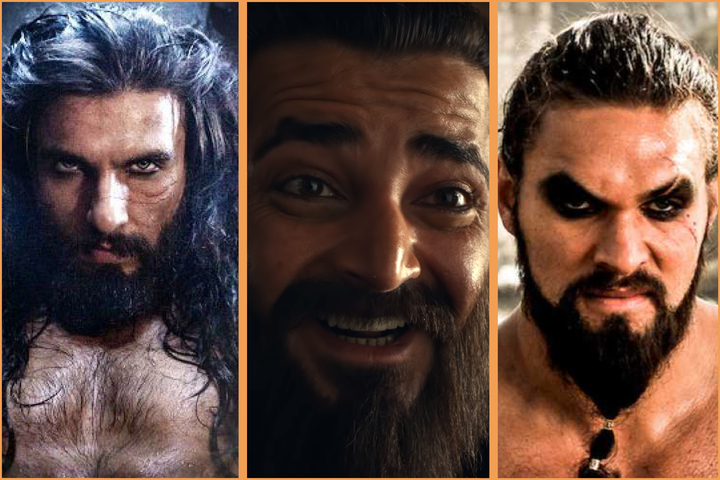 Of course, we'd prefer Jason Momoa or Ranveer Singh over Hamza Ali Abbasi any day. But given the worsening tabdeeli of our economy, we'll take what we get. #GhareebonKaKhalDrogo
The Legend of Maula Jatt or a Show of Hyper Masculinity?
For one, the Punjabi poetry is absolutely stunning… at least, that's what our Punjabi-speaking friends are saying. Though to some of us, it sounds like the film is going to be a mortal combat between two hyper masculine, violent men. But perhaps it's a little too early to say anything about that.
Also, did anybody else catch the glimpse of explicit romance between the male and female leads in the trailer? Does it mean we're finally growing up as a Pakistani cinema audience? Are the hopeless romantics among us in for a treat? We sure hope so!
Jokes aside, the film has raised expectations from Pakistani cinema. Slated for release around Eid-ul-Fitr in 2019, it will also be the first film from Pakistan that will be released in China the same day as its domestic release.