KARACHI: A survey conducted by an international analytics firm has revealed that famous cleric Tariq Jameel is the most admired man in Pakistan.
According to YouGov, a global public opinion and data company, Jameel's admirers in Pakistan have superseded Raheel Sharif and Imran Khan's fans. On the other hand, among women, Bilquis Edhi turned out to be the most admired person in the country with even more admirers than Jameel.
These results, as the organisation's website claims, are calculated from the combination of responses to two questions – whether a respondent admires the figure at all and then whether they are the figure the respondent admires the most. This year, YouGov says it interviewed more than 37,000 people in  35 countries to make a global list as well as of the countries that constitute more than two-thirds of the world's population.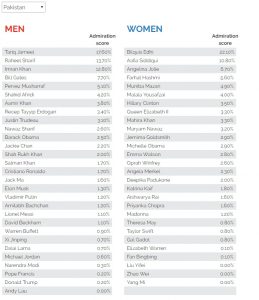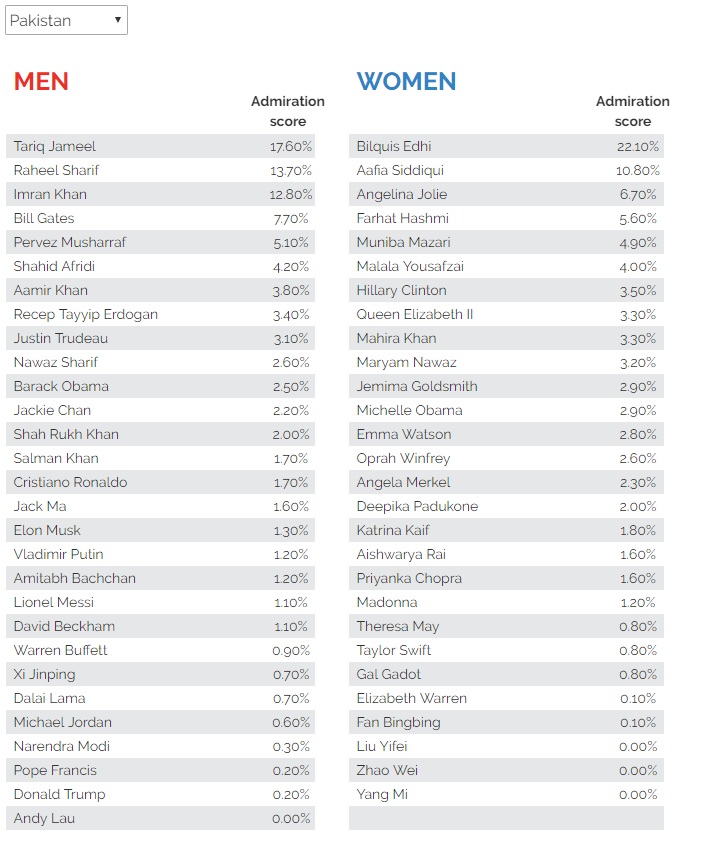 Jameel has a vast following in Pakistan where his religious organisation holds one of the biggest gatherings in the country at least once a year. The Tablighi Jamat, as it is called, organises the largest gathering in Punjab's Raiwand where thousands of Muslims gather together to learn the religion and spread its message throughout the world. Jameel's speeches are so famous that transporters in the country play his cassettes during their commute to work in the morning.
Meanwhile, the firm's collected data also shows that Bilquis Edhi, wife of legendary philanthropist Abdul Sattar Edhi, is the most admired woman in Pakistan. Bilquis' popularity is understandable given the fact that her organisation is said to be running the world's largest ambulance service which is free for the poor masses in the country.
YouGov's global list shows that Bill Gates, among men, and Angelina Jolie, among women, are the most admired people in the world today. The list also includes names of other world leaders like Barrack Obama, Vladimir Putin, Hillary Clinton and Theresa May.
There are also a few Pakistanis in the global list which shouldn't come as a surprise for us. Malala Yousafzai held the 7th position on most admired women globally, whereas Imran Khan came on 20th position of the world's most admired men.