KARACHI: Karachi's popular Paper Market was awash with green and white as people geared to celebrate Independence Day on August 14. Paper Market is known for selling of all kinds of flags, badges and everything else August-14 related.
A few concrete shops and makeshift stalls on the footpath and even motorcycles are selling stuff used to celebrate our Independence. Although the street looks very Pakistani with national flags in all shades of green, small table flags, badges with lights, wrist bands, green-and-white color masks and, of course, plastic trumpets. And they all things have one thing in common: they're made in China.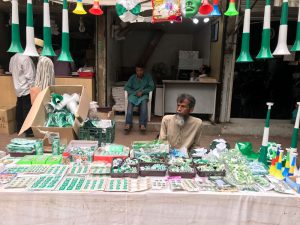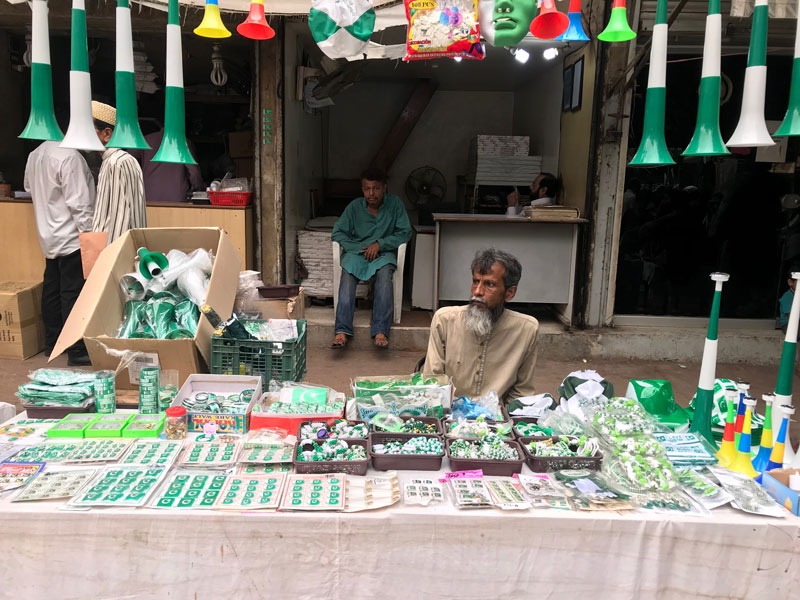 "All of these items you see on the table are made in China and were imported by a dealer in Boltan Market," says M Aslam who has set up a stall in the street with his son and brother. "A lot of dealers give Chinese manufacturers orders for products and then supply it in different markets in the city, he adds.
Not all of the products sold there are Chinese. The green-and-white bangles are made locally and are sold by female vendors.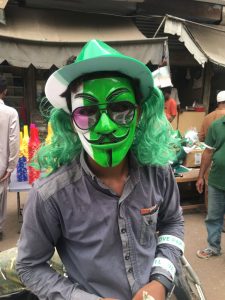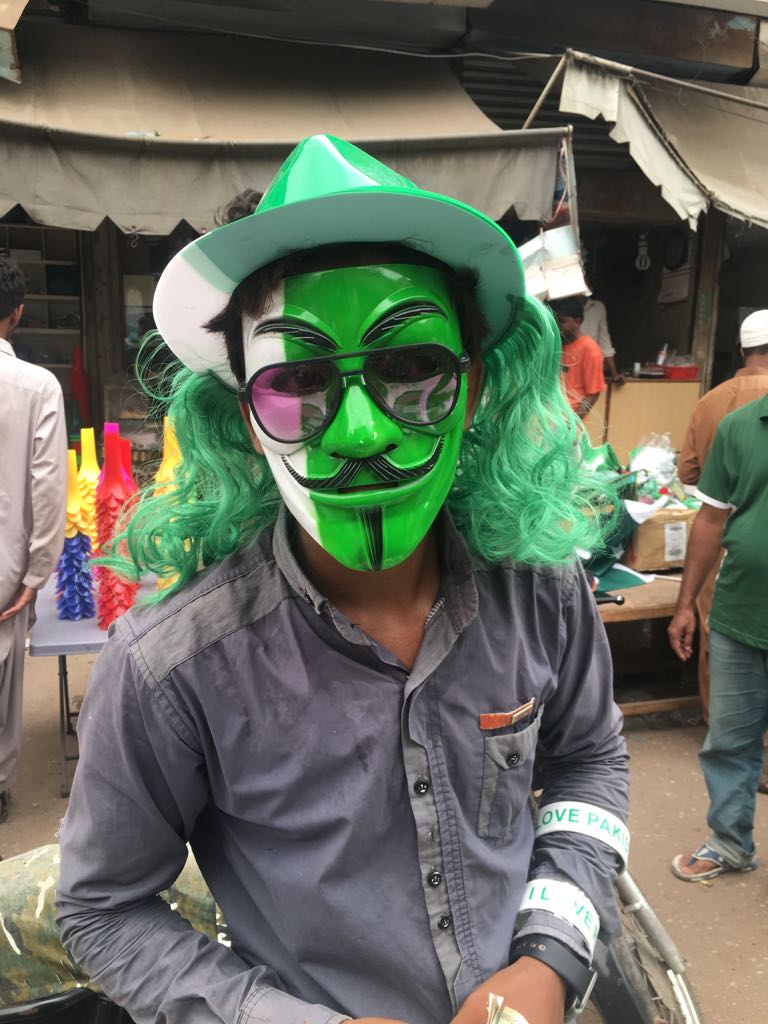 Managing another stall is a young boy wearing a mask, a copy of the Guy Fawkes mask used in V for Vendetta, which has a visible stamp of 'Made in China' on it.
"These 'bajay' are from China," says a seller while showing Made in China inscription written inside a green-color trumpet. "At first, the Chinese exported them here but afterwards the local industry copied the idea and also started producing them," he adds.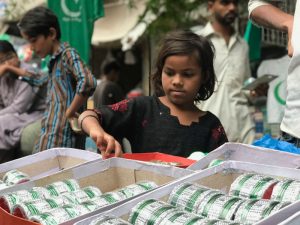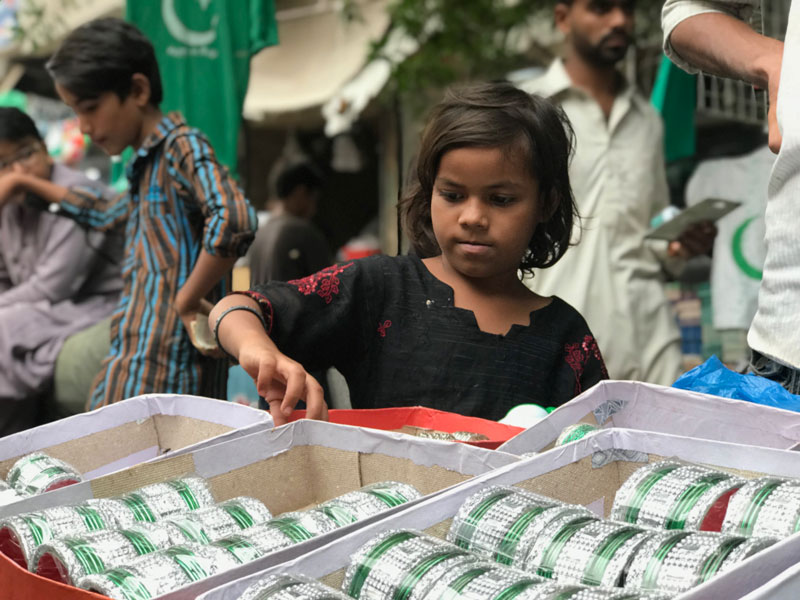 While these Chinese products may look really appealing and are in fact popular among consumers, they are easily identifiable since the color scheme is often wrong.
The Pakistani flag has its own standard established by the state. The color is called forest green and has a special computer number. However, local manufacturers and Chinese exporters are not aware of the approved color.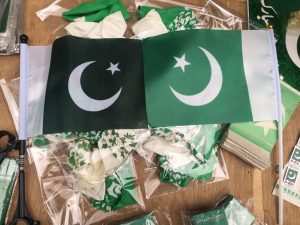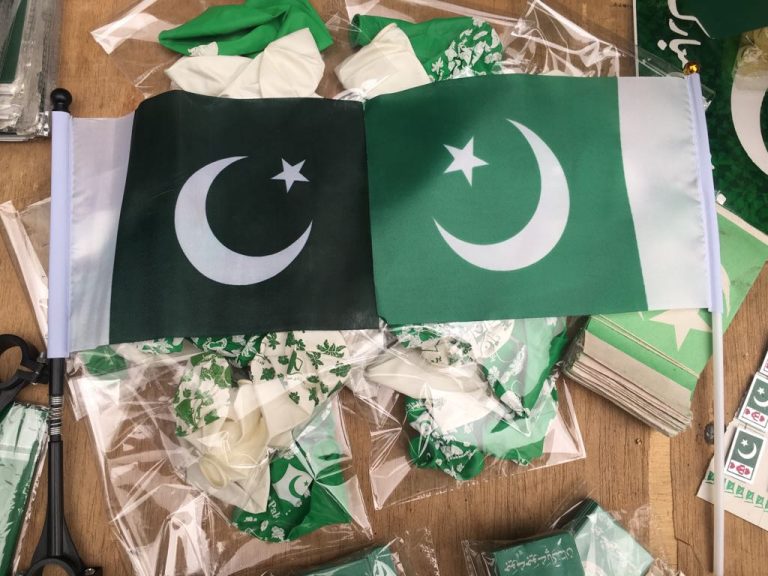 Sheikh Nisar Ahmad Parchamwala, owner of VIP Flags in Karachi who has been in the business of flag-making for past decades, claims to have maintained the standards. "It used to hurt me when I would see flags with the wrong colors and non-aligned crescents and stars being imported from China and sold here," he said.
Despite his intervention, Chinese flags and other related item are still sold widely in the market.