KARACHI: The dust is yet to settle after the conclusion of the 2018 General Elections. Even though the Pakistan Tehreek-e-Insaf (PTI) has claimed that it has the support of some 168 MNAs to form a government, many opposing parties' accusation of rigging is growing louder.
These parties are alleging that the election process was engineered in favour of the PTI.
While the matter of rigging is yet to be settled, what'a interesting to note is that there are a number of cancelled votes in many constituencies that have, in some cases, exceeded the victory margin.
A vote is rejected or cancelled for one or more of the following reasons, according to the ECP:
1. If it bears no official stamp or mark on it
2. Has the mark on more than one candidate's symbol
3. If it does not bear the returning officer's sign or stamp
The Election Commission of Pakistan (ECP) uploaded Form 47 – a tally of the final votes received by each candidate of a constituency – of all constituencies on its website.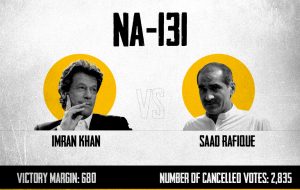 In Lahore's NA-131, Khwaja Saad Rafique of the Pakistan Mulsim League-Nawaz (PML-N) lost to PTI chairman Imran Khan, falling short of only 680 votes. In the polls, Imran bagged 84,313 votes, whereas Rafique received a close number of 83,633 votes. Interestingly, 2,835 votes were cancelled in the constituency, meaning the result could have possibly changed had the 2,835 been counted and of course if they were in favour of the PML-N candidate.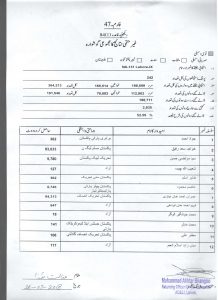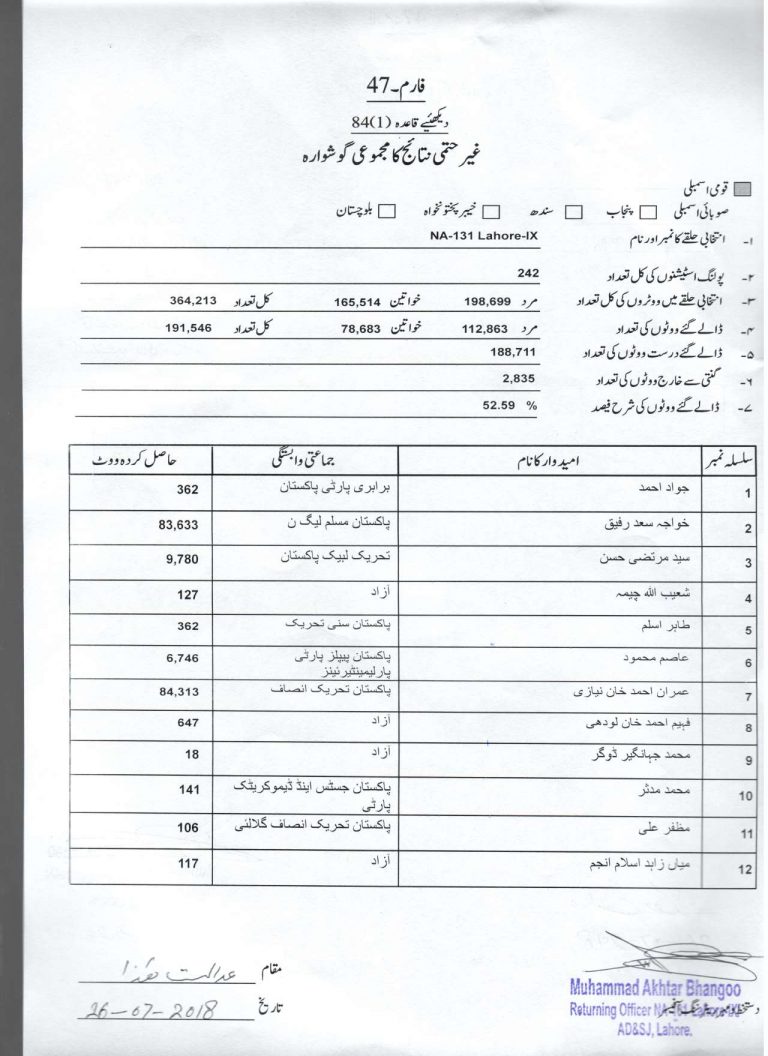 Similarly, there were a large number of cancelled votes in NA-21, NA-248, NA-230, NA-260 and NA-268.
Mardan's NA-21 results were painfully neck in neck, with the difference of votes between the winning candidate and the runner-up at just 35. Here, Awami National Party's Ameer Haider Khan received 78,911 votes while PTI's Muhammad Atif bagged 78,876 votes.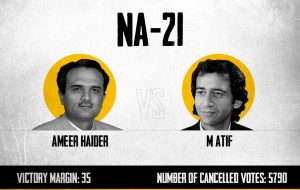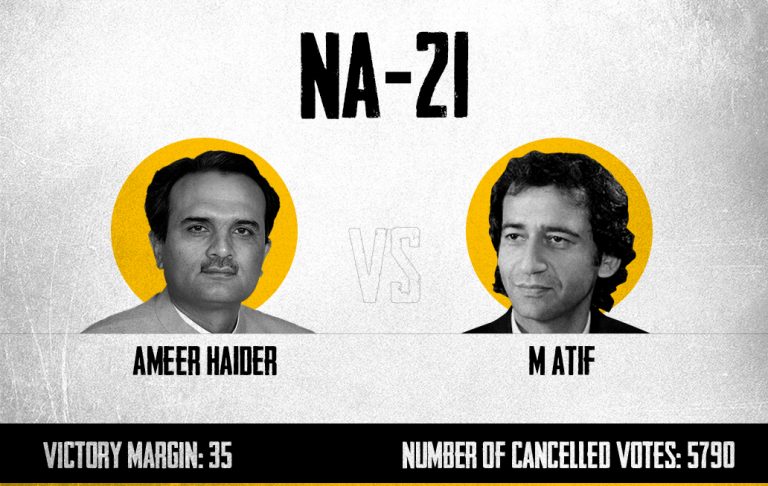 Likewise, in Karachi's NA-249, there were 2,684 cancelled votes. In this constituency, PTI's Faisal Vawda won against runner-up candidate, former Punjab CM Shehbaz Sharif, with only 718 votes.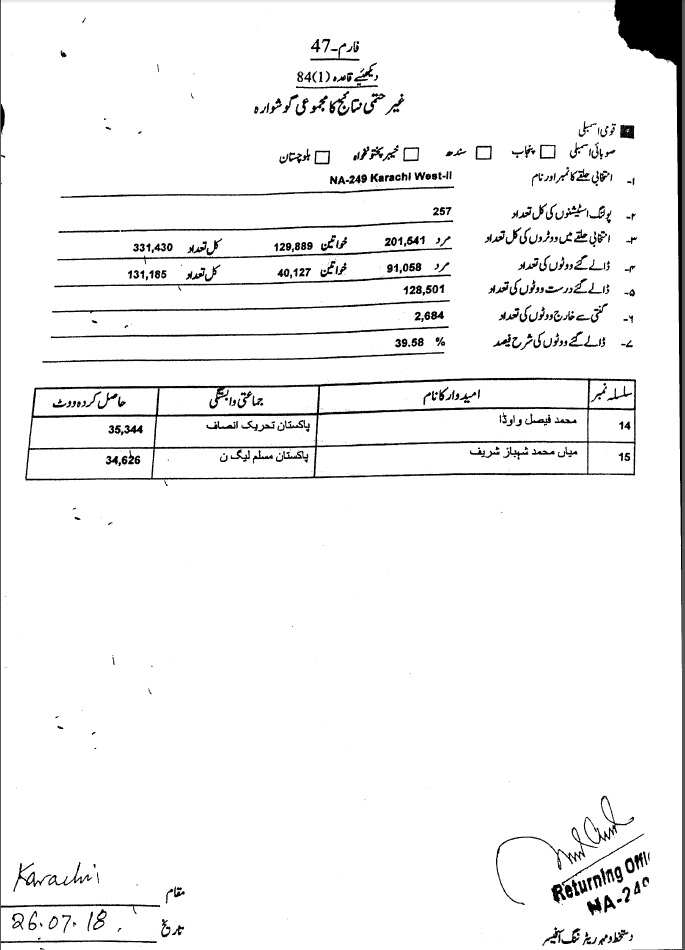 NA-260 of Dera Murad Jamali had one of the highest numbers of cancelled votes at 13,597. In this constituency, a Balochistan Awami Party (BAP) candidate won with a margin of 13,144 votes, getting a total of 53,330 votes against PTI's 40,186 votes.
Similar trends were seen in NA-230 and NA-268 where 860 and 2,163 were the vote difference between the winner and the runner-up; and 10,263 and 2,007 were the number of rejected votes, respectively.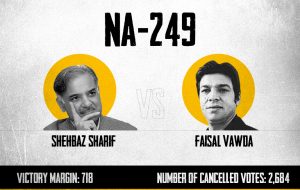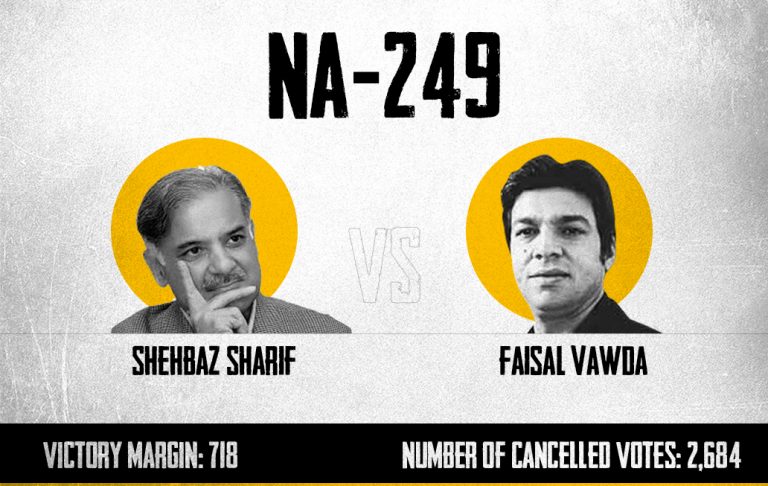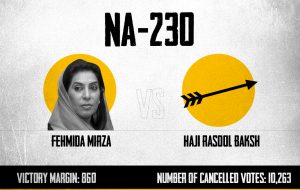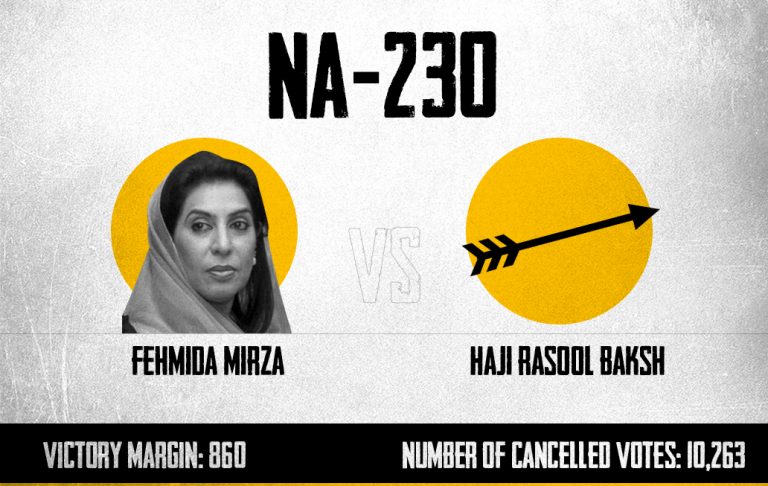 Cancelled votes a normal part of elections: ECP
ECP spokesperson Altaf Khan said it was normal to have a certain number of rejected or cancelled votes during elections. "This has happened in the past too as people often fail to follow the rules set by the ECP," Khan said.
He added that at times the relevant presiding officer can consider the vote rejected if it is impossible to ascertain in whose favour the vote is cast for. But that returning officer also has to go through the rejected votes to keep a check on the transparency of the process.
"After the polling is done and votes counted, the ECP begins the consolidation process and generate Form 49 in which all candidates are invited so that they can themselves see the number of rejected votes. If they fail to show up when the procedure is carried out, that is not the fault of the commission," Khan said.
The process for Form 49 starts after election day and can take two to three days, he added.
Dumped votes
On Sunday, a number of stamped ballot papers that had been dumped were recovered from Karachi's Qayyumabad area. The papers, most of which had a stamp on PPP's and MQM's symbols, had been set on fire, according to Dawn. The ECP has taken notice of the incident and has assured to bring those responsible to task.