KARACHI: Following the sentencing of former prime minister Nawaz Sharif and members of his family in the Avenfield Reference, many took to twitter to either celebrate or denounce the landslide verdict. Pakistan Tehreek-e-Insaf followers seemingly lead the celebrations, but one member may have crossed the line.
Former Junoon musician, who prides himself as a Sufi and a PTI member, tweeted a photoshopped image of Nawaz's daughter and politician Maryam Nawaz with PTI chief Imran Khan.
The text in the image says: "I'll never, ever, ever let you go. Try and stop me if you can." Another line at the bottom of the image says, "If I run away with you, will you leave my father be then?"
The now deleted tweet caused a lot of backlash and screenshots of it are still making rounds on social media. You can can view it below: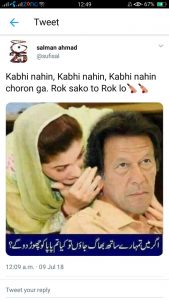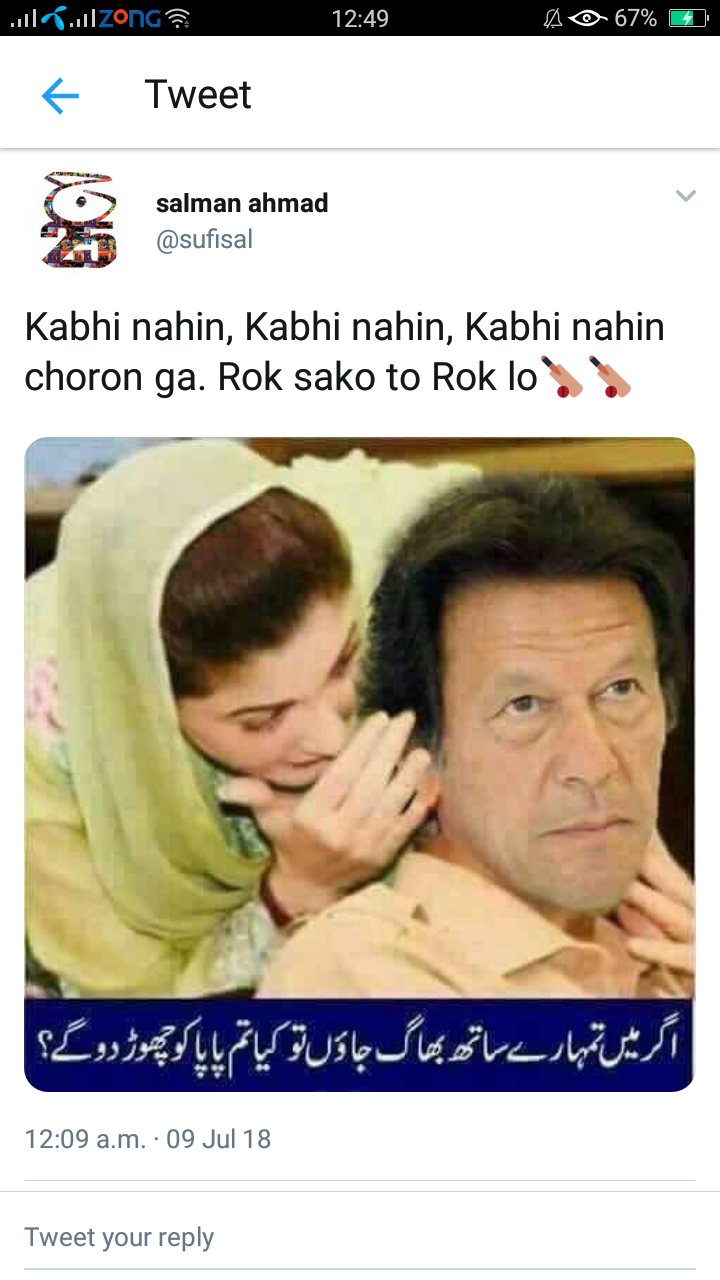 Salman made further derogatory and downright sexist comments about Maryam and continued to receive backlash over them.
After the social media uproar, Salman deleted the tweet but wrote another one to defend his stance.
Many pointed out that Salman was also encouraging violence against former Nawaz and his daughter Maryam who are currently in London, where Kulsoom Nawaz is fighting for her life in a hospital.
Salman was referring to the angry mob that attempted to attack Nawaz Sharif at his son's residence