KARACHI: There is something very special about fathers. They come in all kinds: some are armed with terrible dad jokes, some are awkward in expressing their love, some are over protective. But the thing they all have in common is that they love their children to bits. So for Father's Day 2022, Cutacut spoke to five fathers to understand fatherhood from their perspective, through different phases of their journeys, from start to, well, present (because you never stop being a parent!)
The father-to-be
Taimour is just months away from welcoming his child into the world. Although this is his second time becoming a father, the rush of emotions and the roller coaster ride is just as it was the first time around. He calls his journey into fatherhood "A gift and blessing from Allah." For Taimour, the scariest part of fatherhood is not being able to fulfil the responsibilities a father has, be it financial or emotional.
#WednesdayWisdom
💙
With #FathersDay coming up on Sunday, we're starting to think about quotes that sum up #fatherhood. Which ones have inspired you?
💙#dadsmatter @MattBomer pic.twitter.com/Et6qUiEViy

— The DadPad (@dadpaduk) June 15, 2022
However, he also views fatherhood as a "second chance to be able to raise a child who will become a better version of you, a better version of what you could ever be." And while he is not necessarily looking forward to messy diapers and having to pull all-nighters, he does admit, "The bad parts all dull out and become insignificant in comparison to all the joys that come with bonding with your little one and seeing them grow, through every stage of life, right in front of your very eyes."
The father of a young boy
For Adeel, becoming a father completely changed the purpose of his life, "Suddenly everything revolved around this little being whose everything revolved around you." He calls fatherhood "the most beautiful feeling" but also "the most demanding."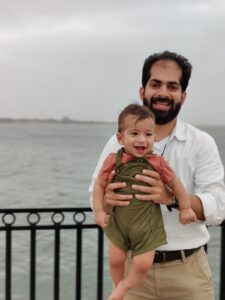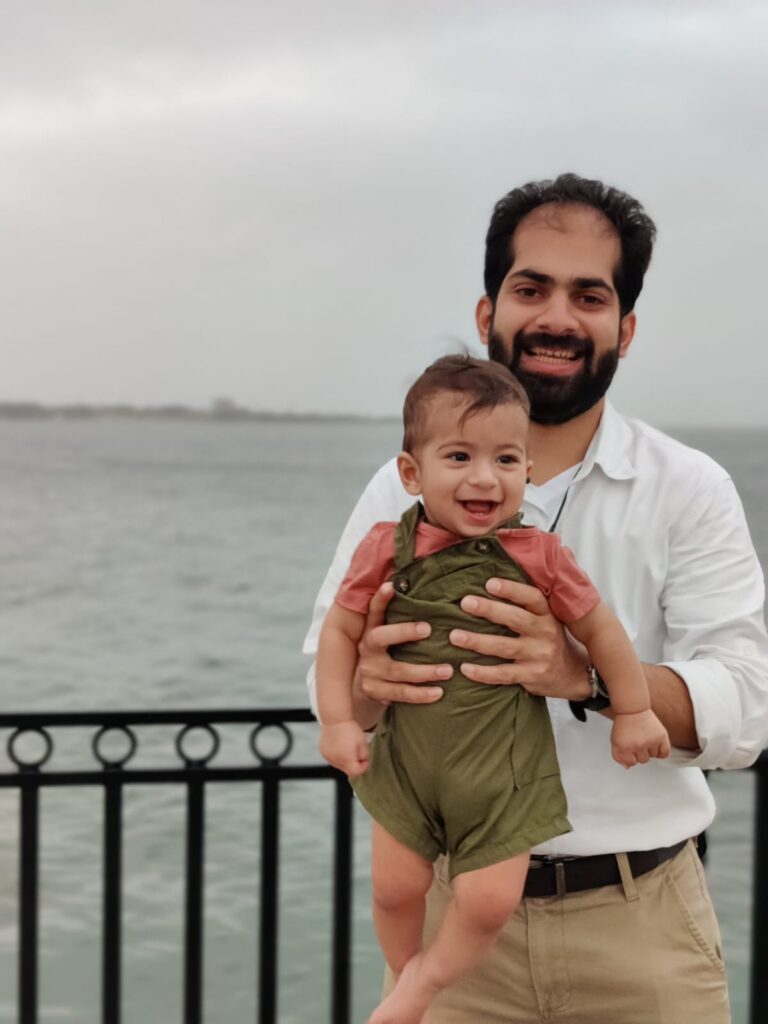 Fatherhood is a learning process, as per Adeel. Where your responsibility increases tenfold, so does the love you receive. And while you have to learn to be patient, in return you get immeasurable amounts of joy. If you asked Adeel what his favorite part of being a father was, he would tell you he cannot choose just one thing! "I have enjoyed the different stages of Nayel's life so much. He learns new things everyday and he catches us by surprise when he does. It is hard to tell who is more excited, him or me! His laughter is the most contagious thing and I cannot get enough of it."
Being a working father is not an easy job. Being away from your child all day long and then being utterly exhausted by the time work ends really does get to you. But as Adeel says, "All my worries, all my tiredness evaporates when I see my son running, with a huge smile, to greet me with a hug!" 
To all the fathers and father figures raising amazing kids, thank you for being there. ❤️ Sing along with your favorite families from the neighborhood in this very special parody song, presented by @ProcterGamble and @PlanGlobal! Happy #FathersDay! pic.twitter.com/mb5R7buFeO

— Sesame Street (@sesamestreet) June 15, 2022
"Fatherhood has created such a special bond for me. A bond that is just so full of love. Nothing in the world would be enough for me to let that bond break!" he says.
The girl dad
Since Father's Day 2022 is all about celebrating some of the best dads out there, how could we not include a girl dad! Faaz is raising two beautiful daughters, aged 6 and 3 and for him, the best part about being a father is, "The undivided attention you get as a dad from kids. I love the sparkle in their eyes when they see me come home or when they spot me in the crowd. And don't forget the cute snuggles!"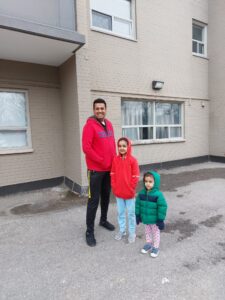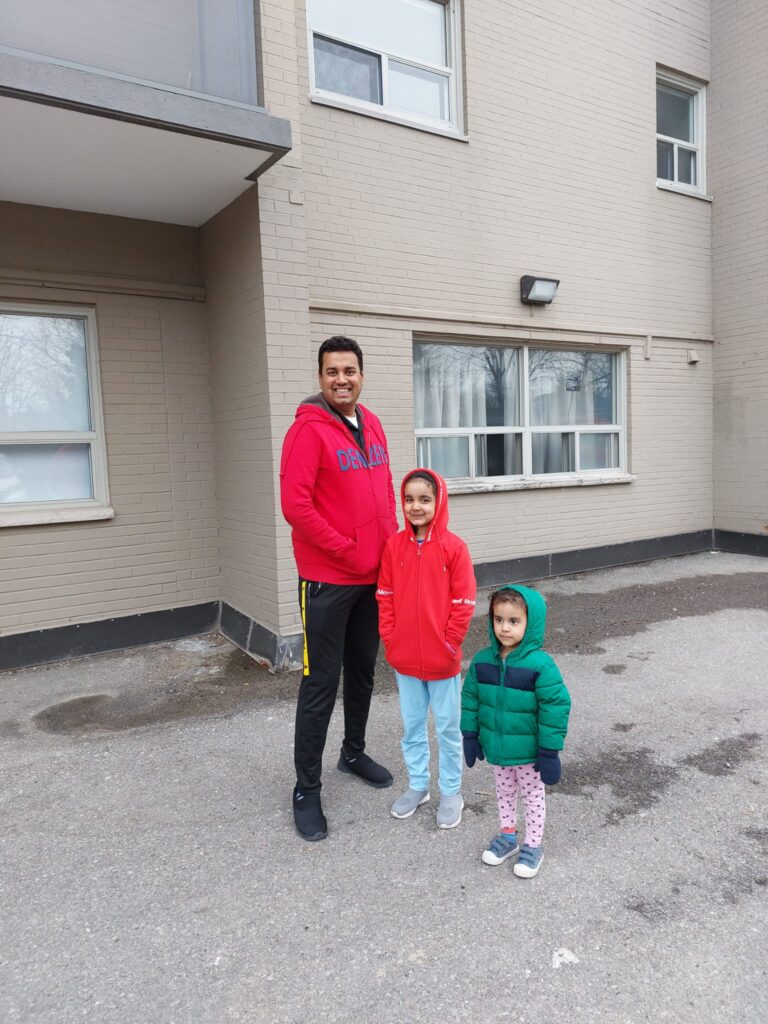 When asked about how it feels to be a girl dad, he said, "It's a wonderful feeling since daughters are so expressive especially to dads. My girls are still very young but I'm anticipating typical shenanigans very soon!" Does Faaz feel like being a purely girl dad has made him miss out on something? He answered, "I think I still have room in my family so have not missed out on anything. I sometimes think if I had a son, I would have to put in more time versus than with the girls."
 

 

View this post on Instagram

 
Talking about the lessons he has taught his girls he said, "While their mother takes care of most psychological lessons, I like to teach them the more practical stuff. I've taught my older daughter how to use a screwdriver, pack cartons, tighten a nut and operate robovac. I've got plans to teach them more life saving everyday things to do. I also plan to tell her how blessed she is to be born as financially stable and why she has to do something for the less fortunate (obviously that will happen once PAW Patrol ends!)"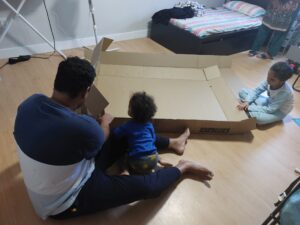 The dad of grown up kids
One would think that once your kids are grown up and they grow out of diapers and sleepless nights and into well settled adults, things become easier. And that is what we asked Ahmad Abdullah, does fatherhood ever get easier? "My kids have taught me the art of living. Yes, there have been ups and down but you pull through and Allah promises to make things easy for us. No matter how difficult times may have been or how tough a situation was, one look at my kids gave me the strength to continue moving forward and then you truly start living."
You are, what your father gave you. On this coming #FathersDay show you gratitude to your father for all that you have in your life. #RespectFather #FathersDay2022 pic.twitter.com/4Fr8roi3dF

— Virain (@virainizm) June 14, 2022
He opened up about how when his eldest daughter was about to be born, he had tears in his eyes wondering how he would bear the responsibility of raising a child. As his kids grew, he grew with them. It wasn't easy and him and his wife did struggle. But now with his kids having gotten the best education, married and/or settled and doing well for themselves, it was all worth it. All the hardships ceased to matter.
 

 

View this post on Instagram

 
When asked about what message or advice he might want to give to new fathers, he stressed on how important it is for fathers to spend quality time with their children. "Even if you only have half an hour to spare, spend that with your children. No matter what you do in that time together, sleep, eat or even watch TV, just make the effort to spend quality time with them. The time you spend with them will create an understanding between the two of you and the bond you share will strengthen and there will not be a communication gap."
The Grandfather
One would think that after years of raising your children, once they're married and settled with families of their own, fathers can kickback and enjoy their retirement. They can, until they become grandfathers! We asked Aamir Zuberi, who is a grandfather to a toddler, how it feels to restart the entire process of having a child around to help raise. "It is a wonderful feeling," he shared. "Being a grandfather brings back a lot of happy memories of when my children were at this age, some that I might have even forgotten in the rush to raise them. It is like history repeating itself, seeing your grandchild grow up like your children once did!"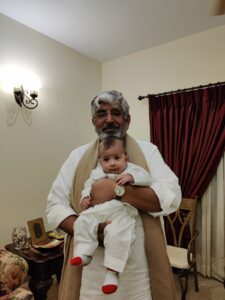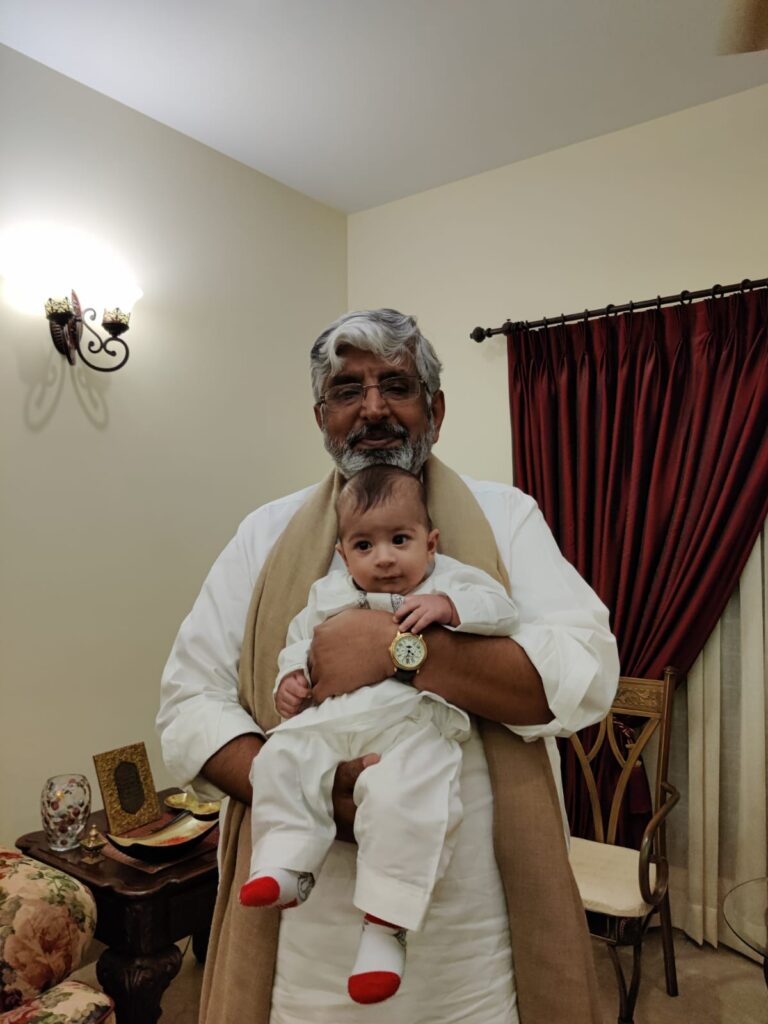 "It is like my grandson is a part of me, nothing about him bothers me and there is not one thing I do not enjoy about him and there is not a single moment I spend with him that I do not enjoy. It's hard to choose my favorite thing about being a grandfather but I especially enjoy watching him grow up and experience the different stages from crawling to walking, from babbling to talking."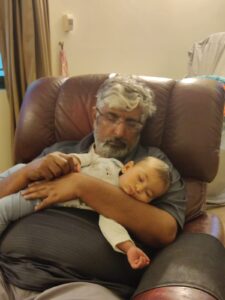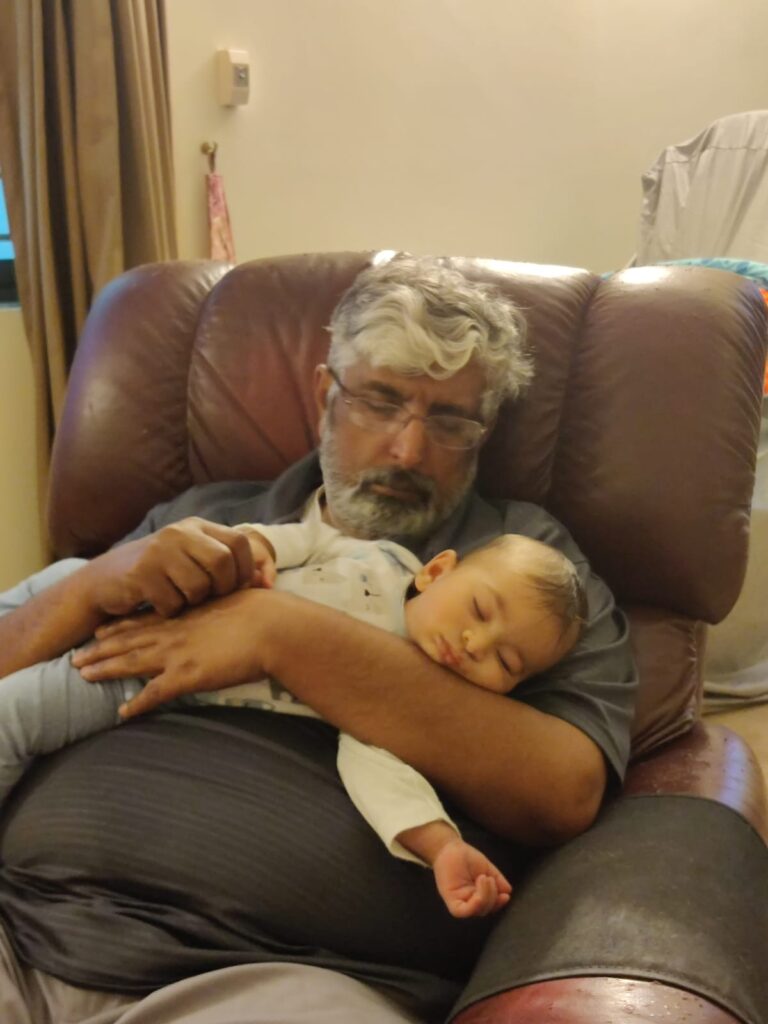 We also asked Aamir whether he has noticed a difference in the way his daughter is raising her son as opposed to how he raised his kids to which he replied, "Things are very different nowadays and so there is an obvious difference but that doesn't mean I did something wrong or my daughter is doing something wrong. For example, children of this generation are exposed to technology which was non-existent when my kids were growing up. Similarly, the ways in which children are being disciplined have also changed. I feel like parents nowadays have much more patience and are much more tolerant."
So here's to celebrating fathers today and everyday!