KARACHI: Every year on Father's Day, tributes roll out to celebrate fatherhood and these heroes who have been there for their children through thick and thin. However, when we talk about fathers, have you ever wondered what makes a man a father? Sharing the same DNA or doing their bit in the biological process isn't the only way one qualifies for the title of a father. This Father's Day, we are celebrating men, who took up fatherhood in the most unconventional of ways. Here are heartfelt stories of two such fathers who share an amazing bond with their kids, not by blood but by love.
View this post on Instagram
Aaqib Syed
If we were to give labels out as society would have us do, Aaqib Syed would qualify as a stepfather. However, if you were to ask Aaqib how he sees his relationship with his children, he would tell you, "we came into each other's lives not through nature but by choice and our love is unconditional for each other."
Emaan was 6 and Salaar was 4 when Aaqib became their father almost 10 years ago. One would assume that not being biologically related to the kids you're raising would be a daunting task, but not for Aaqib. When I asked him if he had any fears or reservations about taking up the role of an unconventional father, he told me: "not at all. I never looked at it like that and rather it was love at first sight. Their unconditional love took away any fears I might have had from the very get-go. And in fact, they've become my strength and have always given me more love than most fathers would ever wish for."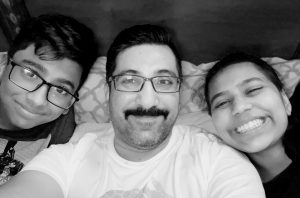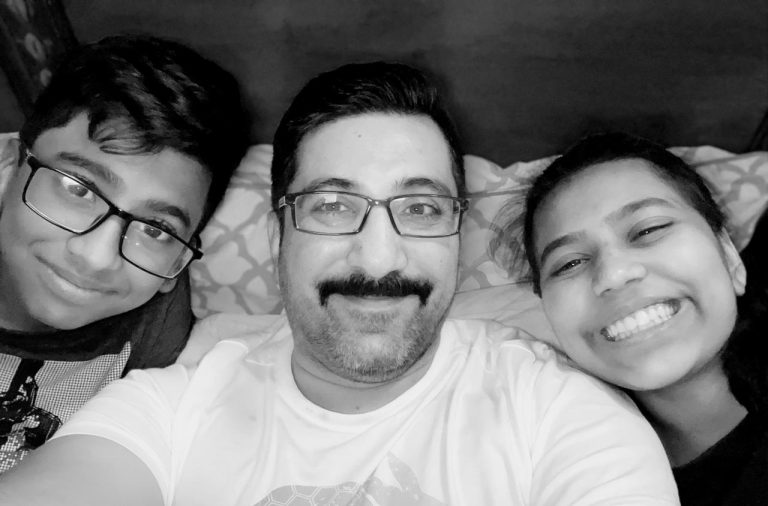 Aaqib also has a biological daughter Ayeza who is 11 and when I asked him if there was any difference in his parenting style between the three kids, he told me that "the morals and principles are the same for Ayeza as they are for Emaan and Salaar. For me, they are all my children and I take care of them with the same love, affection and responsibility."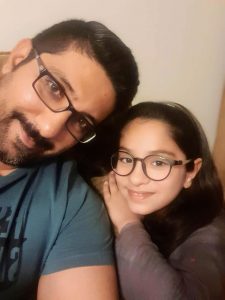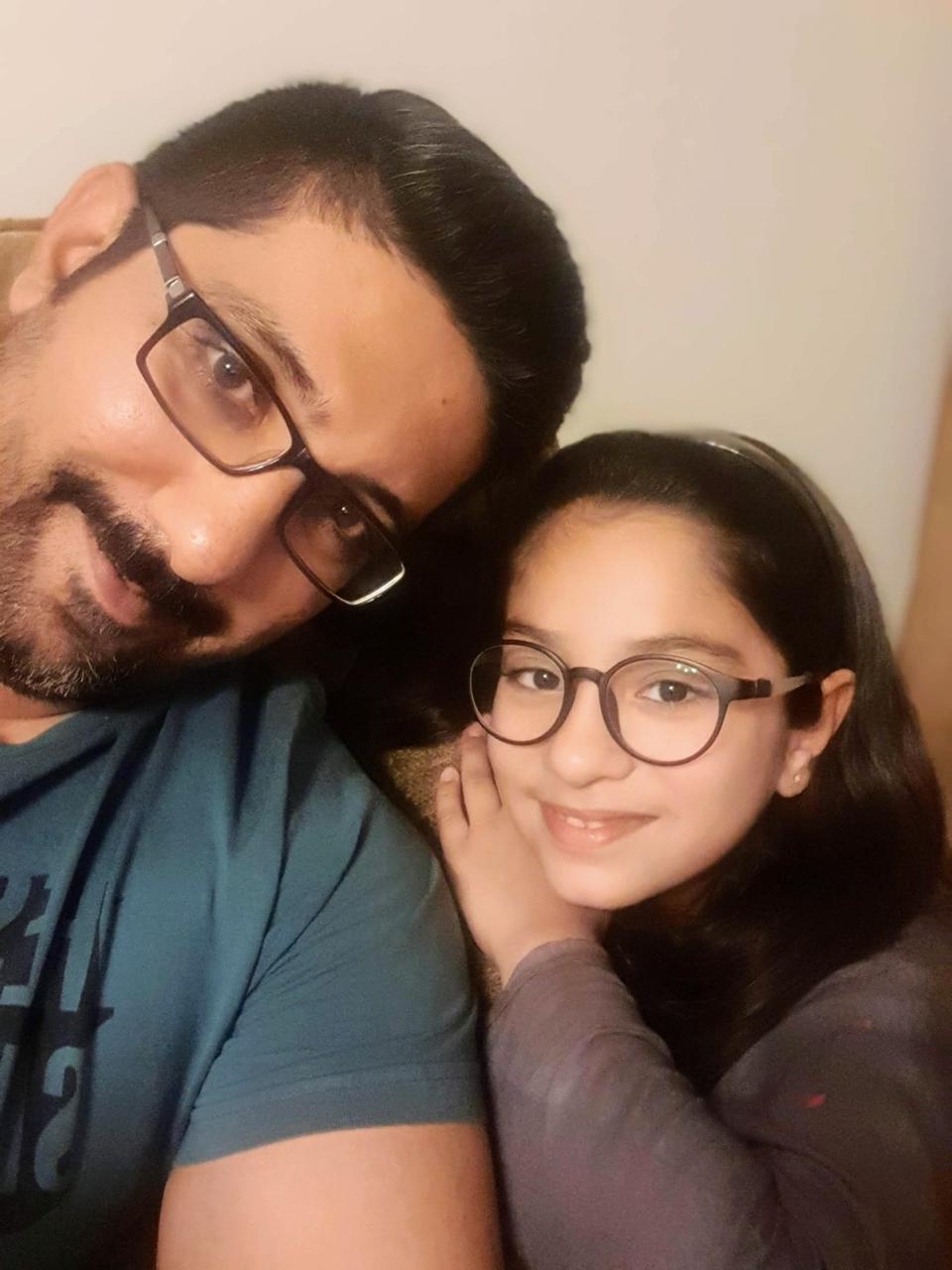 When asked how he felt about his role as an unconventional father, he explained that his relationship "unlike the traditional notion for kids to love their fathers just because they are biological fathers regardless of how they take care of their kids, was more informed with real emotions. It had a lot more to do with showing genuine care, concern, and love to win their hearts and be the ideal father."
Musleh Uddin Ahmad
Sometimes, a father in the most conventional of terms can prove to be an unconventional father. Just ask the 84-year-old Musleh Uddin Ahmad. Around 34 years ago, Musleh Uddin Ahmad had to play the role of both a mother and a father when his wife had to spend long periods of time in another country getting their house constructed. His daughter Asma was 6, the youngest of her siblings who had all left home for studies.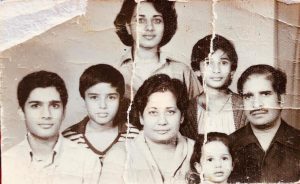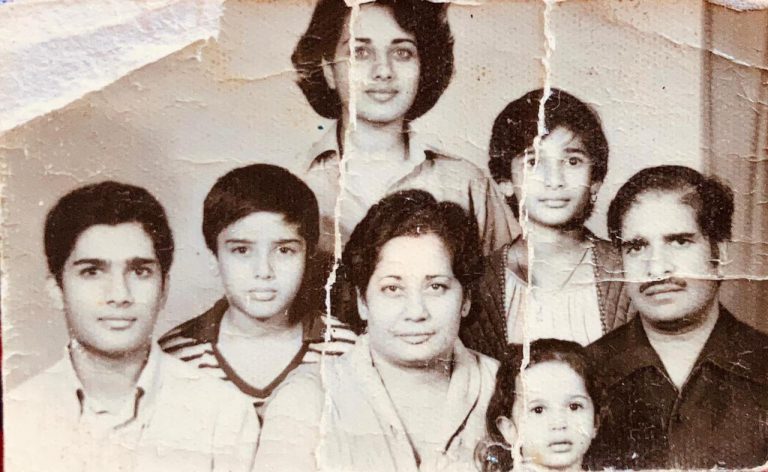 Ahmad had been at the peak of his career as the General Manager of Research and Planning for an airline in the Middle East when all of a sudden he found himself raising his daughter alone for long stretches of time. However, looking back, Ahmad says it wasn't a tough job to do. Part of raising his daughter alone was the realization that it was okay to ask for help. He credits his friends and neighbors who all pitched in to make the journey, not just for him but also for his daughter, a little easier.
He admits that he had to accept the fact that his daughter was growing up and she was becoming independent and that he needed to allow her that space to grow up. Asma fondly recalls that just like any 6 year old she would get tired of eating the food that had been prepared for her and she would rummage around the cabinets looking for alternates. And while those alternates included junk food, her father not only allowed her to eat it, he would often join her. Asma laughingly recalls how her father would try to keep up with her demands to be entertained, although his version of entertainment wasn't necessarily what a child would enjoy. While the long walks and bike rides were fun, ghazal nights and mushairas weren't. Ahmad looks back and says that their arrangement was successful because they knew they could fall back on each other when they needed to.
As much as Musleh Uddin would like to assure us that raising his daughter like a single parent wasn't a difficult task to do, his daughter gave us an insight into how it was for him. From learning to do her hair to ironing her clothes to getting her ready for school, Ahmad went through the notions that most fathers often leave for their wives to do. He did all this while also managing his executive role at work.
My mom giving me a tutorial on how to braid my daughter's hair…lol

Imma keep y'all updated when I finally get it down…😂✊🏽 pic.twitter.com/QE65iUfR6s

— JAMIR G. (@KosherLifeMir) July 12, 2020
When asked about what it means to be a father, he explained that being a father is a great responsibility and that meant providing his family with security. Not just physical but emotional, social, and financial as well. Being a father also meant providing the best for their daughters. From ensuring they had the best education to making sure they grew up to become good human beings. He says that the best way to ensure all of this is to set an example through your own actions and become a role model. Both Musleh Uddin Ahmad and Asma developed an unbreakable bond from the time they spent together. They've carried forward certain traditions such as eating lunch together at 4.30 every day.
This Father's Day, we pay tribute to men like Aaqib and Musleh Uddin who break stereotypes around fatherhood and continue to be the best!