KARACHI: On March 20, the industry celebrated yet another celebrity couple as Asim Azhar announced his engagement to Merub Ali. The two shared pictures from their intimate ceremony on Instagram, asking their fans for prayers.
 

 

View this post on Instagram

 
Overjoyed fans and friends took the internet by storm as congratulations for the new couple started pouring in. However, not everyone seemed to be on the same boat. Soon after he made his engagement public, Asim Azhar had to clear the air on a few rumours.
Sharing a tweet of his from July 6, 2021, the singer reminded his followers that the screenshots of him calling Merub his 'sister' were falsely created by a fan. Having clarified his stance last year, Azhar reiterated the case. "To all reposting a screenshot of a "news channel" that said I had labelled Merub as my sister because of a fake chat a fan had made, I clarified it a year ago," he tweeted. "Reminder since this is a beautiful moment of my life that I want to cherish. Doosre ki khushi mai khush hona chahiye."
While Azhar labelled the narrative as 'disgusting', Merub Ali, too, addressed the matter.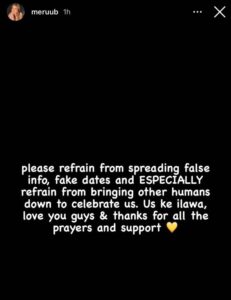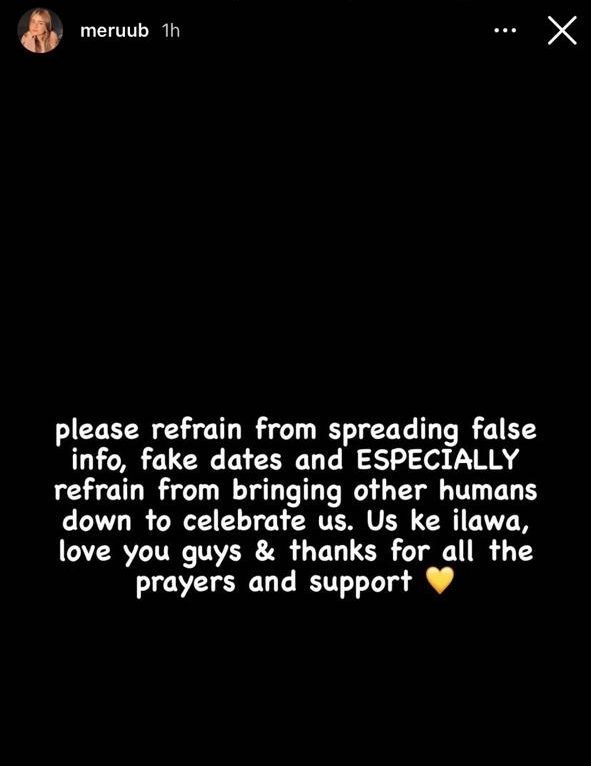 "Please refrain from spreading false info, fake dates and ESPECIALLY refrain from bringing other humans down to celebrate us," Ali requested her fans. The actor and model was probably referring to screenshots going around where the date for the couple's engagement has been forged.
 

 

View this post on Instagram

 
The latter half of Merub Ali's post must have been referring to internet trolls dragging Hania Aamir into the equation. Having dates Asim Azhar previously, Aamir became the target of numerous memes since the engagement was announced, an act that was not appreciated by Azhar or Ali.