KARACHI: Atif Aslam seems to be quite in the mood to experiment these days – from going into television with Sang-e-Maa, to diversifying his music range. The singer also seems to be moving towards a more young and contemporary approach with his music, as is obvious by his recent videos. The concepts for his music videos also seem to follow a particular path. Atif Aslam starring opposite some of the most famous women from the industry in a love song. 'Rafta Rafta' and 'Raat', featured Sajal Aly and Syra Yousuf respectively. Now, Atif Aslam has released yet another love song, this time featuring Mahira Khan.
Listening to 'Ajnabi' makes one realise quite a few things. The most important of them being that the song and music video come across as very unlike Atif Aslam. The electro-pop track has a strangely young feel to it. The video is set in what seems to be a club or party where Aslam is the performer and Mahira Khan is the young, beautiful girl dancing in a short dress. The rest of the video is about Aslam going after Khan, spending a few romantic moments together before going back to being strangers (ajnabi). Aslam looks out of his comfort zone during the romantic scenes. The shot which captures Khan walking on the edge of a wall while Aslam holds out his hand for her looks like it has been picked out of the thousands of teenage movies available, and definitely not something that is typical of Aslam's music.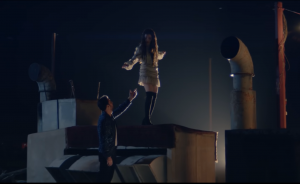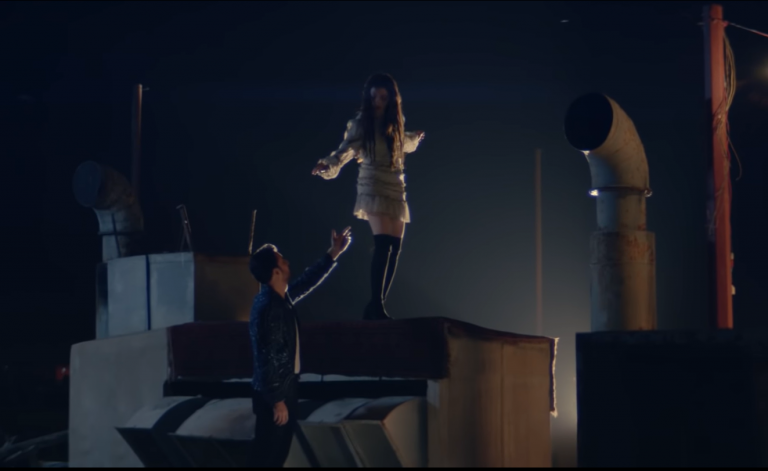 Someone commented that 'Ajnabi' feels like a Shamoon Ismail song and that seems fitting given the feel of the track. Listeners tend to miss Aslam's vocal range as he sticks to lower chords in the track which is dominated by electronic beats. But just when one might lose hope on the song, Aslam strikes a high note in typical Atif Aslam style and wins the game. It no longer matters who directed the video or who starred in it. It is an Atif Aslam song and it is hard to hate it.
View this post on Instagram
Aslam is a star and his biggest asset is his voice. The man doesn't need autotune or Pakistan's most famous female actor to play a passive role in his video. He has given us brilliant music over the years and his voice in its purity and rawness is what makes him stand out. Fans have been showering love over 'Ajnabi' as they do with all of the singer's songs. Perhaps it is time that Atif Aslam blessed us with yet another track which reminds us of why we fell in love with his voice in the first place.