KARACHI: Shaniera Akram is on a mission to teach Pakistanis the importance of wearing seatbelts. Just a few days ago, she schooled actors Minal Khan and her fiancé Ahsan Mohsin Ikram on this very topic. And so it seems her advice opened up conversation about road safety. Shaniera Akram responded to arguments made on both Twitter and Instagram and settled the matter once and for all.
Read: Shaniera Akram pens heartfelt post for husband
It all started when Ikram posted a video, which he made whilst driving, of his fiancé sitting in the front seat singing Baby Shark. However, while fans found the video cute, Akram was not amused. She shared the video on her Instagram stories and wrote, "Come on guys, you're famous, and have millions of followers, is it too hard to be a little bit more responsible? Put your seatbelt on and eyes on the road! I'm sorry to say but that wont be as cute if she's singing it in the hospital." Between the two, the couple have around 7 million Instagram followers.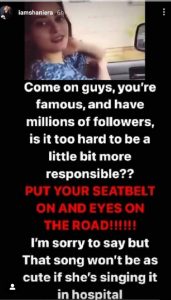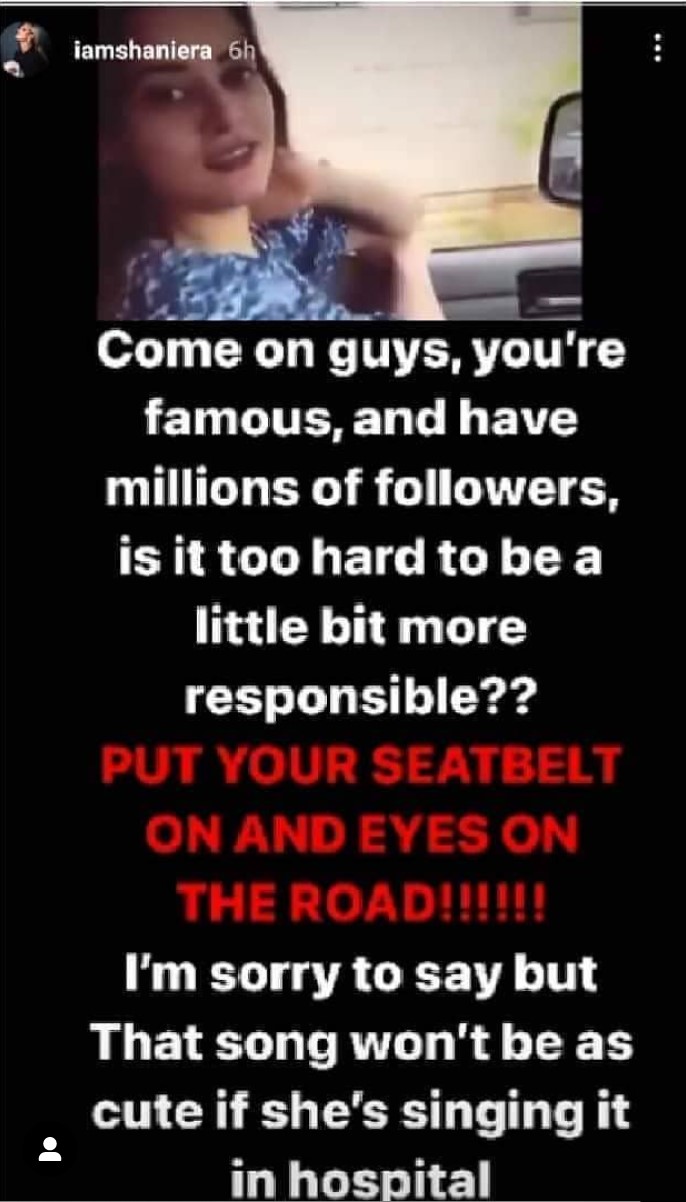 However, what Akram did not expect was for people to present counter arguments.
But not one to back down from saying what is right, the activist addressed those who were arguing with her, "I'm going to say this for those few people who still think they don't need a seatbelt on because they are just driving a short distance and/or they are only driving slowly. It doesn't matter what distance you are traveling or how fast you are going," Akram pointed out. "All it takes is one car to hit your car and your life or your loved ones life could be over." She also wrote that tragedy and guilt could easily be avoided, "And you will have to live with the fact that you had the choice to put your seat belt on and you didn't."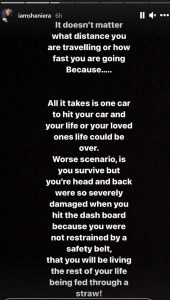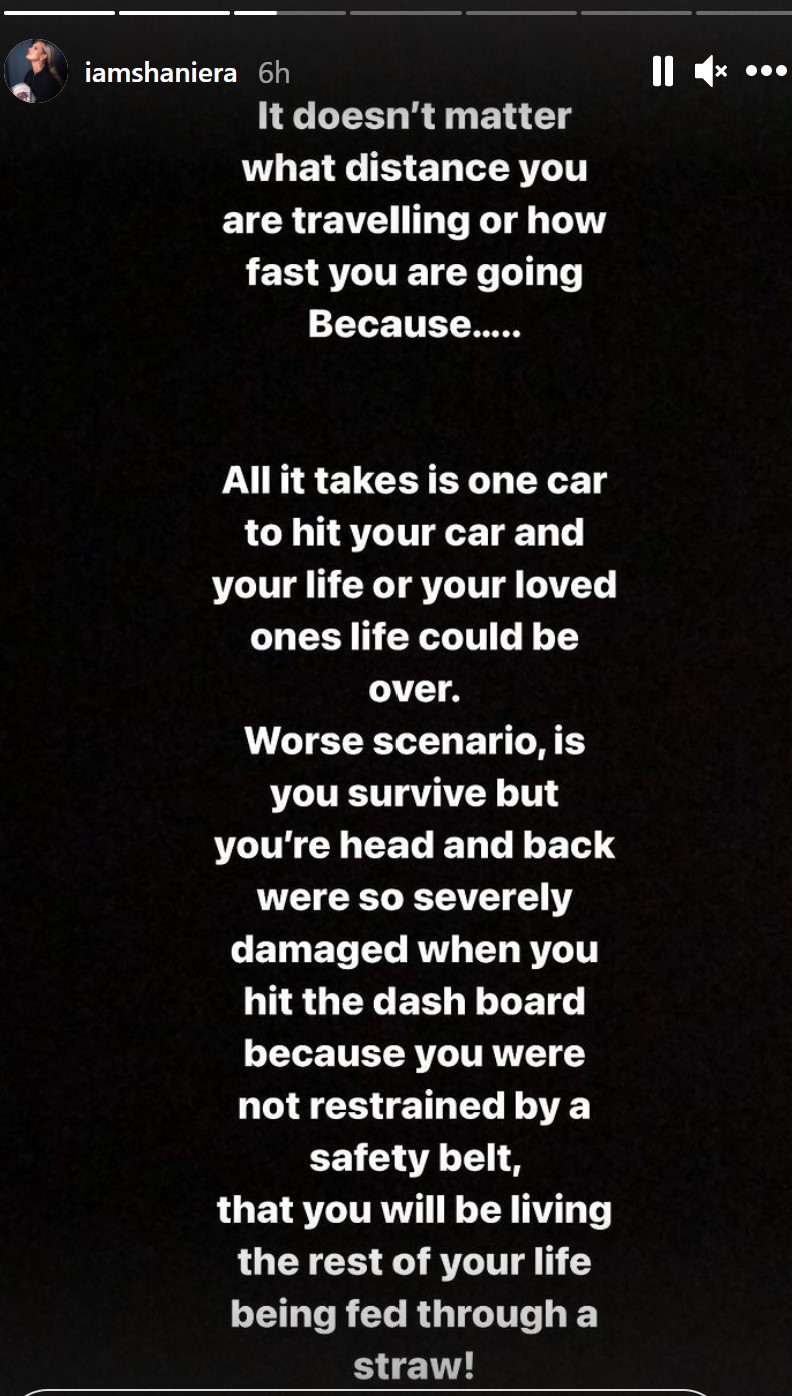 Shaniera Akram also used Twitter as a platform to reach out to more people. She wrote "Fair enough, you don't think you need to wear a seatbelt, that's fine, that's your life your risking! But what's worse than you losing your life in a car accident? Living the rest of your life, every day regretting your decision to not put a seatbelt on your child!"
For Akram, even if one person pays heed to what she's saying, that will be enough for her.