KARACHI: Just recently, the Mexican Ministry of Culture called out three top international brands, namely Zara, Anthropologie and Patowl for cultural appropriation and claimed that the brands "made use" of designs that are associated with the country's indigenous population without giving due credit. But this isn't the first time that international brands have picked up designs with cultural significance and whitewashed them, selling them as their own. Brands from every tier have a history of committing this crime. Lower tier brands such as Asos and Forever 21, middle tier brands such as Zara and high end brands such as Versace and Dolce & Gabbana, all have copied designs and claimed ownership of a design that is not theirs. Here's why this trend is so problematic.
La Secretaría de Cultura pide explicación a las marcas #Zara, #Anthropologie y #Patowl por apropiación cultural en diversos diseños textiles

Detalles 👉 https://t.co/VH4wk4G137 pic.twitter.com/reD6vzecNh

— Secretaría de Cultura 🏳️‍🌈 (@cultura_mx) May 29, 2021
The Mexican government accused Zara of using ancestral symbols and the traditional "huipil" dress that takes the Mixtec craftsman of San Juan at least one month to make. A pair of embroidered shorts being sold by Anthropologie at $70 are also being made an example of cultural appropriation. The brand has been accused of using symbols that are associated with the Mixed community of Santa Maria Tlahuitoltepec. And finally Patowl's "casual flowers" shirt is alleged to have copied a very complex technique called "hazme si puedes" which is attributed to the Zapotec community and includes their pansy motifs. The Ministry of Culture claimed that the designs were the "collective property" of the indigenous communities that has been "privatized" and that the brands should instead establish an "ethical framework" and work directly with the craftspeople.
Speaking of Pakistan, this is nothing new. Over the years, international brands have shown a startling trend of picking up our  cultural designs and whitewashing them. A prime example would be the fact that British brand Paul Smith marketed the traditional Pashtun footwear of Peshawari Chappal and "Robert" and sold it for a whopping €300.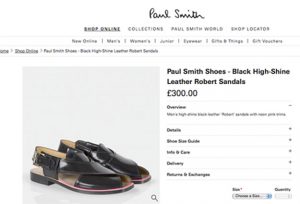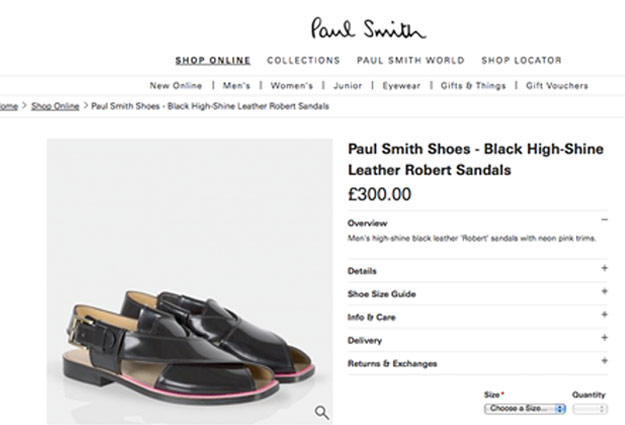 While some were amused, most were outraged. It took an online petition for the brand to give due credit and change the description of the product to include "inspired by the Peshawari chappal."
Note to Servis, Bata and English Boot House: You've just been had — big timehttp://t.co/lif9eflu5x

— omar r quraishi (@omar_quraishi) March 10, 2014
The New York-based fashion brand Sea described themselves to be "inspired by the polished effortlessness of the French." However, the irony is too strong to miss. We say that because they oh so conveniently copied the Sindhi Ajark design without any mention of where the design originated from. Instead they described the design as "Brick-Multi." The price of this culture appropriation was at a staggering Rs.47,000.
If there is one thing that Pakistanis know is that the Ajark is sacrilegious to the Sindhi culture and quite naturally we weren't going to let them steal our heritage. Author Bina Shah was one of many people to voice her anger.
Hi Sea New York. This is not a "brick multi", it's Sindhi ajrak from the land of Sindh, Pakistan. We're not very happy that you've used this cloth to make a top without acknowledging the origin of the cloth, or where you sourced it from. pic.twitter.com/Fp7zuBCpL5

— Bina Shah (@BinaShah) April 7, 2019
Urban Outfitters also found itself in hot waters with Pakistanis for the same reason. The brand marketed an Ajark printed bikini and called it a Moroccan print. There is one thing to copy a design and then it is insult to injury by crediting the wrong culture.
Moroccan print?? Oh hello.. It's ajrak pic.twitter.com/BLkB4dYr0X

— Blundo (@BlunderWoman_) August 1, 2016
Forever 21 was not too far behind in cultural appropriation. Their "Studio Caleidoscope Sandals" which were selling for $48 a piece were in actuality Kolla Puris. The very ones that every girl has owned once in her life and never cost more than Rs.1000.
Forever 21 out here selling "studio caleidoscope sandals" THEYRE CHAPALS I CAN GET THESE FOR $5 FROM SABZI MANDI BITCH pic.twitter.com/lgIHiafekt

— Sarah Hamid (@sarhxm) May 31, 2017
We're just going to leave it out there that there was also a time when Asos tried to sell a teeka by calling it a "Faux Pearl Chandelier Hair Clip."


Back in 2016, Donatella Versace seemed to be inspired by traditional Pakistani wear. Her entire Spring/Summer 2016 line was eerily similar to men's shalwar kameez.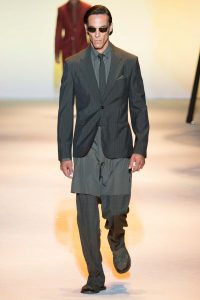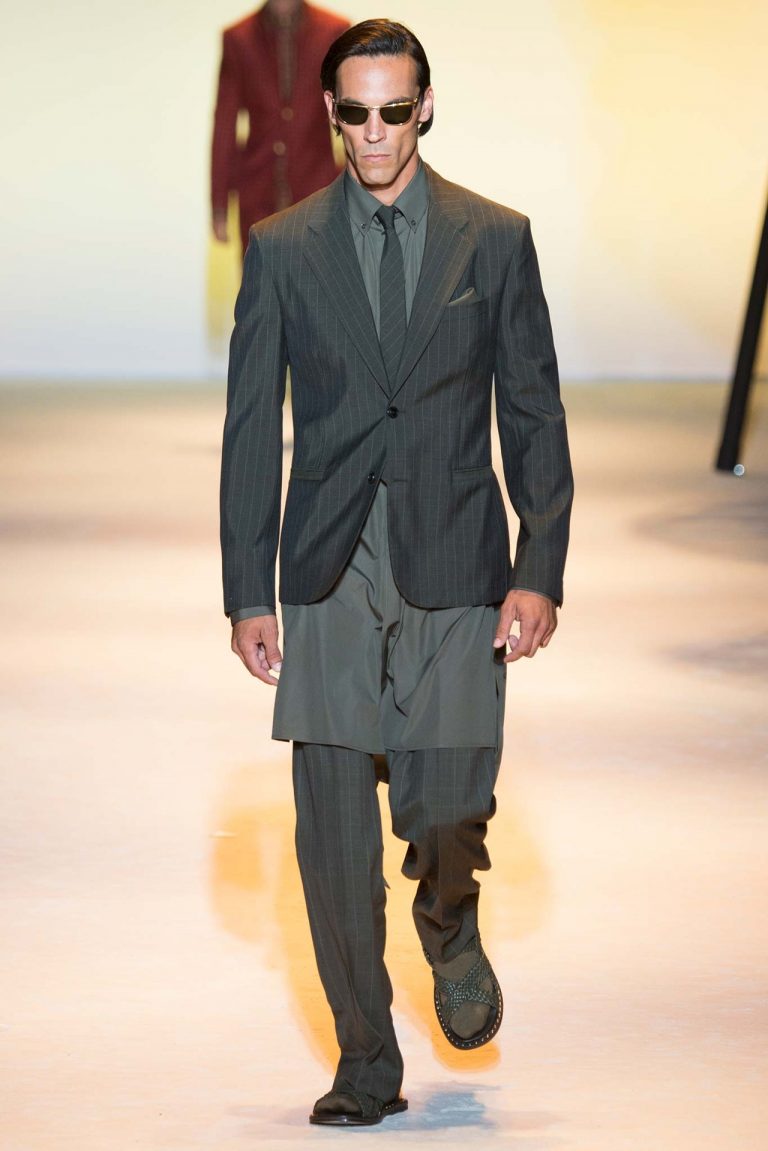 Truck Art is very particular to Pakistan and so its bound to turn heads. And that's exactly what Dolce & Gabbana banked on when they used Pakistani truck art 'on-the-go' beauty rickshaw to promote their new cosmetic collection.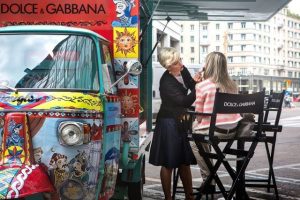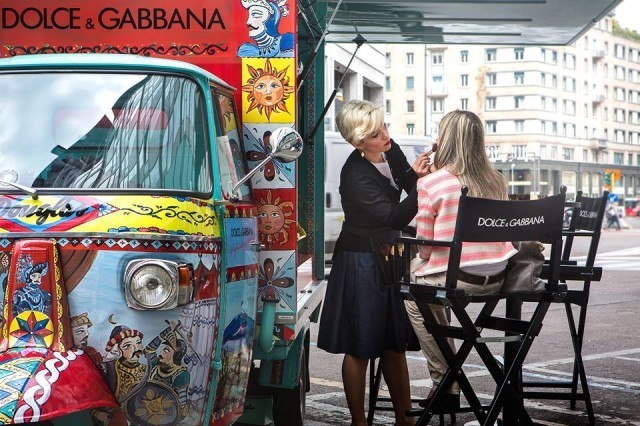 Now here's the thing. We understand that brands take inspiration from all over the world to create something new and unique for their products and we're okay with that. What we aren't okay with is that with cultural appropriation comes the lack of credit our local designers or craftspeople get in return for their designs being blatantly copied. If mega brands like Forever 21 or Versace were to work in collaboration with our craftspeople, it would be a mutually beneficial process. The brands would get high quality and unique products, and our culture would be promoted and our craftspeople would get the recognition and monetary compensation that they deserve.
Should patent every part of our culture before it gets out of hand. http://t.co/IwpYZPGLE5

— Fizzah. (@fizzaha) March 10, 2014