KARACHI: If you're a millennial we're sure that at one point in time you've looked at some of your old pictures and wondered "Oh God, why?!" It's almost like a knee jerk reaction to some of the fashion choices we made back in the day. Trends that we were happy to tuck away in a box and never see again. But it seems like the universe has other plans and now we have 5 of the 90's trends making their way back into the fashion scene. Brace yourself for these statements that are back in fashion in 2021.
Mansha Pasha's best saree looks
1. Tiny framed sunglasses
There was a time when people with small faces like myself couldn't find sunglasses shades anywhere. Oversized shades were the fad and the bigger the better they would be. However, now it seems as though oversized sunglasses are a thing of the past. Now we're tethering between two styles. You can opt for those tiny frames (that make us wonder just how well they're doing their job):
View this post on Instagram
Or you can  opt for the classy cat-eye frames:
View this post on Instagram
2. Baggy jeans
Gone are the days of trying to fit into your skin tight skinny jeans and make way for baggy jeans. In current fashion, we have a wide variety of baggy jean styles to choose from. You can play it safe and opt for mom jeans which aren't too flared but aren't fitted either. Or you can go all out with super flared boot cut jeans, the kind that your mother would always give you a scolding off about because they would get torn from the bottom.
View this post on Instagram
3. Chunky shoes
If we had to choose one trend that we absolutely did not want to see comeback, it would have to be chunky shoes. But alas, it seems like this fashion disaster is back in style. And this time, the chunkier the joggers are, the more cool they seem to be. You can pair them with your favorite pair of jeans:
View this post on Instagram
Or you can even wear them under a dress:
View this post on Instagram
4. Bedazzled clips
Remember how when we were growing up, our mothers would stick clips into our hair to make sure they stay in place? It would be a matter of life and death making sure we didn't lose the clips (or take them off). Well, those clips are back. You can wear them bedazzled like Lizzo did: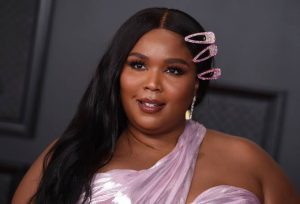 Or you can wear them in different shapes like Ayeza Khan in Chupke Chupke:
View this post on Instagram
Or you can make a statement by wearing statement clips on your head: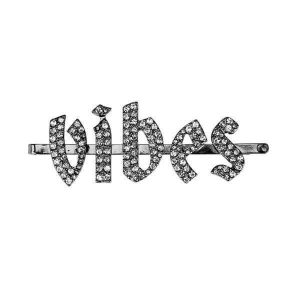 5. Scrunchies
We're not going to lie, scrunchies are probably our favorite of the five trends. Super cute, comfortable on the hair and they can even be used as a wrist accessory.
View this post on Instagram