KARACHI: We all know more male authors in our country when put in comparison to females. From a lack of media coverage to a lack of preference by readers and the overall stats that show more educated men in Pakistan than women, the reasons pulling women back from becoming a published author are many. On World Book Day 2021, we interviewed a female author – Sateah Afreedi, a 27-year-old, who recently published her book We Are All SINNERS In The End.
View this post on Instagram
Full of themes – surrounding death, loss, love, freedom, and compromise, Afreedi has a lot to tell with her books. Dedicated to her grandparents, her books serve as an encapsulation of her emotions presented in an abstract yet comprehensive manner. "Interestingly enough, the first thing that was written was the dedication. The book was written afterward. I wrote the dedication to my maternal grandparents, and this book is an ode to them. Some of the poems were written right after their passing, which was over a decade ago," she told Cutacut.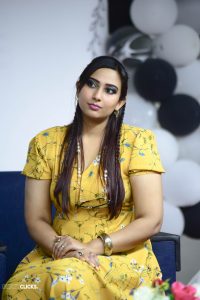 A number of her poems even have reflections of womanhood and the compromises that come with it, particularly in patriarchal societies where female oppression can be celebrated as the golden cage, somewhere a woman is made to feel like she is on a pedestal, when in fact she is trapped in.
They sold us to the cages.
Promised us with lies and gems,
The bars that rattled with every stretch of our wings
They tried to hold us in,
They painted it gold and glued gems inside.
We were happy and content,
But only for a while

However that ache;
Oh lord, that ache to fly.
It never left us
And we still tried.
– Sateah Afreedi in We Are All SINNERS In The End
Speaking with the writer herself, we made some profound revelations about her journey and what it takes to manifest oneself into a successful, published author.
"The feminist nature in my words is there because that's how I live my own life and how I've been taught to live my life. To create my own rules as I go along," she asserted.
12th Karachi Literature Festival goes online

Afreedi talks about how her family has been one of her strongest backrests for the journey. "Without familial support, pointing fingers or accusing taunts are easy to tear anyone's mental health down. The support that a home gives a woman, the safety net that this provides can't be explained by just words."
Empowering women can help them achieve what surprises even themselves. Afreedi mirrors the sentiment as she adds, "It gives a woman the courage to conquer anything which she sets her mind to do. From education choices to career paths, all decisions become easy and hurdles become underwhelming when you know that everyone will support you no matter what you pick at home."
View this post on Instagram
She added how support from people most close to her enabled her to accomplish what she has today, "My family has been wonderfully supportive and helpful throughout. And honestly, without a support system, I don't think anyone can accomplish much anywhere. You need people you can rely on for moral support and guidance." In a note thanking her supporters, Afreedi mentioned her parents, editor, illustrator, and best friend. "These five people are the reason I was able to achieve what I'd set out to in the exact manner as I'd envisioned it."
Talking about her greatest motivators she stated how it was absolute spite. Her answer to everyone who tried to hold her back and tell her she could not: "So many people, throughout my life, had told me that this was something that I couldn't do. My 4th-grade math teacher made it a point to say in front of the entire class that I'll never amount to anything and things like that stick to a child. I had to prove to everyone that I'm more than their judgment of me and I'm more than what they've written me off as."
All our lives, we are more or less defined by other people, who are often extremely rigid about those definitions, in turn, molding our personalities. It takes immense strength to fight the negative self-fulfilling prophecy. To define oneself amidst people who refuse to give you a moment to truly show them the colors of your wings is an incredibly rebellious but necessary task.
View this post on Instagram
On account of World Book Day 2021, Sateah also explained what she thinks is the reason behind the scarcity of published authors from the current generation of youth. "There is by no means a lack of writers or poets or wonderful people who are creatively gifted in our country. However, they have no idea what the process is and no one is there to guide them at all. Even for myself, it took me months to figure things out and get it all streamlined. And I had my extremely supportive family and friends helping me out. But for those who have no one to lean on, it's no surprise they don't know where to go and how to do it."
Talking about the milestones society sets for women, Sateah also talked about why it is necessary to break out of gender stereotypes. Like opium, women start to believe their only worth lies in finding the right partner to marry as quickly as possible. The wedding is made to be an accomplishment. "Becoming a writer has been a colossal achievement for me. It's a dream come true. So, you can imagine the kind of heartbreak I feel when people are more excited about what I'll wear for my wedding rather than what I've written in my book. To them, I'd only like to say, everyone can get married. Not everyone can create stories or write poetry. They're all different things of beauty. Let people choose what they wish their life goals to be. You only need to be part of the celebration."
She also talks about her editor and illustrator with words full of gratitude and admiration.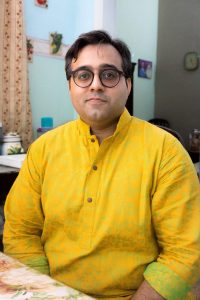 Genuinely impressed with her editor, Sateah states, "He didn't hack and remove verses just to cater to the word count or such. But rather, he took my words and very delicately placed them together to turn them even more poetic. Almost like, he corrected the salt and pepper to my curry which just about ready to be served."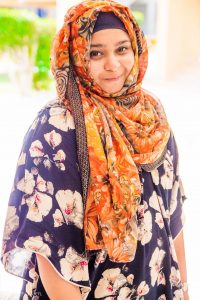 Talking about Fakeha Sajid, the illustrator of the title page of the book, Afreedi remarked, "Her talent was not just to be able to create what my words wanted to convey but also to understand the scribbles I'd send her and then turn them into beautiful art." She elaborated on what she wanted to achieve with the illustration and got exactly what she was looking for. "The idea of the cover was to show that you can be alone and everything could be starkly white but your sins are never too far."
On World Book Day 2021, let's celebrate the work of authors all over the world, opening doors for more of them irrespective of their gender!