KARACHI: It's never a bad time to pen down a reading list for yourself and stick to it. However, we understand you have busy lives and schedules so we've taken upon the task of drafting a list for you. All you have to do now is just pick and choose.
1. The Sensational Life and Death of Qandeel Baloch 
Possibly the most anticipated book of the year, this book is based on the controversial life of social media celebrity, Qandeel Baloch and her honour killing in 2016. Moreover, it is authored by Pakistani journalist, Sanam Maher. All the more reason to read it! The book has hit the shelves so grab your copy now.
2. The Handmaid's Tale
By far one of the most sinister yet addictive shows we've come across based on the 1985 novel by Margaret Atwood. Safe to say, if the show is so great, the book would be that much better.
3. The Spy Chronicles: RAW, ISI and the Illusion of Peace
Authored by former Inter Services Intelligence (ISI) Director General Asad Durrani, Indian Journalist Aditya Sinha and former Chief of Indian Research and Analysis Wing (RAW) A. S. Dulat. The book hasn't even released in Pakistan yet but it's already making waves. You're lucky if you're able to grab an online copy. If not, get in line. We feel ya!
4. The Terrorist Prince: The life and death of Murtaza Bhutto
The author, Raja Anwar, served as advisor to former Prime Minister, Zulfiqar Ali Bhutto. This book takes you back to 1979 which was also considered the golden era of General Zia-ul-Haq.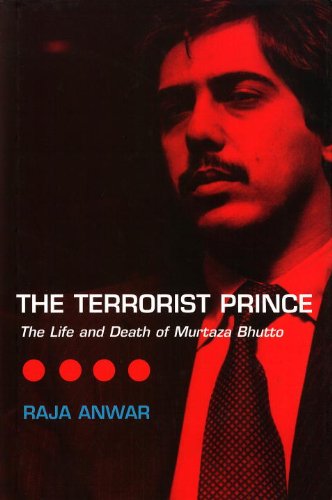 5. Laura and Emma
Remember Gilmore Girls? This book is gives us Gilmore Girls feels. Moreover, it's set in the Upper East Side which also brings back fond memories of teen drama Gossip Girl.