KARACHI: The year 2020 is ready to go down in history as the year of the COVID-19 pandemic. It was the year humankind was forced to sit at home, take a break from their social lives and incorporate masks, sanitizers, disinfectants and social distancing into their lives. 2020 has been a year of learning and unlearning. Of course, more than one tragedy struck too close to home for the people of Karachi. Many families lost their loved ones to the plane crash in May while thousands of others suffered during the monsoon flood. It would only make sense if 2020 was labeled as the year of bad news. But as the year ends, we want to remind our audience of the good things that might have happened this year. The personal growth that might have happened, the small achievements that perhaps came their way.
To celebrate the same spirit and end the year on a positive note, Cutacut asked a few people about one (or more) good thing that happened to them in the year 2020. Here is how it went:
Careers
The worst consequence of the world shutting down due to COVID-19 was the fact that millions of people lost their jobs. As industries such as travel, food and entertainment were forced to shut down or minimize their services, employees were laid off. Economies around the world suffered too. As a rather pleasant surprise, Cutacut got to hear some stories of success as well. One particular individual shared:
"I let go off a toxic job at the beginning of the year. I've always been a people pleaser and so it was a risk for me to put myself first and quit a job which I was really good at, but it wasn't good for my mental health. So I resigned thinking that I'd get another one in a few weeks, I went on a vacation meanwhile. But the world had other plans, when I returned home, everything shut down. People were losing jobs, let alone getting new ones. But I was amongst the lucky ones who got hired during a pandemic.
Of course, it didn't happen right away but I'm still so grateful to have landed a job which I thoroughly enjoy. It's kind of crazy to think that a person could be in two completely different spaces at the beginning and end of a year."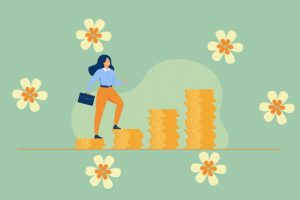 We were also told a story from a man in Dubai who works in a management position.
"The lockdown and remote working actually worked in my favour. I got more limelight because of more connections. Before COVID-19, we would of course have in-person meetings and only the top management would travel to Saudi for our regional meetings. But once the meetings were shifted online, I was able to participate in them. I got more recognition once I started communicating with the rest of the team. Strangely enough, remote work allowed me to build stronger connections and prove myself at work."
An inspirational story came our way through a scientist:
"In March 2020, I completed my international assignment in early cancer research in UK working as a senior scientist. I worked on the document of best molecule for a potential new treatment for blood cancer. So, in near future, if it gets approved I'll be super happy that I played my small role in it."
A 20-year-old entrepreneur also shared how she started her own business selling paintings and that it picked up brilliantly.
Travel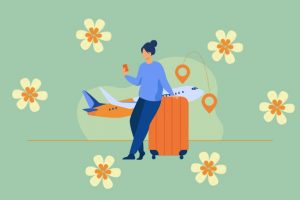 Who would have thought that travel would make it to our list of good things that happened in 2020? But for the few months that travel was open and possible, some travel enthusiasts managed to check places off their bucket list and traveled locally. "I finally did my cross country trip, Karachi to Skardu," one particular man shared with Cutacut. A story from an expat echoed the same sentiment, "I finally did my north trip which was pending since 9 years."
Personal growth
Perhaps the greatest blessing in disguise that came with 2020 was the time that all of us got to reflect on ourselves, our choices, our lifestyle. Many of us got the chance to step back and take a break from our otherwise chaotic schedules. This year taught us to let go and to accept change, even when it comes without a warning. Quite a few people that Cutacut spoke to shared their experiences with going into therapy and welcoming positive change.
"Started and stuck to therapy. After struggling with anxiety every single day for the last 4 years, this year I've had a few days with absolutely no anxiety at all. Made a public account to pour my heart out – something I'd been thinking about doing for years! and finally getting super close to being my child's sole guardian Inshaallah," shared a single mom.
Another mom revealed her personal journey,
"I reinvented myself and in the process deepened my relationship with my daughter and husband. I quit my job and got certified as a conscious parenting coach, and now I give the gift of connection to moms who find themselves at the end of the line."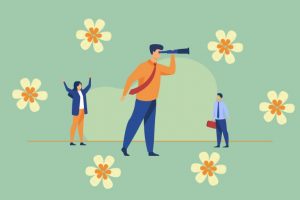 One particular individual shed light on how the year 2020 had allowed his growth to be holistic. He shared aspects of his life which had positively affected his mind, body and soul.
"The easiest to accomplish were actions related to the mind. I normally read quite a bit, but this year I started writing book reviews on goodreads, and because I have read quite a bit these past years and used to write reviews (but never published anywhere), I skyrocketed as one of the top reviewers in the Pakistan region. More lately, and this goes into my 'soul' part, I have developed a deep interest in mindfulness and the intersection of science and eastern philosophical and mindfulness practices as found in Buddhism. So not only have I read a lot more on these subjects but also for the past year or so have been learning and incorporating multiple forms of meditations in my daily routine."
He also spoke about the importance of incorporating physical exercise in his life and the affect that it had on his mind and body.
"Basically while I have been working out reasonably for the last few years, I was generally becoming strong but very fat – given my diet. And the diet part cannot be changed much because I live with my parents, etc. So I picked up on intermittent fasting, which allows you to eat whatever you want within a narrow time window. Furthermore, I tailored my workouts because COVID shut gyms down and picked up on calisthenics. And because I'm consuming negligible levels of caffeine, my perpetual migraines that I have had since god knows when disappeared. Haven't had a strong headache since March – this has never happened before. So this is why when anyone asks how you are doing, I answer: physically, mentally never better, despite the circumstances!"