KARACHI: Earlier this year, skin care giant Fair & Lovely accelerated its decade long evolution towards representing the multidimensional all-inclusive beauty by announcing the change of its name to Glow & Lovely. This was followed by the decision of removing 'fairness', 'whitening' and 'lightening' from all communications. With mixed opinions all over social media, one thing was sure, this was the stepping stone towards one of the most historic revolutions in beauty.
Building on its promise, Glow & Lovely just released one of its strongest messages to date – The Glow & Lovely Anthem. Unlike the previous communication, Glow & Lovely Anthem's disruptive concept openly embraces the complete spectrum of Pakistani skin tones. The power packed chorus, "mitti ke 100 rung hein. Aik rung main aik rung tu" recognizes the assortment of Pakistani skin tones. To build on the concept of diversity further, the anthem also features women from different walks of life. Notable high achievers with unconventional professions include the likes of Hajra Khan (Pakistani women's football team captain) and Sumaira Waris (first Pakistani female tabla player).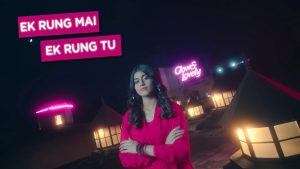 Even though the brand has always celebrated courage, confidence, self -belief while encouraging women to fight for their dreams even when faced with hurdles, the Glow & Lovely anthem takes their message of motivation and empowerment a notch up. It gives more power to women, while encouraging them to confidently claim and define their own identities while awakening their 'inner glow'. The same 'inner glow' that arises from the confidence of pursuing dreams, while also indicating what the product has always offered – smooth, even and clear skin that is healthy and well cared for.
Setting the initial steps towards revolutionizing the beauty industry, the overall communication in Glow & Lovely's anthem has been commendable. We can only hope that the rest of the industry works towards representing more diverse identities that reside within the country.