KARACHI: For any feminist from Pakistan, Sheema Kermani needs no introduction. A leading figure at the annual Aurat March, a social activist and a dancer who rebelled to promote freedom of art for women, with an experience that spans over 40 years, Kermani is a force to be reckoned with.
Before 1977, when General Zia-ul- Haq took over as the military dictator, some dance academies did exist but by the end of the seventies, they were made to close down, forcing almost all dancers to leave the country. Sheema Kermani was one of the only classical dancer who decided to stay in Pakistan and fight the odds. Even though the political climate is slightly more progressive now, it has been still been frustrating since.
In recent memory is Kermani's display of defiance in 2017, when she appeared at the shrine of Sehwan Sharif after the barbaric suicide attack at the shrine of Hazrat Lal Shahbaz Qalandar, Sehwan. The blast took 88 lives and left many injured. She performed the dhamaal, a Sufi dance form, and the spirit of her performance that day was loud and clear: Come what may, there is nothing powerful enough to stop dance and music.
One could say that the privileged factions of society have taken dance for granted, such as dancing at mehndi functions, for instance. It is a rarity that any of us even recognize the struggle endured by those who fought for it.
Speaking to Cutacut about her journey, Sheema Kermani revealed that she had been dancing from a young age but realized much later in life what dance could do for her. "The discipline of the mind and body and the immense joy which comes with the freeing of the physical form is so incredible. I realized this and decided that in this very rigid and patriarchal society, dance gives me the greatest freedom to not only express but to maintain my body and soul together – to keep my sanity!"
She is of the opinion that dance has been politicized in Pakistan more so than anywhere else, and for all the wrong reasons. "I have never understood how dance and music can be defined through religious categorizations – what is Hindu dance and what is Islamic dance?"
She says this in reference to clause 7 of the N.O.C. (No Objection Certificate) which must be obtained prior to putting up performances on public stages, under other pretexts than dance. This involves a long, tortuous and humiliating process of standing in queues in government offices for police clearances, excise stamps, papers and censorship of the most ludicrous variety.
Further conditions for a performance license are as follows:
Exhibition of any part of the body such as legs, arms, hips, etc. not allowed.
Dresses not so tight or reveal the vital curves of the body.
Islamic values are not violated.
While laws hinder the freedom of expression of all artists including dancers, government support and recognition remain negligible.
Kermani said she has often been asked, what is it that makes men stand against women who like to dance? She feels they are actually threatened by the power that a woman gains through dance; for them, the inherent message when a woman goes on stage is the same as the Tahitian dancers, "Here I am, healthy and attractive. I know who I am and I am happy with myself."
Speaking of the industry, Sheema lamented how it is pretty much non-existent. To belong to a field of activity which has no place in the society you live in, no encouragement, no history, and very little future, is a misfortune. There are no traditions to follow, no gurus to learn from and no standards to aspire to.
"When I started out as an actress on TV many years ago, I got some very interesting roles in popular serials like Dastak, Chand Grihan and Marvi – but over the years the industry has really deteriorated, especially in regards to the roles for women. I have been recently offered some roles but the characters are so pathetic and the storylines are so demeaning towards women that I would not like to be part of it," she asserts.
Kermani says that she has not been reached out for her choreography in recent times, even though she has choreographed innumerable dance sequences in the past for classical and semi-classical genres. She feels the reason behind this is perhaps that they find her choreography "too serious and not frivolous."
Talking on a more personal level, Kermani remarked how dance has been a constant source of wonder and fulfillment for her, giving her the greatest freedom and scope for total self-expression and communication. She has a special attachment to the classical style Odissi, which she discovered as a language by which she has best expressed herself.
"If you look at the dancing figurine found from the ruins of Mohenjo-daro, you will see the closeness to the basic stance of Odissi in which the dancer stands in 'tribhangi'- a three bend posture with one arm at the waist and the other on the hip.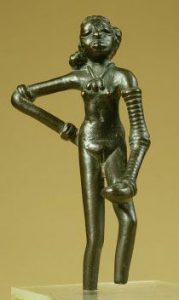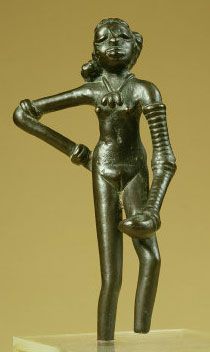 Speaking of her vision for dance in Pakistan, Kermani says, "My challenge is to be able to make classical dance transcend religious boundaries and achieve the status of contemporary art, and to make it relevant to the inhabitants of my country."
"Without music, life would be a mistake,"said Nietzsche. It is no coincidence that anthropological studies indicate that groups who were more likely to survive were those who had developed a particular dance and were able to share their feelings by dancing. Recent studies have revealed that when we dance, our brain releases endorphins, hormones which can trigger neurotransmitters that create a feeling of comfort, relaxation, fun and power.
Read: The creative side of resistance: Illustrators who use their art to protest
Finally enclosing dance inside a capsule of self-discovery and spirituality, Sheema Kermani beautifully put forward the following description: Classical dancing involves beauty and devotion. It is also a sort of meditation. While dancing, the dancer is wholly involved in the art and forgets herself.
No amount of hope can really make the state realize its hostility towards dance and only a revolution of awareness stands a chance. Sheema Kermani is perhaps the revolution we need.