KARACHI: "But do you know how OUR minorities are treated in India?" is sometimes the only retaliation that comes from people who refuse to acknowledge the way we treat our minorities. Some of us show disbelief, sitting in our seats of privilege, to the idea of Pakistan discriminating against its minorities with the "white in our flag" being reason enough to turn a blind eye to numerous instances that paint a rather gruesome picture.
We are quick to recall the Liaquat-Nehru pact, signed between both the countries in 1950, to reinstill the false idea that minorities are looked at with equality.
It stated:
refugees allowed to return unmolested to dispose of their property
abducted women and looted property to be returned
forced conversions were unrecognized
minority rights were confirmed
The pact expired only six years later and it is not difficult to see why: our collective denial as a nation towards minorities, specifically Hindus, Christians, Ahmedis, Shias (both Asna Ashri and Aga Khani) and Sufis.
It isn't humanly possible to quote all such instances, but on National Minority Day, as declared by the Government of Pakistan in 2009, it's worthwhile to look at how minorities are treated in Pakistan today.
Violence
The communal riots that took place in 1964 refer to the ethnic cleansing most Bengali Hindus were subjected to in East Pakistan. It all happened after the alleged theft of what was believed to be the Holy Prophet PBUH's hair from a shrine in Kashmir. The most notable feature of the riots was their urban nature and selective targeting of Bengali Hindu industries and merchant establishments in Dhaka. This caused a huge surge of refugees fleeing to West Bengal, into Indian territory.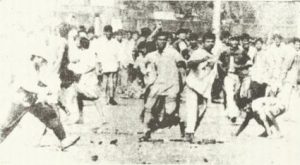 Things have not changed much since and on 18 October 2005, Sanno Amra and Champa, a Hindu couple residing in the Punjab Colony, Karachi, returned home to find that their three teenage daughters had disappeared. After inquiries, the couple discovered that their daughters were taken to a local madrassah, converted to Islam, and were denied unsupervised contact with their parents.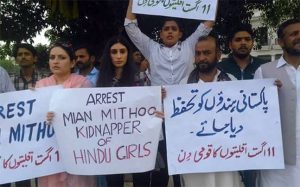 Hindus aren't the only minorities exposed to violence. According to an Open Doors claim in November 2017, the highest number of killings of Christians in the world during the twelve-month period from 1st November 2015 to 31st October 2016, with 76 Christians killed was in Pakistan. Pakistan also had the most number of documented church attacks i.e., 600 of the total 1329.
Read: I will always be an 'aadha' Pakistani
A 2014 report by the Movement for Solidarity and Peace (MSP) has revealed that about 1,000 women in Pakistan are forcibly converted to Islam each year (300 Hindu and 700 Christian).
The situation does not get any better for others. Lahore attacks of May 2005 left 94 dead and more than 120 injured in nearly simultaneous attacks against two mosques of the minority Ahmadiyya community. TTP was quick to take responsibility for it as well. The persecution report released by the community in 2008 highlighted "Indiscriminate Arrests" of people from their community.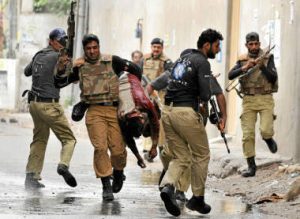 Sectarian minorities are often on the receiving end of the sword too. In 2020, the European Foundation for South Asian Studies noted in a report entitled, Guilty until proven innocent: The sacrilegious nature of blasphemy laws Pakistan, that the biggest proportion of Muslims charged with blasphemy offences belong to the Shia community.
According to the South Asia Terrorism Portal, 446 incidents of violence against the Shias happened in Pakistan between 2003 and May 2016, in which more than 2558 people have been killed and over 4518 others injured.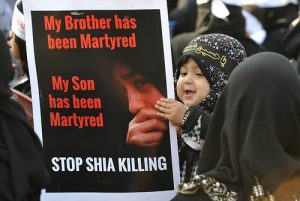 In 2012, Jundallah militants stopped buses and massacred 18 men travelling on buses. All except one of the victims were Shias, while other travellers were spared. The same year, Malik Ishaq, founder of the anti-Shia militant group Lashkar-e-Jhangvi, called Shias the "greatest infidels on earth". He demanded Pakistan to declare them as "non-Muslims on the basis of their beliefs."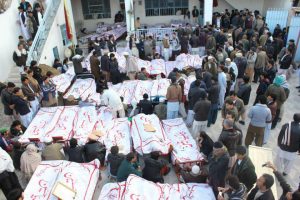 About 8000 lives have been lost among the Hazara community in Quetta. The killings were targeted majorly by Lashkar-e-Jhangvi and Sipah-e-Sahaba Pakistan, Sunni militant organisations affiliated with Al-Qaeda and Taliban. On 26 June 2018, the government of Pakistan lifted the ban on Sipah-e-Sahaba Pakistan, removed Ahmed Ludhianvi – its leader from the terrorist watch list and unfroze its assets.
In May 2018, Charanjeet Singh, a prominent Sikh leader was killed in Peshawar. This was the tenth targeted killing of a prominent Sikh since 2014.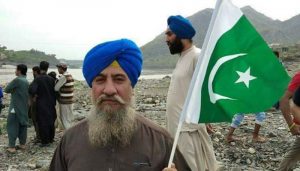 In July 2010 Lahore, two suicide bombings in the Data Darbar killed 50 people and wounded 200. In 2016 Khuzdar bombing in a Sufi Shrine in Balochistan, more than 47 people were killed.
Lack of representation in the Media/Education and deprivation of seats of authority
No better way of denying minority rights than simply not acknowledging them in the first place. Recently, Atif Mian, a renowned Pakistani-American economist, Professor of Economics, Public Policy and Finance at Princeton University had to resign from office on account of being an Ahmedi.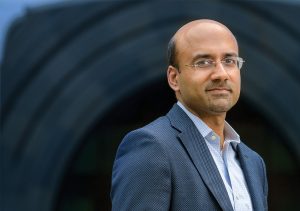 As a result, a persecution report by the community brought forth 3963 news items and 532 editorial pieces from Pakistan's Urdu-language media which were etched with spreading "hate propaganda" against Ahmadis.
Read Review: Abdus Salam documentary is a heartbreaking reminder of how a country suffers when its heroes are ignored
According to Dr Ramesh Kumar Vankwani, member of National Assembly and the founder of Pakistan Hindu Council, our curriculum does not even acknowledge people like Dewan Bahadur Singha, the Hindu who made huge efforts to better Pakistani education and Jogendra Nath Mandal who was one of the founding fathers of the modern state of Pakistan.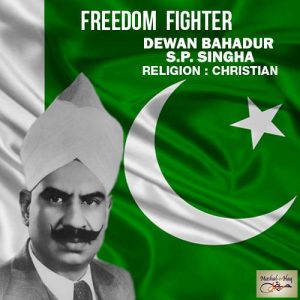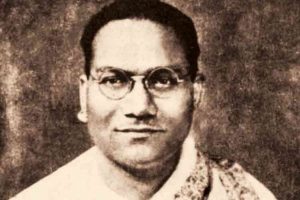 The MNA also highlighted that according to an agreement signed between the first two prime ministers of India and Pakistan, it was decided that any properties left behind by Muslims in India would be looked after by Muslims and vice versa. The leaders of the Waqf Foundation in India that look after such properties for Muslims in India have been Muslims for the last 70 years. However, its Pakistani counterpart, the Evacuee Trust, is hardly led by minorities.
Read: 300-year-old Hindu temple in Karachi in danger of encroachment
Lack of care for Holy places of Worship
According to Dr Ramesh, Pakistan has 1222 Hindu temples, out of which only about 30 are functional. Recently a trending hashtag on twitter that shook a lot of people to their core was #MandirGiraneyAyeMaulaALiKayGhulam. The hashtag was a response to anyone supporting the construction of the temple which was later plundered by a man then hailed as a national hero. Hindu temples have also been victims of encroachment and vandalism.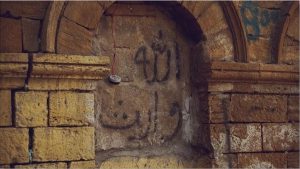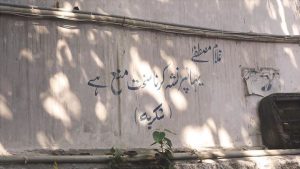 The Sikhs of Pakistan have also faced the brunt of our intolerance. Reported by the Sikh Press Association on 27th July 2020, the Gurdwara Bhai Taru Singh, the martyrdom site of Bhai Taru Singh, was forcibly converted into a mosque, renamed Masjid Shahid Ganj.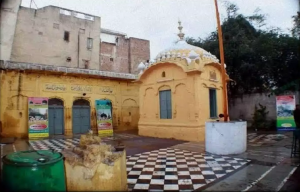 Here is to hoping we realise.