The All Pakistan Restaurant Association (APRA) is licensed by the Directorate General Trade Organization (DGTO), Ministry of Commerce and Government of Pakistan held it's first award show on Monday. The show was held at Marriott Hotel in Karachi and was a food and performance-packed night that gave 23 awards to deserving recipients.
Read: 5 ways to live a more organic lifestyle in Karachi
The event had a special appearance made by the Provincial Minister of Sindh, Karachi Commissioner and Station Commander Karachi. The event was hosted by actor Ali Safina who cracked a few food jokes to keep everyone entertained.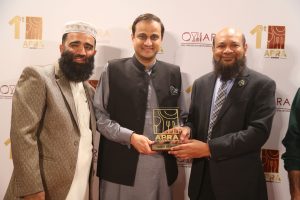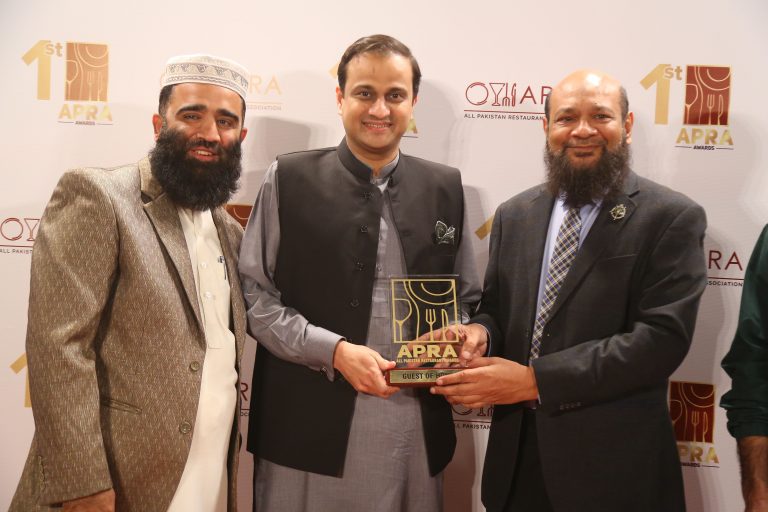 The progression of the event led to the awards being announced by  Murtaza Wahab, advisor to Chief Minister Sindh, Saaed Ghani, the Provincial Minister of Sindh for Local Government and Imran Ijaz, CEO of Menu,  Iftikhar Ali Shallwani, Karachi Commissioner, Sheikh Mansoor Ahmed, CEO of Shangrilla Food,  Major Naseem, Station Commander Karachi and Siraj Kassam Teli from Pepsi Co.
The event had an entertaining performance by comedian Shehzad Ghias as well as a lifetime achievement award being honored to the late culinary legend Zubaida Apa who was known for her 'totkas.' Her daughter received the award on her behalf and delivered a moving speech about her mother's passion for food.
Barring Zubaida Apa's award, there were 22 other awards given out that ranged from Best Biryani House Of The Year to Best Industry Facilitator. The notable awards were:
Best Chai Place Of The Year 2019:  Chotu Chaiwala
Best Pizza House Award 2019: Broadway Pizza
Food Veteran Award 2019: Bar.B.Q Tonight
Best Brand Turnaround Award 2019: KFC
Best Innovation Dish Award 2019: Meat the Cheese
Best Biryani House Of The Year:  Student Biryani
Shockingly, McDonald's and Ginsoy both won the most awards (2 each). McDonald's beat fast food rivals such as KFC in the category Delivery On Time Award and what's more interesting, it won the Restaurant of the Year Award, beating fine dining restaurants such as Steak by CFU and Koel, that were the other contenders for the award.
Ginsoy also won two awards namely the Food Legend Award and Best Chinese Restaurant.
See the full list of winners below: