KARACHI: This weekend has a bunch of interesting things in store for us. Check out all the fun events happening in Karachi!

1. Art exhibition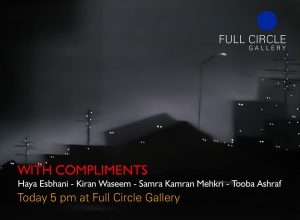 Full Circle Gallery is featuring the works of Haya Esbhani, Kiran Waseem,Samra Kamran Mehkri and Tooba Ashraf. The name of the group show is titled "With Compliments". If you're in the mood for some creative inspiration this weekend, be sure to check it out!
Date and Time: 4th October| 11.30 am-7.30 pm
More details here: https://web.facebook.com/events/418949985645882/?active_tab=about
2. Flood Relief Exhibition by ACF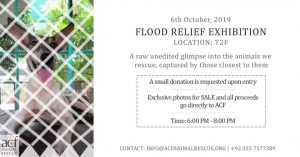 ACF Animal Rescue is hosting a photography exhibition showcasing the amazing animals under their care. The proceeds from the show will be utilized in rebuilding the sanctuary that was destroyed by the heavy rains and flooding in Karachi recently. This is not only an opportunity to help the animals but also to meet the ACF team and hear their experiences of taking care of over 500 injured and abused animals!
Date and Time: 6th October| 6 pm- 8 pm
More details here: https://web.facebook.com/events/364383307782846/
3. 1st National Banana Festival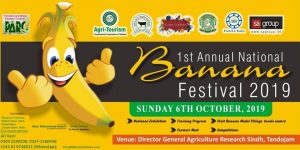 BB Travels and Tourshas arranged for a trip to visit orchards of bananas, mangos, dates, apples etc in Sindh. This will also entail a visit to the model village of Tando Soomro within Sindh.
Date and Time: 6th October| 9 am- 5 pm
More details here: https://web.facebook.com/events/387237838605912/?active_tab=about