KARACHI: Prime Minister Imran Khan was mercilessly trolled on Twitter after he wrongly attributed a quote believed to have been said by Indian poet and Nobel laureate Rabindranath Tagore to Lebanese-American poet Khalil Gibran.
Sharing an image of the, the PM tweeted: "Those who discover and get to understand the wisdom of Gibran's words, cited below, get to live a life of contentment."
The quote goes:
"I slept and dreamed that life is all joy. I woke and I saw that life is all service. I served and I saw that service is joy."
Although it has not been properly sited, the quote is widely attributed to Tagore. A similar quote is attributed to American poet Ellen Sturgis Hooper:
"I slept, and dreamed that life was Beauty;
I woke, and found that life was Duty."
Since we're on the topic, here's all you need to know about Tagore:
Who was Rabindranath Tagore?
Rabindranath Tagore was a Bengali poet, short-story writer, song composer, playwright, and painter. The multi-disciplinarian was born on May 7, 1861. He won the Nobel Prize for Literature in 1913, the first Asian person to receive the honour.
A native of Calcutta, India, Tagore helped introduce Indian culture to the West and vice versa, according to Britannica. In fact, according to nobelprize.org, he became the voice of India's spiritual heritage for the world. Tagore wrote in Begali and English, and translated his own work.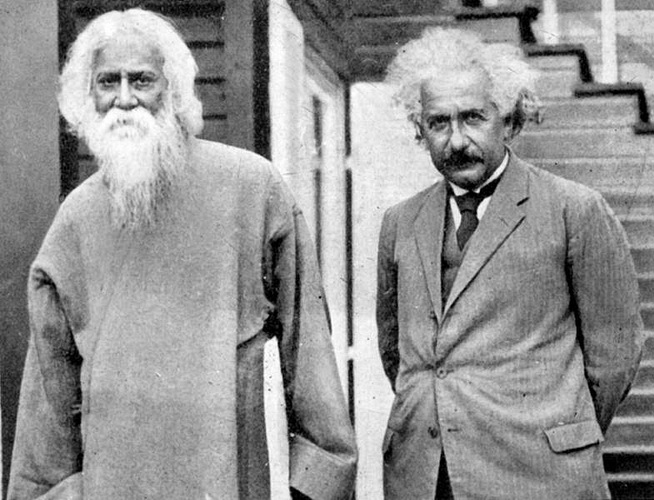 Tagore died on August 7, 1941, at the age of 80.
What are his notable works?
Tagore was celebrated most as a poet. He published several poetry collections, notably Manasi (1890), Sonar Tari (1894; The Golden Boat), and Gitanjali (1910). He also wrote some 2,000 songs. Interesting fact: The Indian national anthem Jana Gana Mana was originally composed as Bharoto Bhagyo Bidhata in Bengali by poet Tagore. His work was also chosen as Bangladesh's national anthen, Amar Shonar Bangla.
Was he in involved in politics?
According to the Nobel Prize website, Tagore participated in the Indian nationalist movement from time to time, and Gandhi was his devoted friend.
Nobel Prize and Knighthood
The Nobel Prize in Literature was awarded to Tagore in 1913, making him the first Asian to receive the honour. He received the prize "because of his profoundly sensitive, fresh and beautiful verse, by which, with consummate skill, he has made his poetic thought, expressed in his own English words, a part of the literature of the West." He received the Nobel prize for his collection Gitanjali, which was published in London in 1912. He was also the first songwriter to have won a Nobel Prize in Literture. Bob Dylan won the same honour decades later.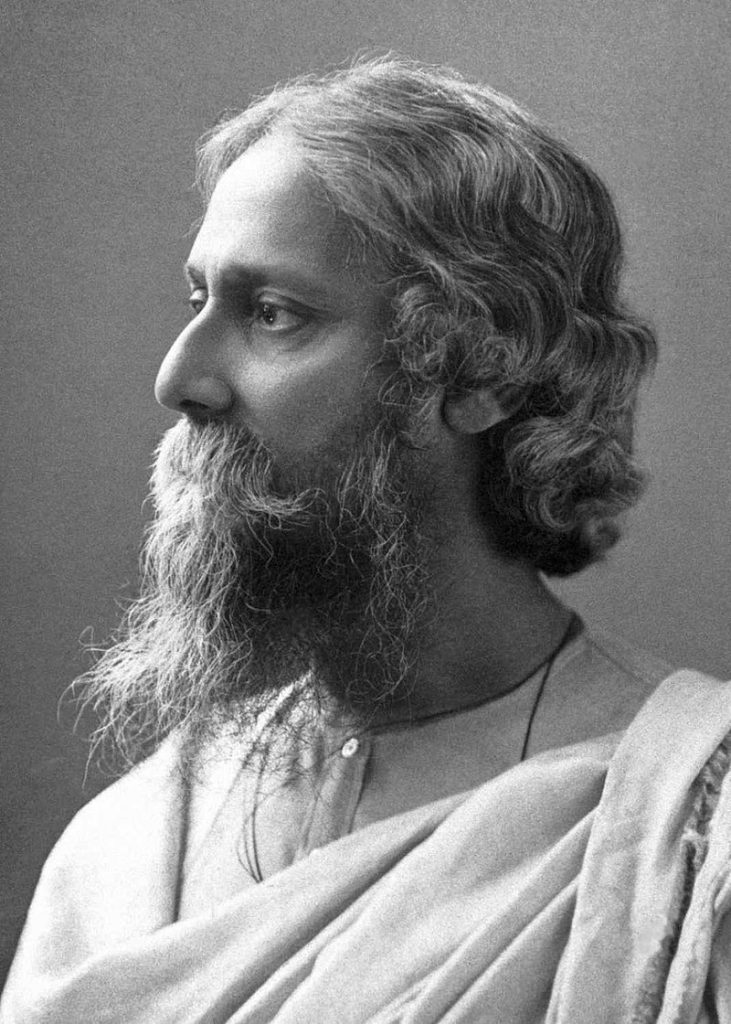 Tagore was knighted by the British in 1915, but a few years later, he renounced the honour as a protest against the Jalianwalla mass killing.
In a letter to the viceroy of India to register his protest, Tagore said, "The enormity of the measures taken by the Government in the Punjab for quelling some local disturbances has, with a rude shock, revealed to our minds the helplessness of our position as British subjects in India. The disproportionate severity of the punishments inflicted upon the unfortunate people and the methods of carrying them out, we are convinced, are without parallel in the history of civilised governments, barring some conspicuous exceptions, recent and remote.
"The time has come when badges of honour make our shame glaring in the incongruous context of humiliation, and I for my part wish to stand, shorn of all special distinctions, by the side of those of my countrymen, who, for their so-called insignificance, are liable to suffer degradation not fit for human beings.
These are the reasons which have painfully compelled me to ask Your Excellency, with due reference and regret, to relieve me of my title of Knighthood, which I had the honour to accept from His Majesty the King at the hands of your predecessor, for whose nobleness of heart I still entertain great admiration."