KARACHI: Actor Mahirah Khan recently shared a throwback picture of herself as a 12- or 13-year-old in a red shalwar kameez, a dupatta and a maatha patti.
The picture sure has made an impression with many, including Bollywood star and fashion icon Sonam Kapoor, praising the actress.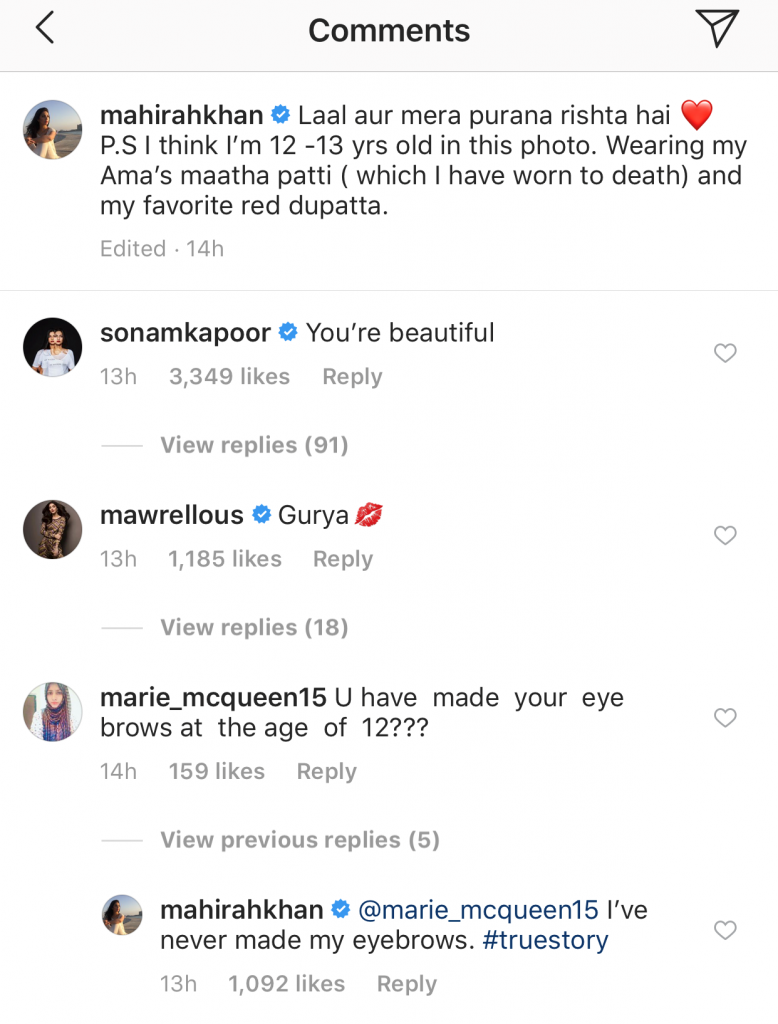 We love a cross-border interaction.