KARACHI: The Supreme Court upheld on Tuesday the acquittal of Aasia Bibi, a Christian woman who spent eight years in jail after being wrongly accused of blasphemy.
In 2009, Aasia Bibi was put in jail on grounds that she had committed blasphemy while working in a field in Nankana Sahab tehsil. A row between Aasia Bibi and three women ensued after they raised objections over her touching a bowl of water, saying she wasn't allowed to as a non-Muslim. During the argument, the three women accused Aasia Bibi of making blasphemous comments. The women reported the incident to Qari Salaam, a prayer leader of a mosque in the village.
Aasia Bibi was arrested in the following months and put behind bars, where she languished for eight years.
In November last year, the top court acquitted Aasia Bibi but a review petition was filed by Qari Salaam.
Read: Aasia Bibi's case, explained
The appeal was heard on Tuesday before a three-member bench, headed by Chief Justice Asif Saeed Khosa, and comprising Justice Qazi Faez Isa and Justic Mazhar Alam Khan Miankhel.
The petition was dismissed on merit, this petition is dismissed and because the petitioners had failed to point out any mistake in the original judgment, the court observed.
Here are a few standout quotes from yesterday's hearing:
1. On the discrepancies in the witness testimonials
"Is this the image of Islam we are portraying by showing that we depose false evidence, that too under oath, when our religion ordains us to always speak the truth even if it goes against our own parents." Chief Justice Khosa, as quoted by Dawn.
2. On the protests, shutdowns and fatwas after the verdict
"You block the entire country because a decision is not in your favour?" We have to protect our minorities, we have to take them together, this is the beauty of Islamic society."
Chief Justice Khosa, as quoted in The Express Tribune
Read: Aasia Bibi case: 5 key takeaways from SC's landmark verdict

3. On false testimonies
"Had this been a normal case, we would have registered cases against the witnesses; we have shown a lot of patience."
Chief Justice Khosa, as quoted by Dawn.
The lawyer accepted that there was "some difference" in the  testimonies.
"Difference? These are lies," said Justice Khosa.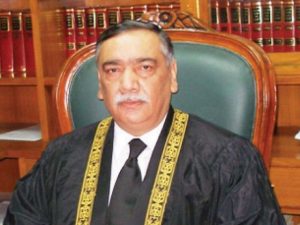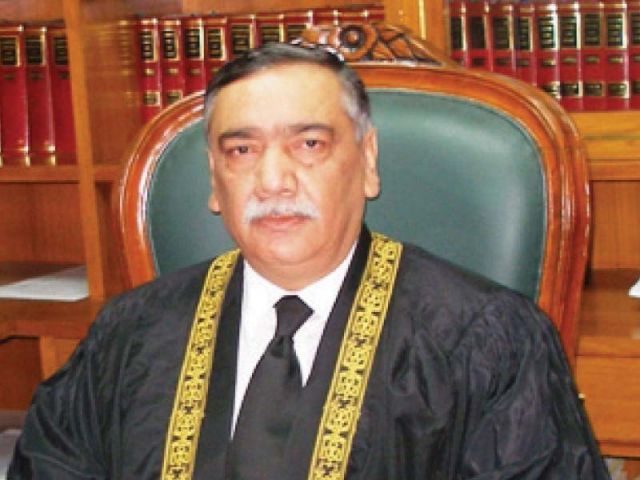 4. On demanding a larger bench to include Islamic scholars
The petitioner's lawyer demanded a larger bench should be made for the review petition and should include Islamic scholars and the ulemma,
"How is this a matter of religion?" Has the verdict not been given on merit? The verdict was given on the basis of testimonies; does Islam say that one should be punished even if they are found not guilty? "Prove to us what [you believe] is wrong with the verdict."
Chief Justice Khosa, as quoted by Dawn.
5. On freedom
"I am really gratefully to everybody, now after nine years it is confirmed that I am free and I will be going to hug my daughters."
Aasia Bibi, quoted by a friend, who chose to stay anonymous, to The Associated Press