KARACHI: 2018 proved to be a great year for women in Bollywood – at least for some of them. The likes of Deepika Padukone, Aliaa Bhatt and Anushka Sharma ruled the box office with their powerful characters in Padmaavat, Raazi and Sui Dhaaga, respectively.
The actors along with other celebrated names in the industry such as Rani Mukerji, Taapsee Pannu and Tabu were part of a round table interview with Indian journalist Rajeev Masand. The leading ladies discussed the changing roles of women in films and the #MeToo movement which kicked up a storm in Bollywood after Tanushree Dutta accused veteran actor Nana Patekar of harassing her back in 2008. Dutta's actions encouraged a lot of women to speak up against their predators, which brought the likes of Alok Nath, Sajid Khan and many others to the spotlight.


Speaking to Masand about the movement, Bhatt revealed that while she is glad women are naming and shaming sexual harassers, she worries about powerful figures in the industry using it as an excuse to "not employ women". Sharma added that a woman's workplace should be safe for her but Mukerji's take on the matter, on the other hand, was quite different. While she had a point about women building the courage to speak up, she failed to recognise that not everyone is able to do that. Padukone interjected that not every girl is "constructed" to stand up for herself and often feels "cornered". Ignoring all of the Bajirao Mastani actor's efforts to explain that not all women are the same, Mukerji said such women "need to change". Yikes…
Sharma retorted that such an action again demands that women change, instead of teaching men how to behave. However, Mukerji was adamant on how women should be able to defend themselves and said that "martial arts should be made compulsory" in school. Padukone further pointed out that it should never get to such a stage where a girl is forced to defend herself, while Mukerji went on to make karate chop sounds. And she did not stop there.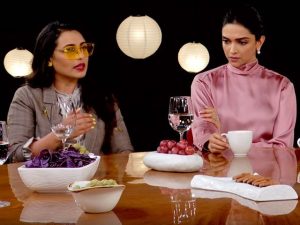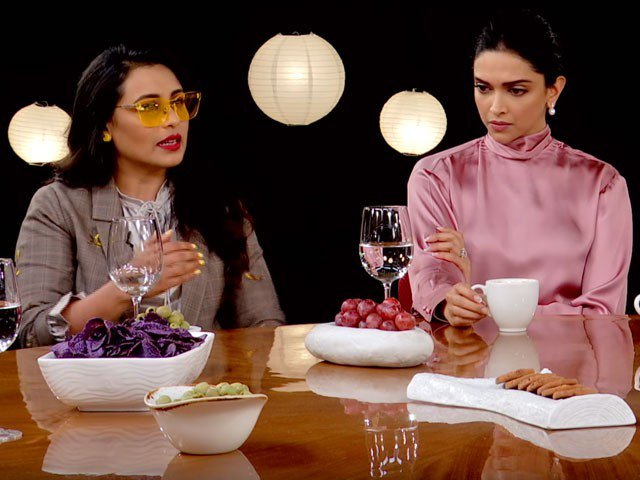 The Hichhki actor claimed that such predators are raised by women as well, which is why mothers need to change the way they bring their sons up – once again holding women responsible. While Mukerji was right about a few things, here's why her statements were problematic:
1. As Padukone and Bhatt tried to explain her, not every girl who is exploited at the hands of powerful men in society is brought up to stand up for herself or knows how to. Not every girl or woman has the courage or the characteristics it takes to defend herself. And that is okay. Many young girls are not even given the proper sex education or taught the difference between a bad or a good touch. Expecting them to act instantly in such a situation, without being given an warning signs or proper information is downright uncalled for.
2. In many such situations, many women, even if they are very well-informed, are unable to speak up or even physically defend because of shock or trauma.
3. Asking women to change and alter the way they live their life – including how they dress or how they talk or laugh – is incredibly unfair, especially if men are let off easily with a casual "boys will be boys" idea. Stop making excuses for men.
While we're hopeful that a lot of things should change in 2019, let's hope it's not how women choose to live their lives.