KARACHI: Malala was 11 when she started blogging. Writing under a pseudonym for the BBC Urdu all the way from Swat Valley in Pakistan, she shared with the world her challenges and dreams. But most importantly, she penned down a cry for help on behalf of all the girls in her community who were facing discrimination at the hands of the Taliban.
The youngest-ever Nobel Peace Prize laureate, Malala Yousafzai, first opened her eyes in Mingora, a town in the Swat district on July 12, 1997. She entered the world at a time when her hometown had gone from being a tourist attraction to a feared valley, courtesy of the Taliban. But Malala wasn't born to settle and her father made sure of it. At the time of her birth, Ziauddin Yousafzai his daughter's name on the family register in an unprecedented move in a society that only acknowledged sons.
Read: Malala Yousafzai in numbers
On October 9, 2012, while on a bus after taking an exam, Malala and two other girls were shot by a Taliban gunman in an assassination attempt.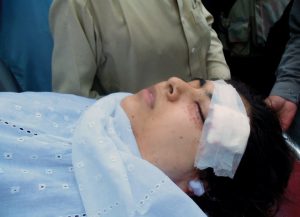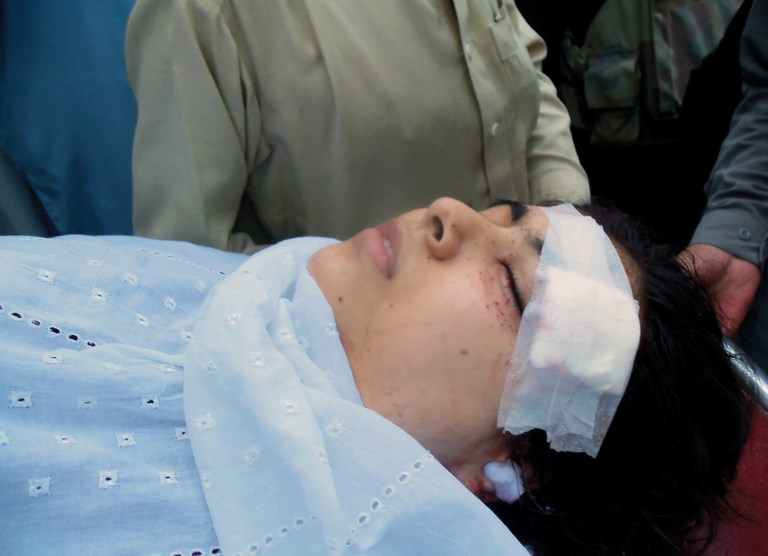 The real battle for Malala, named after 19th-century Afghan folk heroine Malalai of Maiwand who led an army against the British before being shot, began after she was shot.
This is a timeline of all that happened after Malala opened her eyes the second time:
2013: On July 12, 2013, on her 16th birthday, Malala addresses the United Nations General Assembly to stress on the importance of free universal education. This is her first public speech since the shooting.
2013: The same year, she meets the Queen, speaks at Harvard University and meets former US president Barack Obama. She is nominated for the Nobel Peace Prize. And her autobiography is published, titled I am Malala.
2014: Ten culprits from the Shura militant group are arrested for shooting Malala. She receives the World Children's Prize and donates $50,000 (£32,000) to help rebuild 65 schools in Gaza.
2014: The same year, on October 10, Malala becomes co-recipient of the Nobel Peace Prize with Kailash Satyarthi, an Indian children's rights activist. She is the youngest Nobel laureate and the second Pakistani winner of the Peace Prize. She is also listed as one of Time's Most Influential Teens and becomes an honorary Canadian citizen.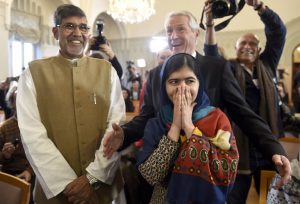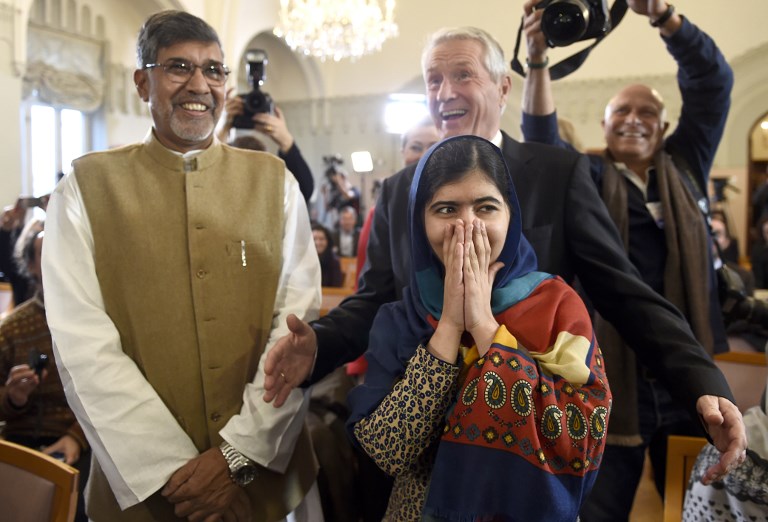 Read: In case you still think Malala doesn't deserve the Nobel…
2015: On her 18th birthday, she opens a school for Syrian refugees in Lebanon's Bekaa Valley and the documentary film He Named Me Malala is released around the world.
2017 : Malala becomes the designated UN Messenger of Peace and is accepted to study at the University of Oxford.
2018: 20-year old Malala returns to Pakistan for the first time since the attack where she gives a heartfelt speech and meets former prime minister Shahid Khaqan Abbasi.