KARACHI: September 29 marks the birth anniversary of a very well known and revolutionary figure of the subcontinent, Bhagat Singh, who sacrificed his life for the cause of freedom at 23 years of age.
Born in Lyallpur district of Punjab (which now lies in Pakistan) in 1907, he was taken to the gallows by the British rulers for committing "treason" in 1931, according to Cultural India.
The place where he was hanged in Lahore is known as Shadman Chowk but the Bhagat Singh Memorial Foundation has been trying to get the roundabout named after the freedom fighter to honour his sacrifice.
Read: Remembering Sahir Ludhianvi, India's finest poet and lyricist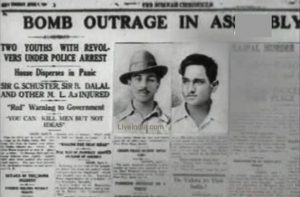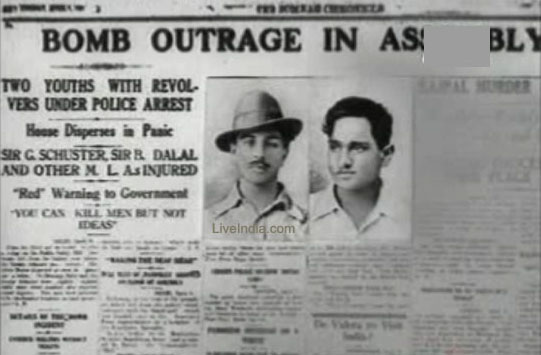 Here are five inspirational quotes of Singh, from books published posthumously, who is believed to be the first freedom fighter to have raised the slogan of 'Inquilab Zindabad' (long live revolution) in India:
1."I will climb the gallows and show to the world how bravely revolutionaries can sacrifice themselves for the cause."
2."People generally get accustomed to the established order of things and tremble at the very idea of change. It is this apathetic spirit that needs to be replaced by revolutionary spirit."
3."I emphasise that I am full of ambition, hope and life. But I can renounce all these at the time of need, and that is the real sacrifice."
4."Bombs and pistols do not make a revolution. The sword of revolution is sharpened on the whetting stone of ideas."
5."Every tiny molecule of ash is in motion with my heat. I am such a lunatic that I am free even in jail."