KARACHI: Actor and entertainer Ali Saleem, most famously known for his Begum Nawazish stint on television a few years ago, has been arrested by the police for possession and consumption of alcohol bottles at a guest house in Karachi. According to The Express Tribune, police raided the guest house after receiving information of a kidnapped child.
Since the arrest, Saleem has apologised for the incident in a video and has also posed for several photographs that have been shared all over social media. However, we can't get over how chill he looks. Being arrested, and that too for alcohol possession in a country like Pakistan would have anyone freaking the hell out, but not Saleem. He's got his shit under control.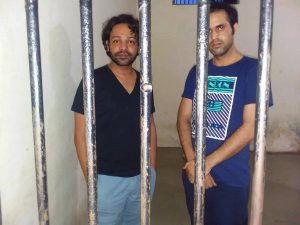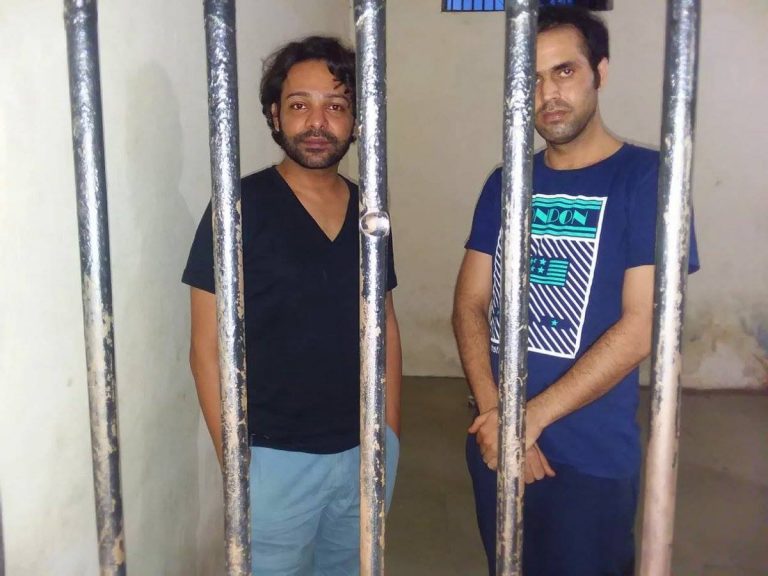 Perhaps it's his long history of being in front of the camera that allows him to crack a smile even in times of distress, but just look at that pose. He's got his hands in his pocket, shoulders pushed back – that is NOT the face of someone who's in trouble.
Eventually, Saleem tried to make peace with the cops and also requested for a hug from the SHO, which the SHO reluctantly gave. Check out Saleem's cool and collected arm over the shoulder pose.
Thankfully, Meera jee has come to Saleem's rescue, saying that she was at the guest house when the raid was conducted and that they (herself and Saleem) were shooting for a film. Apparently the alcohol bottles were all props, according to a statement Meera gave to The Express Tribune.
We're just amazed at how cool Saleem looks under all the pressure. You do you Ali Saleem!