KARACHI: For renowned classical dancer and activist Sheema Kermani dance isn't just about moving your limbs or landing the perfect pirouette. Dance is a social and political movement.
Sheema, who has studied and practiced the art for decades, however, believes dance is not a leisure activity. It became an act of defiance for her during the tenure of former dictator Ziaul Haq, who banned all forms of extracurricular activities.
"There were schools which defied the ordinance and went ahead in teaching dance. But the fallout was undeniable and now you see people view dance was something bad for society," she says in an interview with Cutacut at her residence in Karachi.
Dance, she believes, is also an act of liberation for Pakistani women.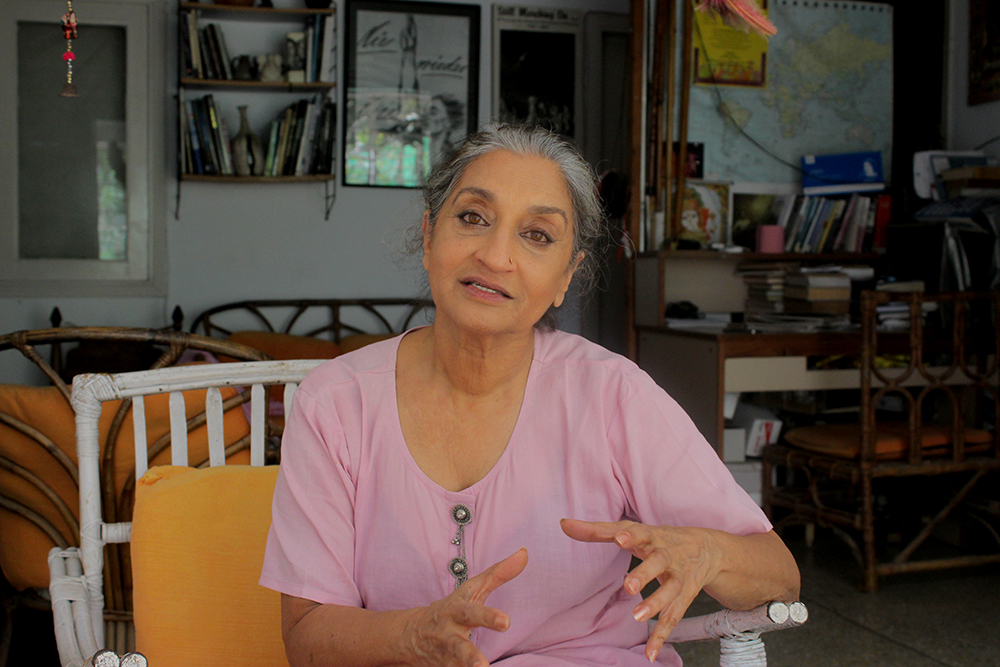 "Today, there is so much pressure on the female population and their bodies. Society teaches them to be ashamed of their bodies," she says, adding that dance can help them reclaim their space and take pride in their bodies.
She goes on to say that a lot of younger women rely on men to 'protect' them. "A woman has to discover power within her own body." And this, she believes, will come from dance. "The first thing you do while learning dance is straightening your spine, and then you find power within your body."
Dance, of course, isn't tied to just one gender. Sheema believes it should be a part of everyone's daily life. According to her, dance originated from man's labour activity and became part of their life when they started agriculture – sowing and harvesting the crop.
"This way the work didn't only become easier but also a lot more enjoyable. And that's why dance, today, needs to be connected with our everyday of life," she says.
The graceful dancer has a distinct aura, one reminiscent of the Dancing Girl sculpture found in Mohenjo-daro. Her house is a glimpse into her personal politics, with shelves full of books on Marxism, paintings of women, replicas of Hindu deity Ganesh. She has embraced, it seems, every culture of the subcontinent with open arms.
Dance, according to her, can instill joy and harmony. "I have performed at various places. I remember performing for some 300,000 people, mostly peasants, and they rejoiced because they could relate to it, they could understand my dance," she says.
Sheema isn't opposed to dance outside classical forms. "Dance is a subject like arts and science and there is so much discipline, focus and understanding involved. I know the younger lot is into modern dance, salsa and even Bollywood and that is good, they should continue doing so," she says but insists that to achieve a certain depth, one has to learn classical so they can appreciate the beauty of dance.
With this, Sheema ends the discussion. She has to start her class for two young men waiting for her. The show must to go on, and in her own words, "Dance will be here as long as humankind is here".