KARACHI: Shaniera Akram has time and again used her voice to educate the masses on social issues. The social worker often uses her social media accounts to address important topics which are either considered a taboo in our country or simply not paid enough attention to. Sadly enough, Akram found another incident and practice which had to be condemned and the upper class given a reality check. Akram took to her Instagram stories to condemn child domestic labour in Pakistan and urged for children to be sent to school instead. The reaction came after an 8-year-old was assaulted and murdered by her employers in Gujranwala.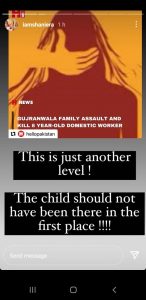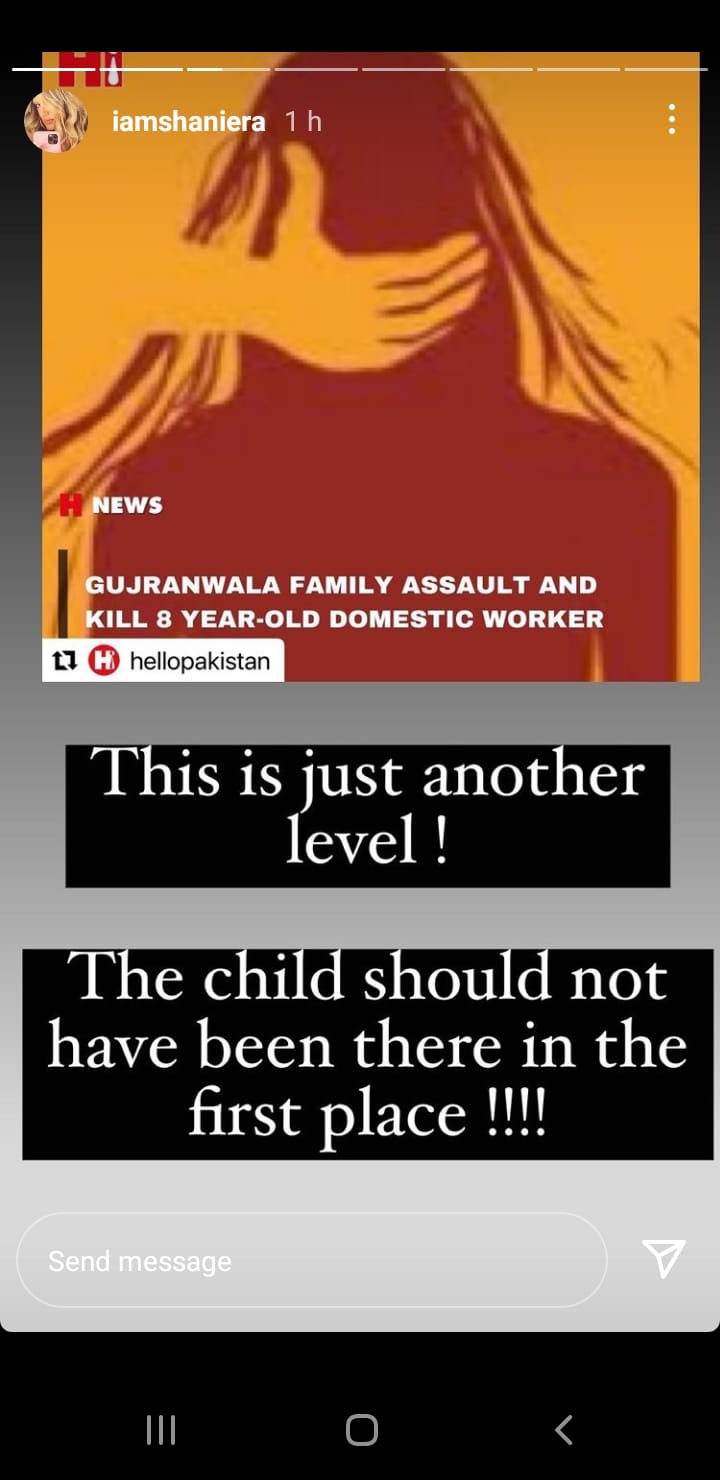 "The child should not have been there in the first place!!" Akram cried out. Even though Pakistan passed an amendment in 2020 making child domestic labour illegal, many households still hire children as domestic workers. Addressing the families who continue to hire underaged workers, Akram wrote, "I don't give a rats what your excuse is, children should not be serving you! If you really care for the child, send them to school not work!"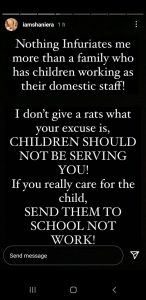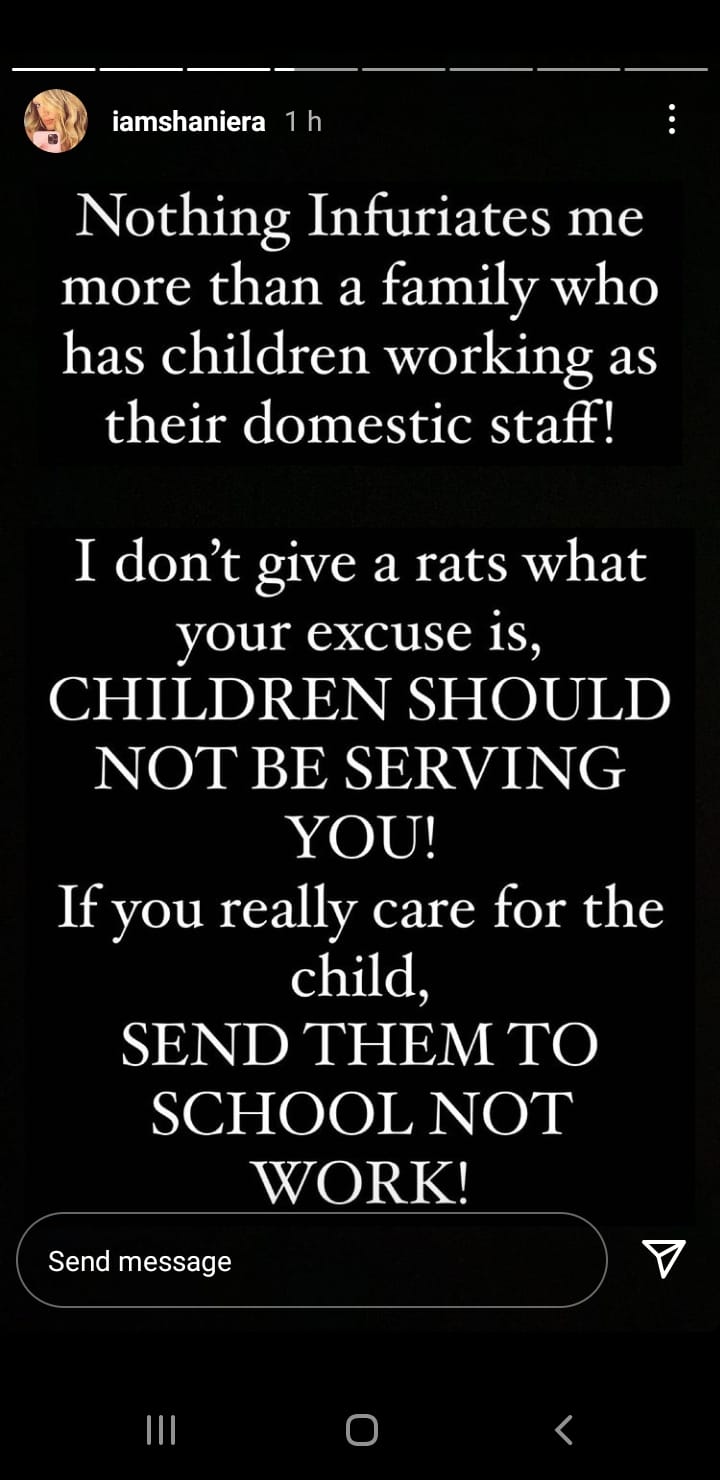 Almost reading her viewers' minds, she went on to say, "And don't give me the pathetic excuse that the child is earning for his/her family or if he/she wasn't working for you they would be on the street! Absolute rubbish! YOU are the enabler, YOU are the one breaking the law, YOU are the embarrassment of a human that's so incredibly lazy and cheap you need a child to serve you!"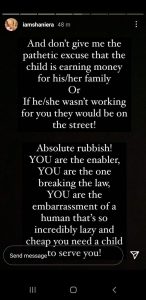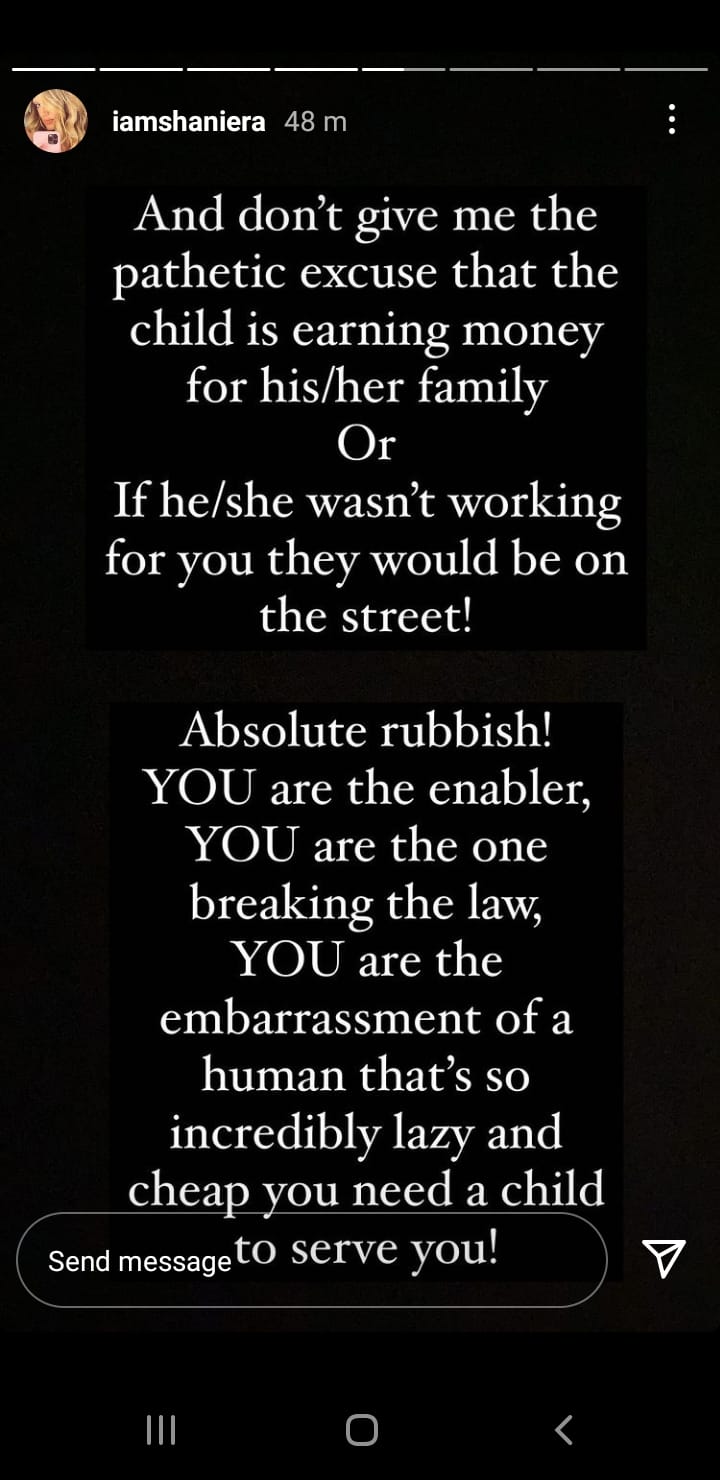 Young children forced into prostitution as Pakistan turns a blind eye
Calling out everyone who hires children for work, Akram suggested these people get up and do their own work. They could make their homes safe places for these children and provide them with basic schooling or help them learn a trade  that will stay with them for life. "And because of you, their children will probably have a normal happy childhood and be in school where they belong," Akram concluded while leaving her followers with food for thought.