KARACHI: While Ranbir Kapoor might be the current heartthrob of this generation, it was his father Rishi Kapoor who captured the hearts of women long ago. Kapoor and his wife, Neetu Singh, who featured in several of his movies became Bollywood's one true pairing. Although Kapoor, unfortunately, lost his battle with cancer last year, his legacy still lives on. So, on account of his first death anniversary, we're revisiting the top five best Rishi Kapoor movies.
Bollywood mourns the deaths of Rishi Kapoor and Irrfan Khan

1. Bobby (1973)
Bobby had been Kapoor's debut movie as well as Dimple Kapadia's. It had romance, it had comedy and it had a great soundtrack. The movie was about how Kapoor, the son of a wealthy couple, falls in love with Bobby who is the daughter of a poor fisherman. Obviously, the rich parents have an issue with the pairing and the young couple has to fight for their love.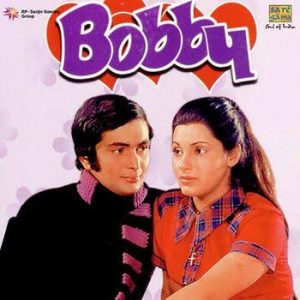 2. Amar, Akbar and Anthony (1977)
The movie has a 7.5 rating on IMDB and if that isn't enough to impress you, the cast of the movie definitely would. With Kapoor featuring opposite Amitabh Bachan and Vinod Khanna, the movie was bound to be a treat to watch and it was. The movie is about three brothers who are separated at birth. Each is raised in a different background; one is Muslim, one is Hindu and one is Christian. When the three brothers unite hilarity ensues. The movie was the perfect blend of adventure and comedy.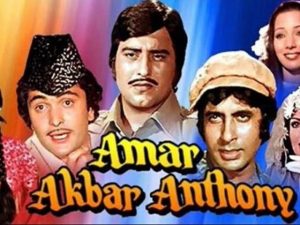 3. Hum Kisise Kum Nahenn (1977)
A cult classic, Hum Kisise Kum Naheen is the kind of movie that will keep you entertained from start to finish. The plot of the movie follows a bunch of people which include an underachiever, a businessman, a heiress, her mobster father and all his goons, all on the hunt for a leather case containing diamonds. What our oblivious bunch doesn't know is that they've been unknowingly passing the diamonds around to one another!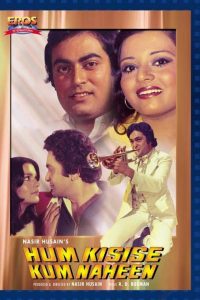 4. Karz (1980)
Karz was proof that Kapoor didn't only star in comedies. Although Karz is considered a cult classic today, it did not do too well when it released. It started getting the recognition it deserved years after its release.
The movie is the perfect thriller. It has murder, revenge and a whole lot of action. Kapoor starred as Monty, a 21-year-old, who begins getting visions of memories of a man named Ravi. Unbeknownst to everyone, Ravi had been murdered by his gold digger girlfriend who had been working for his enemy. As luck would have it, Monty falls in love with Tina who has been raised by the murderer of a girlfriend. Together Monty and Tina bring justice to Ravi and his family.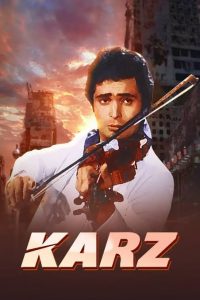 5. Kapoor & Sons (2016)
This was one of Kapoor's more recent movies and rather than play the hero, he took on the role of a grandfather who wants nothing more than for his family to reunite for one last family photo. Throw in family drama, infidelity, sibling rivalry, and tragedy into the mix and you have the plot of the movie. The movie starred Sidharth Malhotra, Fawad Khan and Alia Bhatt as the leads.
So whether you're looking for old or new, funny or serious, take a trip down memory lane this weekend with Rishi Kapoor.