KARACHI: The weekend is just around the corner. You and your girls have been planning for an online get-together after not being able to meet for months. And you're exhilarated.
Does that sound oddly familiar to your weekend plan?
Then keep reading to find out the four ways in which you can dress to impress for the virtual girls' night with your friends!
Get that enviable smooth skin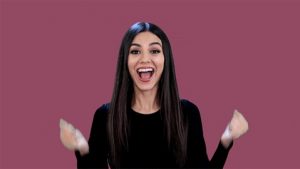 First thing's first. Before you get all dressed up, spend some time prepping the skin. As silky smooth skin will not only accentuate your outfit but also give you that extra confidence. But, wait a minute…
Did the part about prepping for enviably smooth skin make you groan? Well, that's understandable. The hair removing process isn't exactly a walk in the park. It's painful. It's exhausting. It's tedious.
Not anymore, though.
With Veet Hair Removal Cream you can get silky smooth skin at home in just 3 minutes. Time to forget parlors and instead #JustVeetIt to stay #HameshaReady for virtual parties with your friends.
So, let's have some #MeTimeVeetTime every Sunday with Veet Hair Removal Cream, shall we?
Pick out the perfect outfit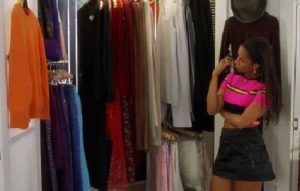 What better way to flaunt your enviably silky smooth skin than by wearing the trendy sweater to the zoom party! So, whether it's the new ribbed top you've shopped for online, or the classy dress collecting dust in your closet, don't be afraid to play dress-up before the virtual hangout.
Try out a new hairstyle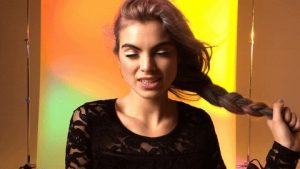 Gone are the days when you'd spend a good 10-minutes perfecting your hairstyle before an important presentation or a dinner party with close friends. Now your go-to hairstyle consists either of a ponytail or a messy bun as you turn on the laptop for remote work meetings and classes. But a virtual party with your girls gives you just the perfect chance to switch things up a bit!
Go ahead and watch some hairstyle tutorials on YouTube. Try hairstyles you've never tried before. Venture into unchartered hairstyle territory. Braid them. Curl them. Twist them. Whatever you do. Don't hesitate to experiment.
Wear bright and bold lipstick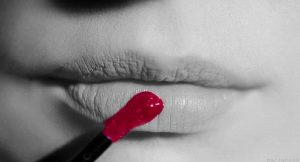 Nothing translates better on screen than bright and bold lipstick. Reach out for that bullet lipstick you've stashed away at the bottom of your makeup bag. Pick up the lipstick sitting ignored at your vanity table. Play around with colors. Mix lipstick shades together.  See which colors help compliment you and your personality. And then wear it with confidence.