KARACHI: Being on the cover of a Vogue issue is always a big deal. In addition to being the face of the Vogue issue for December 2020, Harry Styles has also created history by being the first man to have a solo feature. In conversation with Vogue, the singer shared his journey of becoming a popular singer along with the road that he shared with One Direction. However, Styles made a bigger statement through his photoshoot for the magazine. Challenging stereotypes and toxic masculinity, Styles posed in dresses, skirts, and pants, and refused to conform to a particular gender's dress code.
View this post on Instagram
"When you take away 'There's clothes for men and there's clothes for women,' once you remove any barriers, obviously you open up the arena in which you can play," Harry Styles shared with Vogue, "It's like anything—anytime you're putting barriers up in your own life, you're just limiting yourself."
While Styles himself looks confident in his unique outfits, the photoshoot has sparked a debate about masculinity. Author Candace Owens, specially, looked at the pictures and wrote 'bring back manly men'.
While Owens immediately interpreted Styles' outfits as a sign of weakness and an attack at 'strong men', actors like Elijah Wood came to remind her that masculinity is not what makes a man.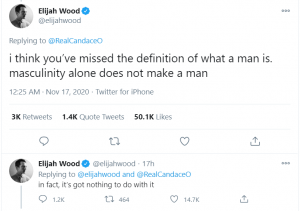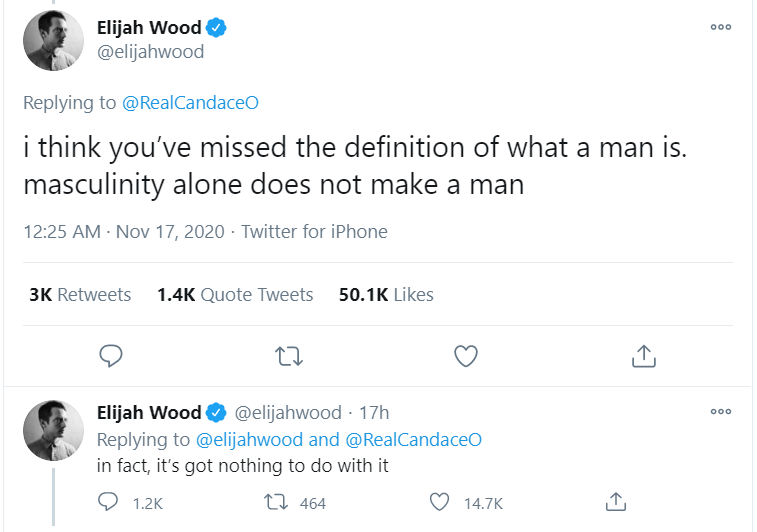 Owens' tweet was also responded to with pictures of men like David Bowie and Kurt Cobain who had cross dressed back in 1970. The pictures were shared in order to educate the author about culture and recognise that Harry Styles is not the first man to adapt the trend of cross dressing.
However, Owens seemed undeterred and continued to tweet against Harry Styles' photoshoot and also refuted the term 'toxic masculinity' which she thinks has been termed by 'toxic females'.
The rest of Twitter, however, has celebrated Harry Styles' choices and spoken in favour of wearing whatever one wants.