KARACHI: When did you last watch a Pakistani drama in which friendship between women took centre  stage? The fact that you have to stop and think of a recent title is, in a way, the answer to your question.
For far too long the narrative arc of a majority of our dramas has focused on pitting women against women, mostly over a man or as part of a domestic power struggle or both of these things. Then there's that eons-old trope of the woman protagonist who only finds fulfillment in marriage or in the elusive quest to achieve and maintain conjugal bliss. Again, this narrative involves, more often than not, an ingénue trying to protect her relationship with her husband from the machinations of a woman or two. It could be a family member, a best friend or the abominable "other" woman.
Just take a look at the music videos of some OSTs and you'll almost always find yourself staring at a man looking into the camera with a quizzical expression on his face as two women hold on to his shoulders.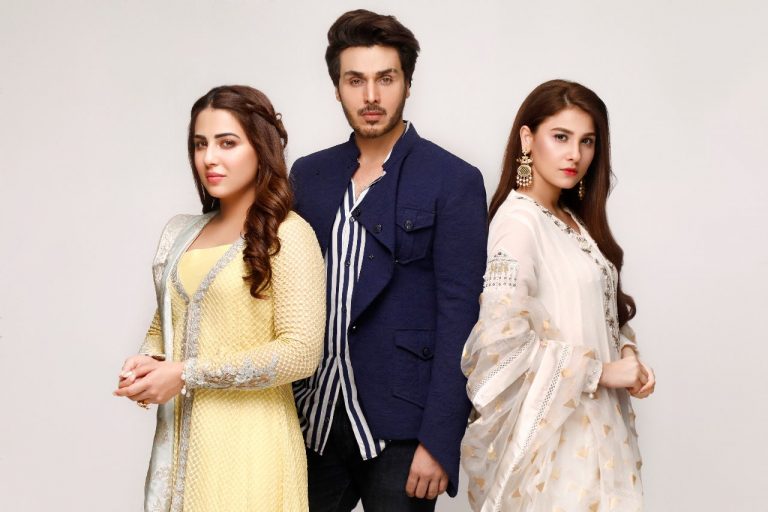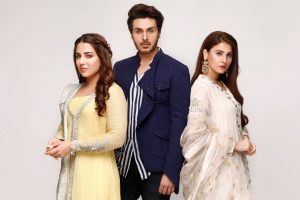 The pattern is embarrassingly predictable and excruciatingly pointless. It's also ironic as women are overwhelmingly the protagonists of TV dramas in Pakistan.
What's going on TV?
Just browsing three major entertainment channels is enough to understand what's going on. Jalan on ARY, starring Minal Khan, Emmad Irfani and Areeba Habib, is a story about a jealous sister involved in an illegitimate affair with her brother-in-law. If you read the synopsis of Mehar Posh on Geo Entertainment, you'll learn the heroine, Ayeza Khan, gets divorced on her wedding night because her husband's aunt disapproved of her mother. Sabaat on Hum TV revolves around the insecurities of a controlling sister, played by Sarah Khan, who wants to get rid of her sister-in-law, played by Mawra Hocane, by hook or by crook—quite literally as she asks her fiancé to hire a contract killer to murder her brother's love interest.
Actors, dialogues and channels may keep changing, but the one thing that seems to be a constant is the theme that women are each others worst enemies. What a shame as it doesn't stack up with reality.
For starters, even science tells us that women's friendships offer relief from trauma and contribute to longevity. A University of California, Los Angeles, study found women, during stress, release more oxytocin and go for the "tend and befriend" response instead of "flight or fight," which is how men react when stuck in a similar situation. Oxytocin helps reduce stress levels and adds a calming effect to the human body. Similarly, a Harvard Medical School research, which focused on a sample of nurses, concluded having more friends reduced the chances of developing physical health issues in women, thereby helping them live longer. Another study in the journal Organization Science states friendships among women in the workplace help reduce conflict, especially in male-dominated businesses.
Now, let's talk about our country, where the concept of friendship between a man and a woman unrelated by blood or marriage is largely frowned upon. Naturally, associations that Pakistani women build with other women are some of the most important relationships of their lives. Of course, this doesn't hold true for everybody, but it wouldn't be wrong to say a woman's most meaningful relationship in our conservative society is usually—by default—with other women, who could be her sister, mother, mentor or best friend.
Why can't we see honest portrayals of these deeply profound and essential connections on local media?
Unfortunately, there isn't a single, definitive answer to this question. From the under-documented gender imbalance among storytellers and producers in the entertainment industry to the fact that romance sells best, anything and everything could be contributing to the lack of stories focusing on healthy, formative sororal bonds between women. That said, it's worth mentioning how patriarchy comes into play here. Enmity between women ensures the survival of deeply entrenched patriarchal structures. After all, if women start working together in harmony, they wouldn't have to depend on a man for emotional security. This is also why friendships between women in our society, while wholly acceptable, are often infantilised and considered a stop-gap before marriage. Once a woman finds a husband, she is told and, often forced, to abandon her relationship with her friends. Therefore, we don't really see any remarkable stories about female friends in the media.
Granted, there are sub-plots where a best friend, sister or cousin can be seen supporting the heroine through her ordeals, but for how much longer will we see women's friendships playing second fiddle to romantic interests and domestic politics? It's not as if we can't do it or haven't done it.
The first name that comes to mind is that of the 1986 cult classic Tanhaiyaan, penned by legendary scriptwriter Haseena Moin. It's a story about two sisters, Sanya and Zara, played by veteran actors Marina Khan and Shehnaz Sheikh, respectively, who support each other through thick and thin after they lose their house following their parents' deaths in a car accident.
Another example is the popular 1987 series Dhoop Kinare, which was also written by Moin. Even though the show portrayed the lives of a team of doctors, one of its major storylines dealt with the friendship between Zoya Ali Khan and Anji, played by Marina Khan and Kehkishan Awan, respectively. The two characters chose completely different career paths and lived in separate houses, however, that didn't stop them from having each other's backs. Anji, unlike the stereotypical best friend in Pakistani dramas, didn't serve as a plot device but, in fact, played a decisive role in Zoya's life.
A similar sub-plot involving two supportive friends was shown in the 1991 drama Aahat, yet again, written by Moin. The show is based on the lives of a young couple, Rabya and Amir, played by Sania Saeed and Salman Ahmad, respectively, who face the consequences of having too many children too soon. As Rabya tries to keep her marriage afloat, she is unreservedly helped by her friend, Naheed, played by Talat Naseer. In one of their conversations, Rabya reminds Naheed how she once said friendship is the strongest and most selfless relationship in the world. She then proceeds to refer to Naheed not only as a friend but also as a sister and a guardian.
It's sad to see how these tried-and-tested intimate portrayals of women's friendships are now disappointingly rare.
Considering how relatable these relationships are in Pakistani society, one can't help but wonder what exactly is preventing producers and writers from rethinking the industry's stale and, quite honestly, repugnant approach toward womanhood and their friendships?