KARACHI: A lot of speculations have surrounded the Bollywood couple that is Alia Bhatt and Ranbir Kapoor ever since they became public about their relationship. Fans constantly created buzz about the two getting married and it seems like the couple is finally doing so!
According to the latest report via Mumbai Mirror, the two are set to be married by next year. Times of India further reported that the destination for the wedding will be Indian-occupied Kashmir. According to the publication, Alia's decision to do so is influenced by the shooting that took place in Kashmir for her film Raazi in 2017 after which, she apparently fell in love with the location.
According to reports, sources have revealed that the two have plans to take time off of their busy schedules to devote time to organize the wedding. Whether or not this marriage will be taking place next year, some people might not find the location as a smart decision given the political situation there.
It has been 128 days since the Indian government stripped Kashmir of its autonomous status whereby locals are still being cut off from the internet and dozens of political leaders still remain in detention.
Read: The most important tweets about India's decision to revoke special status for Kashmir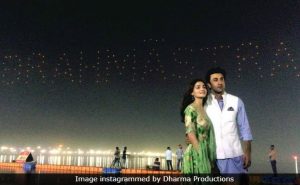 Meanwhile, the two are currently shooting together for their upcoming film Brahmastra that is due to be released next year in May.