KARACHI: As if problematic men weren't enough in real life, we've witnessed much toxicity in our dramas and movies. What better way to celebrate being single and dodging many, many bullets than by recounting all the horrible men in pop culture.
Here's a list – an incomplete one since there are too many to count – of toxic and problematic characters from Pakistani drama and Bollywood:
1. Zaroon from Zindagi Gulzar Hai
Where do we even start? Rich brat goes to college and does not hit it off with a seedhi, dupatta clad girl, who can't stand his guts and privilege. They end up getting married, god knows how. In fact, we're not even sure if they liked each other till the end even. Rich guy Zaroon only started taking an interest in Kashaf after his best friend Osama proposes to her. He's also weirdly always been fixated on how Kashaf fits his "ideal type" in a wife.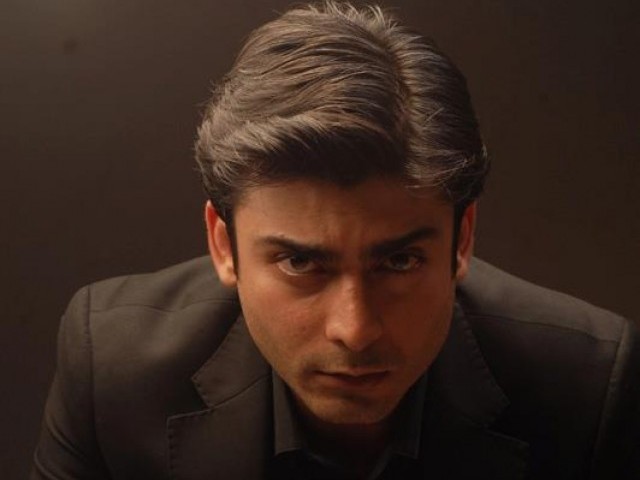 2. Ranbir from Ae Dil Hai Mushkil
All Ranbir Kapoor's character did in this movie was throw a fucking tantrum because the girl he likes doesn't like him back. He literally falls to the ground on her wedding day and starts hitting himself with a gamla while singing Channa Mereya, the film's only saving grace (along with Fawah Khan). Get a grip, Ayaan. One scene shows him physically shove Anushka Sharma's character Alizeh because he doesn't understand why and how she could reject him. He's the worst and there too many men like him in real-life, we definitely did not need to see him or celebrate him in reel life. NEXT!
3. Rahul from Kuch Kuch Hota Hai
Honestly it was hard to pick just one problematic SRK role. But Rahul in this 90s flick was probably the worst. First, he had a fun thing going on with Anjali but was flirting with and ended up marrying Tina? Anjali moves on and away and is about to get married, when fukin' Rahul shows up and, wait for it, falls in love with a now feminine sari in the rain Anjali. No thanks. Tussi jao, tussi please jao.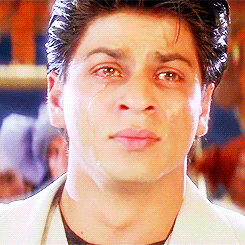 4. Lucky from Main Hoon Na
Main Hoon Na was recently released on Netflix (Pakistan) and obviously we jumped at the chance to watch what we remember being a cute story about long lost brothers, reunions, college and that killer Qawwali mash-up. I mean, you're lying if you didn't have a crush on Zayed Khan after his debut in Bollywood. Watching Main Hoon Na in 2018, however, proved to be a completely different experience. Firstly, wtf is up with Lucky's hair. It's all things awful and were we really attracted to that? More concerning is his attitude towards his best friend Sanju, who's a tomboy and in love with Lucky for some reason. She goes crying to their new Sari-clad, beautiful teacher who has the perfect solution. Instead of telling her to move on from loser lucky because she's far cooler than him, she gives her a make-over. The next day, Sanju enters college in a pink shalwar kameez and makeup, and sweeps Lucky off his feet, who also begins hearing violins around him (literally). He then realises that beneath the baggy clothes and kohl eyes was the woman of his dreams and decides to fall in love with her once her appearance changes a little. Barf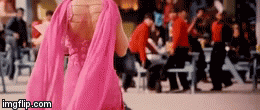 5. Salahuddin from Mann Mayal
Mann Mayal started off a little sketchy, by depicting a teacher-student relationship. The drama was extremely and unnecessarily long-drawn out, and very frustrating. But perhaps, the most problematic part of it was the character Salahuddin, played by Hamza Ali Abbasi, who is Manahil aka Manno's tuition teacher-turned-love-interest. However, he rejects her because he feels his family's social status cannot be matched with Manno's. Manno goes on to party a drunk, gambling man, and mothers two children. Despite having many opportunities to leave him, she sticks it out. And you know who else sticks it out, while watching every move Manno makes? Salahuddin. While the drama intends to show a caring, dedicated man in love, he's basically a stalker.
6. Khizer from Humsafar
Ok so he wasn't a main character or someone disguised as a hero – I mean he was outright the villain. BUT. He was the worst, and we cannot let it go. Apart from being annoying AF, he teamed up with Asher's mother (the main villain aka mother-in-law) to drive Khirad out of her son's life. And he did that by harassing Khirad and making it seem like they were having an affair? It turns out he did it to win over Sara, another antagonist in the drama and Asher's best friend who is hopelessly in love with him and hates Khirad. Sara turned him down once again, but Khizar obviously refused to take no for an answer.