KARACHI: Mohammad Bzeek is a foster father in Los Angeles taking care of terminally ill children who have nowhere to go.
Born in Libya, Bzeek came to United States in 1978 and received a degree in engineering. He met his wife in 1989 and started fostering children. Since then, he has taken in 80 kids, out of which 10 have died. According to Al Jazeera, Bzeek takes in children who have been abandoned or born to parents with drug addiction. The government takes it upon itself to connect these kids with foster parents like Bzeek.
When he was starting out, Bzeek would visit hospitals and find children who were born with medical problems. "These kids were terminally ill. They were suffering and nobody would want them," he told AJ+ in an interview.
He believes every child has the right to have a place called home and have family.
Read:Indian ad teaches sons to lend a helping hand
Bzeek has a biological son who is handicapped. Currently he is also looking after a young girl, who is blind and deaf and suffers from a disorder in which a brain doesn't fully develop. She is only responsive to touch. She was expected to live only for a few weeks but survived seven and a half years. "I know she has a soul, she has a feeling, so I always talk to her, no matter what. She knows that I am there with her and that I love her," Bzeek told AJ+.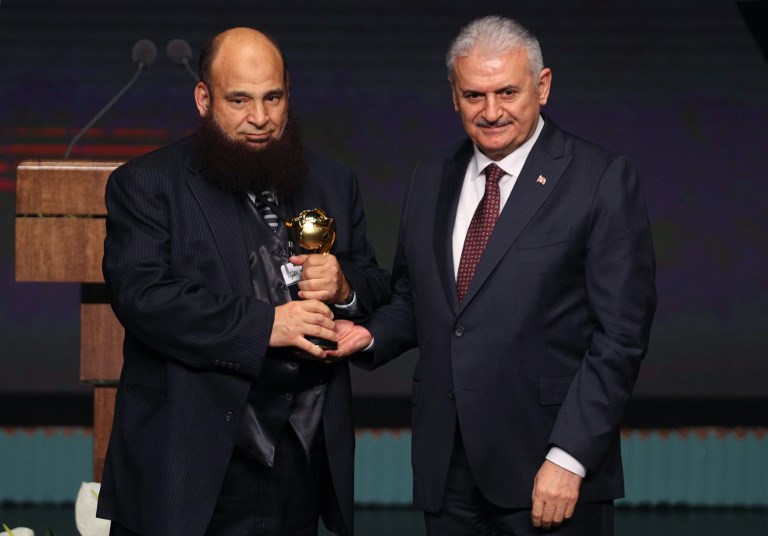 Bzeek, who is now in his sixties, has been covered by a lot of international media outlets. LA Times did one of the first articles after US President Donald Trump put an executive ban on the entry of immigrants from seven Muslim-majority countries. His story has been going viral for a while now. A GoFundMe page was established in his name through which he has been donated more than $200,000. He is using the money to remodel his house, fix the roof and central heat and air condition of his home.
What has most struck him is the level of support and appreciation he would get on the trust fund website. He says he would spend three to four hours each night reading them and cry.
Bzeek is of the view that there are always more good things in the world than bad things. "Nobody wants to be alone, we need each other," he told AJ+.