KARACHI: The annual Karachi Eat Food Festival 2019 concluded yesterday. With around 90 food stalls, more entertainment and a better seating arrangement, the venue was buzzing with thousands of people of all ages. Of course, the Millennial and Generation Z population was busy competing over who's got the best Snapchat feed of them all. We have to give it to the organisers though, the lights there were great. And the creative packaging of many food dishes made taking pictures with Instagram's "Focus" feature, worth it all.
1. Delina's Fish Cone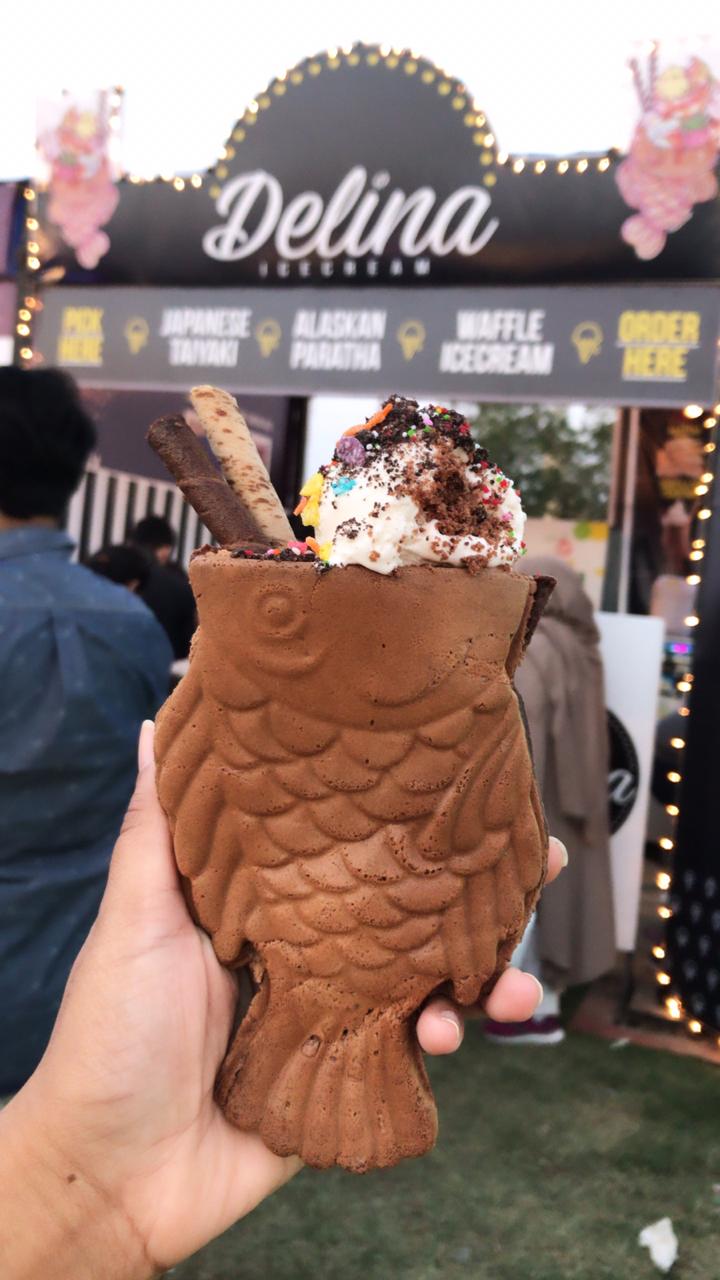 Though a little too overpriced (it cost Rs350!!!), this dessert was a hit among adults and children alike. It was too cute to miss!
2. Awesamosas' Doritos Chaat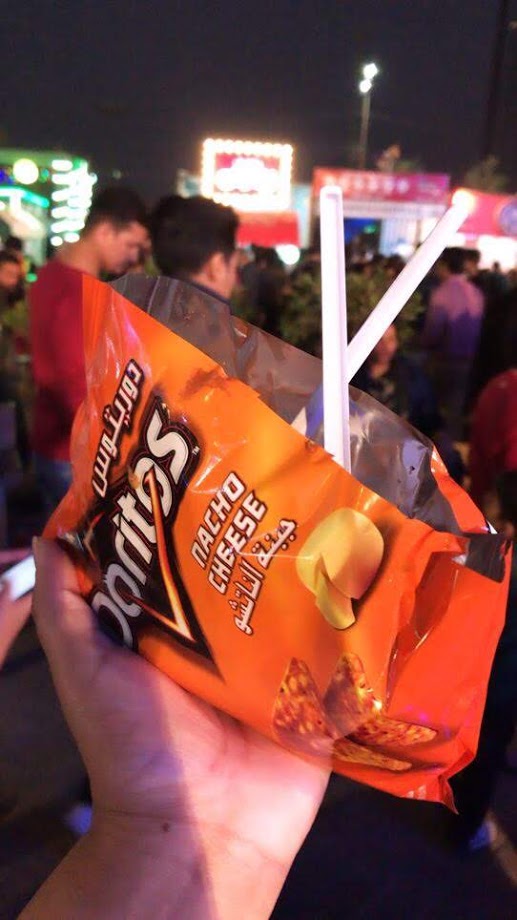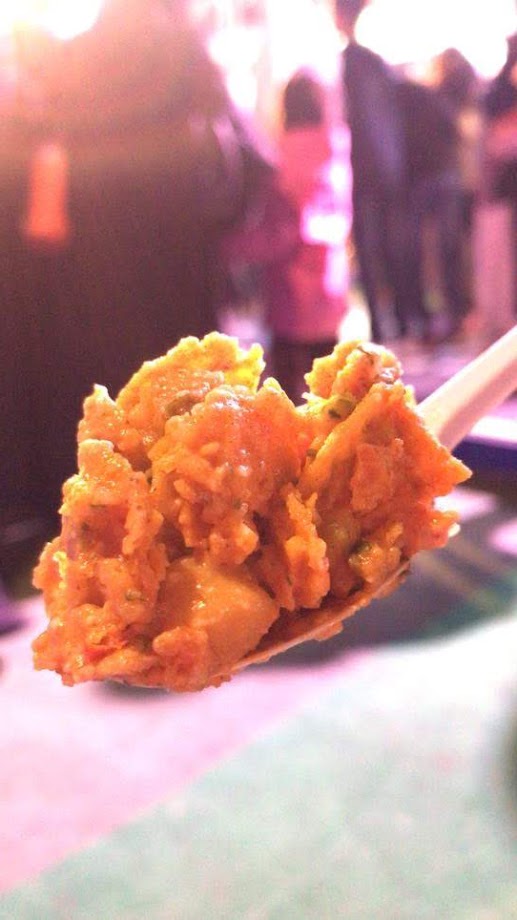 Mad props for creative packaging! The Doritos Chaat had a lot of 'swag' AND it tasted as good as it looks.
3. The Social Hub's Matka Chai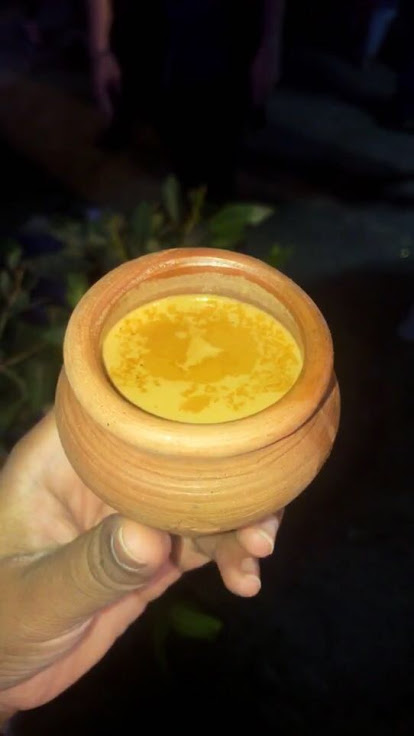 A couple of other places were also serving doodh patti  in tiny clay pots. This chai shot was one of a kind.
4. Lady Marmalade's Funnel Chicken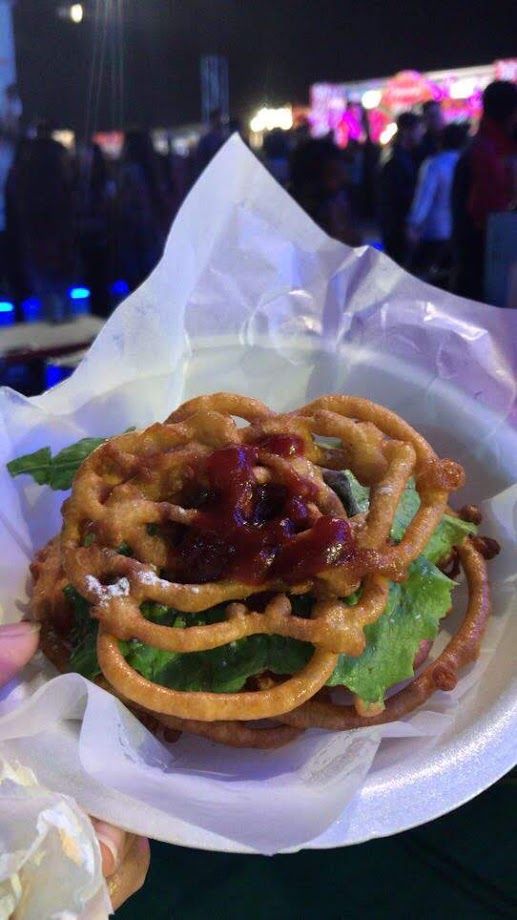 This chicken sandwich definitely made for funky festival food. Funnel Chicken is also a good way of cutting down carbs.
5. Om Nom Bros.' Chicken Souvlaki
Marketed as Greek street food, the souvlaki definitely sounded like it had potential. But turns out, it wasn't an authentic souvlaki. Food snobs were disappointed.
6. FamsPatisserie's Cococane Juice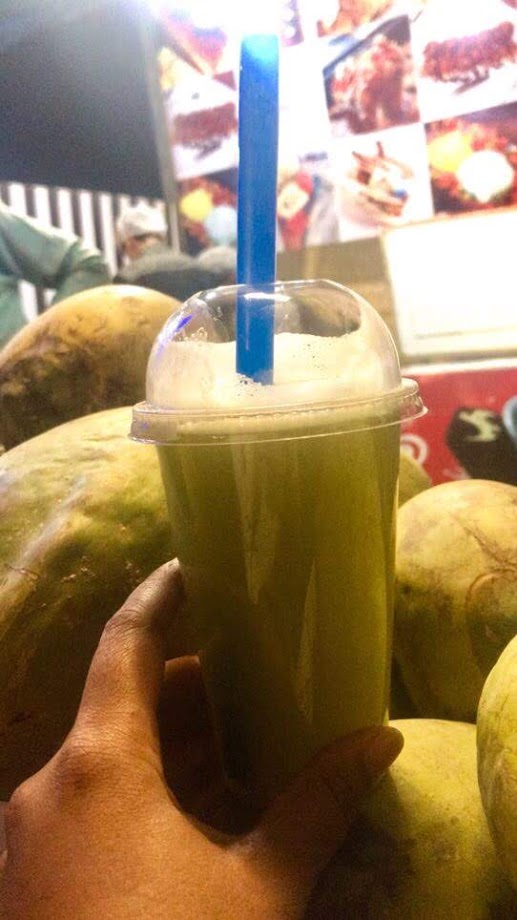 After battling the busy crowd at Karachi Eat, these fresh juices offered a much needed relief to our aching bodies.
7. People-watching 
We saw more old people chilling at the event this time than we did previously. While the youngsters were hustling for their best Karachi Eat picture, we saw their grandparents soaking in the energy while people-watching.
Karachi Eat offers a sweet escape to the average, stressed out Karachiite. Everybody feels little bit like a star there. But if they want to keep up with the young energy, the organisers better arrange for mobile phone-charging stations next year.