KARACHI: Our day began with the heartbreaking news that legendary actor Dilip Kumar passed away. Known to play the role of the tragic hero, Kumar's contribution to Bollywood spanned over six decades and 65 movies. He also received several awards for his remarkable performances. In memory of the legend, we're revisiting some of the most iconic roles Dilip Kumar had to offer to the movie industry.
1. Devdas
Although we associate Shahrukh Khan with the role of the lovesick hero, it was actually Dilip Kumar who had been the original Devdas back in 1955. This was considered to be Kumar's best performance and he ended up winning a Filmfare award for his role.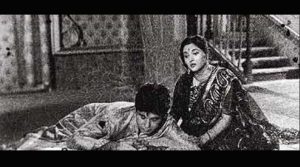 Interestingly enough, despite the fact he played the role so well, he didn't agree with the character he was playing. In an interview he had said, "I still cannot bring myself to agree with Devdas….but I played the part." Which is testament to what a great actor he was.
2. Gunga Jumna
A heartbreaking tale of how fate leads two brothers down opposite paths. Kumar played the role of Gunga, a man whose circumstances forced him to become a criminal while his brother Jumna played by Nasir Khan became a police officer. Gunga is falsely accused of a crime and when the two brothers meet, Jumna pushes him to surrender.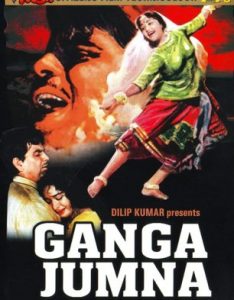 The circumstances of the meeting and the conclusion of the meeting were heartbreaking enough but then came the revelation that Gunga was the reason why Jumna became a police officer. Kumar snagged another Filmfare award for this performance.
3. Ram Aur Shyam
A welcome break from his heartbreaking roles, Dilip Kumar played a double role in this comedy-drama movie. He played the role of both Ram and Shyam, twins separated at birth but eventually reunited when they fall for women played by Mumtaz and Waheeda Rehman. Trouble ensues when their brother-in-law decides to use their similar looks as an advantage in his scheme to kill one and put the blame on the other.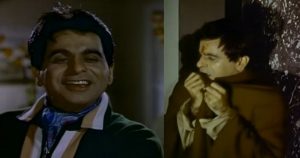 Playing double roles is challenging enough but playing the role of two vastly different characters requires immense talent, which Kumar proves he had. He played the shy and nervous Ram as well as the brave and mischievous Shyam to perfection.
4. Mughal-e-Azam
Perhaps one of his most memorable roles to date, Dilip Kumar played the role of Salim from the iconic couple Anarkali and Salim. The story of the two is known to all and Kumar did justice to the story of forbidden love. The movie was the highest-grossing Bollywood movie and held that title for 15 years. It was also the first Bollywood black and white movie to be digitally colored.

5. Andaz
Kumar described his role for the movie as having a "seething intensity" which made it that much better to watch.
Dilip Kumar, in this movie, played the role of a character who suffers because of unrequited love. Kumar falls in love with Neena who is played by Nargis, only to learn she has a fiancé. A misunderstanding that leads to a terrible accident which then leads to the tear-jerker ending will have to grab onto your tissue boxes!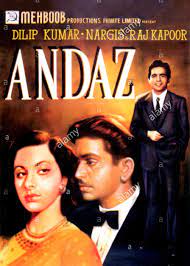 If you're in the mood to have a good cry, there's no better way than to watch a Dilip Kumar movie. After all, what better way to pay homage to the "Tragedy King" than to shed a tear while watching his movies?