KARACHI: Ten years is perhaps too little a time for a non-existent film industry to suddenly stand up on its feet and while we may find some of our films to still be cringe-worthy, we have indeed come a long way. As 2020 comes closer, it's perhaps time to take a look back at the last 10 years and celebrate all the good that came out of it, film wise.
2011
Even though everyone considers Khuda Ke Liye to be the film that set the cinematic wheels in motion, it released in 2007 and therefore was part of a different era. The first most powerful film of the decade has to be Bol. It's the film that gave us the iconic dialogue "Jab paal nai saktay toh paeda kyun kartay ho?" (When you can't raise us then why do you give birth to us?) It touched upon a lot of controversial topics and Shoaib Mansoor was lauded for the risks he took with this film. Also, Humaima Malick set the bar very high with her performance, who can forget her in this film?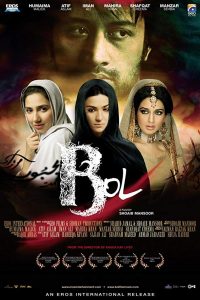 2013
Films like Zinda Bhaag and Seedlings were extremely important for 2013. Based on illegal immigration, Zinda Bhaag was a critically acclaimed film for it's dialogues and subject matter, so much so that it became Pakistan's first official selection for the Oscars. Seedlings, directed by Mansoor Mujahid, who has now been handed life imprisonment for the murder of his friend, was a game-changer due to it's international appeal. It was premiered at the New York Film Festival and also won several international awards. However, Waar, while problematic in terms of story-telling, became the biggest movie of the year, with a lifetime collection of over Rs300 million.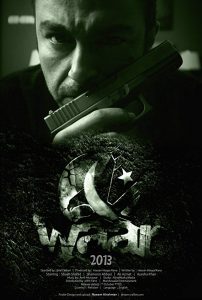 2014
Nabeel Qureshi would become a household name after the success of Na Maloom Afraad, starring Fahad Mustafa, who hadn't yet become the star he is today. Film-maker Jami's 021, starring Shaan, was also critically acclaimed for the subject matter and the way Jami put the story together. It drew comparisons with Waar because they were both action films but everything else about the two films was different. On the 'parallel' level, Dukhtar stood out for its performances. The film was also premiered at Toronto Film Festival in 2014 and was Pakistan's second official selection for the Oscars Best Foreign Film category.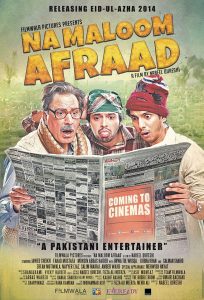 2015
This was a big year for Pakistani films. We had box office blockbusters like Jawani Phir Nai Aani and Bin Roye that changed the scene when it comes to films making money, and then films like Shah, Moor and Manto that were compelling stories, proving that there was space for non-commercial films at the cinemas as well. 3 Bahadur also became the first animated feature film to hit the big screen.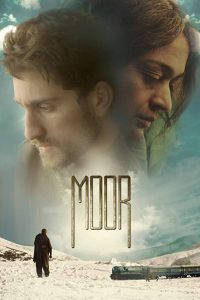 2016
The biggest film this year was undoubtedly Actor-in-Law, Nabeel Qureshi's second cinematic offering. Not only did the film rake in big bucks, it also established Nabeel Qureshi and producer's Fizza Meerza's position in the industry and showed that Fahad Mustafa could carry an entire film on his shoulders. Special mention must be made of Mehwish Hayat who may not have been the main character but gave Fahad a tough competition for sure in terms of her performance. 2016 also had a lot of urban flavour: films like Ho Mann Jahaan and Dobara Phir Se were urban stories that weren't about the army, or some grave social issue, but simple urban stories about things like college life and divorce.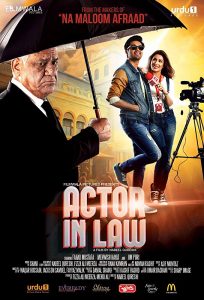 2017
This year was huge! Punjab Nai Jaungi, Na Maloom Afraad 2, Yalghaar and Mehrunisa V Lub U were all big films. They made huge box office collections, and with the exception of Yalghaar, they were all fairly decent to watch as well. Chalay Thay Saath stood out for it's carefully curated soundtrack, featuring a plethora of local, indie musicians, and the fact that the film was shot in Hunza. It also featured Canadian actor, Kent S Leung as the lead opposite Syra Sheroze. Verna deserves a mention because even though the film received mostly negative reviews, it created quite a buzz because of it's subject matter and the fact that Punjab Censor Board had banned the movie because it apparently 'portrayed the state institutions in an undesirable manner.' The ban was lifted though.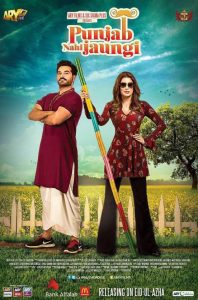 2018
Blockbusters hits were obviously films like Jawani Phir Nai Aani, Parwaz Hai Junoon and Teefa in Trouble, even though the latter film received a lot of backlash at its premieres in Karachi and Lahore because of Meesha Shafi's sexual harassment allegations against the lead star and also producer of the film, Ali Zafar. Load Wedding was one of the best films because it did well on the box office and was brilliantly executed by everyone involved and Motorcycle Girl deserves a mention because it was one of the only films ever to have one female lead. Sohai Abro carried the entire film on her shoulders.
However, the most important film of 2018 was Cake. Starring Aamina Sheikh, Sanam Saeed and Adnan Malik in pivotal roles, the film presented a whole different side of Pakistani cinema, which was very different from the otherwise Bollywood influences that usually creep in. Well acted, well directed and above all, beautifully shot.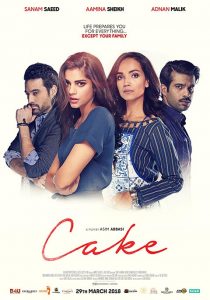 2019
Paray Hut Love and Superstar dominated the box office but the most important film this year was definitely Laal Kabootar. Directed by Kamal Khan, this Mansha Pasha-Ahmed Ali starrer had a lot to offer. In terms of visual experience, this film had something in common with Cake: the cinematographer, Mo Azmi managed to capture the grittiness of the city without unnecessarily romanticising it but also retained his signature style. You can tell that Cake and Laal Kabootar are visually very different from every other film out there.
Read: Review: Here's why everyone is raving about Laal Kabootar