KARACHI: The weekend is upon us. We've made a list of fun things you can do (You're welcome).
Check out some upcoming events:
1. Open Mic Night
T2F is hosting "First Fridays Open Mic: July Edition" that is an effort to show-case the entertaining and emerging talent of Karachi. Musicians, poets and comedians are encouraged to come and perform.
Date & Time: Friday, July 5th| 6 pm-8.30 pm
Address: Faraar Gallery, T2F
More details here: https://web.facebook.com/events/350603198959417/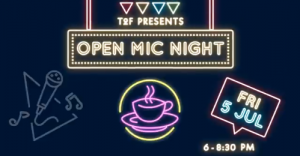 2. Chai and music night
Koyla Chai is hosting "Mehfil e Suroor" with Haider Ali, to make your weekend soulfoul. This live music event promises to 'Make your Evening Great with Good Food and Good Music'.
Date & Time:  July 5th-7th | 8pm onwards
Address: D2, Block 2, Clifton Next to Shell Pump, Bilawal Chowrangi
More details here: https://web.facebook.com/events/454218458690264/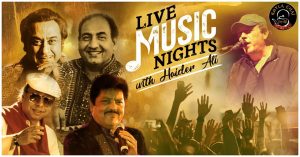 3. Baking with little ones
Candy Club Nursery is hosting an event for fathers to bond with their little ones through baking! "Daddy let's bake!" aims to give moms a break and a breather while the dads take over.
Date & Time: July 7th | 4 pm- 6 pm
Address: Candy Club, 251-A, Block 6, P.E.C.H.S
More details here: https://web.facebook.com/events/495220184647429/

4. Youtopia
Youtopia, a music & dance night company is coming to Karachi! Musicians Vijay and Sofia are promising to make you listen to music like you've never heard before.
Date & Time: July 6th | 7:30 pm – 12 am
Address: to be disclosed on their website tonight
More details here: http://www.youtopiaofficial.com/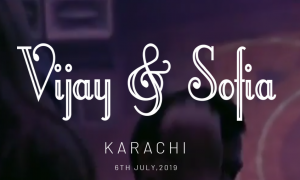 5. Book Bazaar
Liberty Books is hosting the event Karachi Book Bazar for all book lovers. Books will be sold at discounted rates and sales!
Date & Time: July 5th-7th| 12pm onwards
Address: Liberty Books Clifton
More details here: https://web.facebook.com/events/443319726484254/
https://web.facebook.com/libertybooks/videos/369165380458244/