KARACHI: The King of Malaysia Sultan Muhammad V has been in the news for a few months now. Just recently, it was speculated that he had married former Miss Moscow Oksana Voevodina in a small but lavish ceremony in Russia.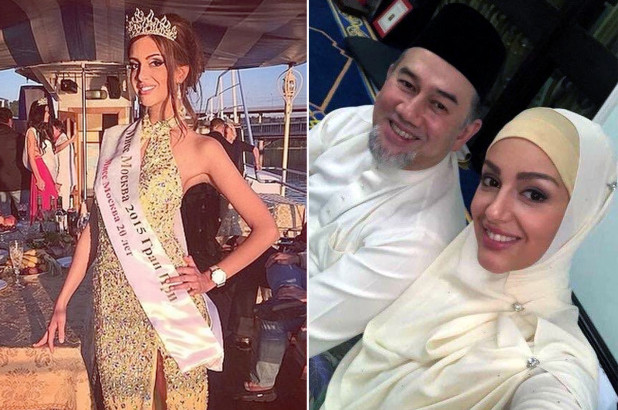 The king had reportedly taken a two month medical leave during which, it is being said, he had married Voevodina. Photos of their wedding had circulated on social media, although no confirmation came from the palace. The National Palace did not given any hint or reason for his untimely resignation.
This is the very first time a Malaysian king failed to complete his term since the country earned independence from the British some 60 years ago. Malaysia has nine royal families, who take turns to sit on the throne. Monarchy is ceremonial in the country as the parliament and prime minister keep the administrative control.
Yet, the monarch is seen in high regard, more prominently among the ethnic Malay Muslim majority, as the keeper of Malay tradition, according to Telegraph. The King is also the ceremonial chief of the military as well as the head of Islam in Malaysia.
Twitter reacted to the news of the Malaysian King's step-down with it's usual sass and thoughtfulness: