KARACHI: To be honest, we never really noticed the gender parity at one of the biggest film festivals in the world. Or were we so used to the scale being uneven that we never considered raising our voice against it? Regardless, things are clearly changing at the Cannes Film Festival this year and we're listing all the happenings that prove that 2018 is the year for women in film.
1. A female majority jury
This is the first time since 2014 that the Cannes jury has had a female majority. Headed by Cate Blanchett, the jury also features Kristen Stewart, Ava DuVernay, Khadja Nin and Lea Seydoux.
2. Protesting for equality
82 women, representing the number of female film-makers whose films have appeared in competition at the festival in its 71-year history, walked the Cannes red carpet in a silent protest. Along with members of the jury, the group also featured Kristen Stewart, Patty Jenkins (Director of Wonder Woman) and Salma Hayek.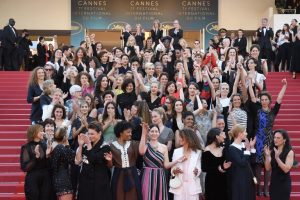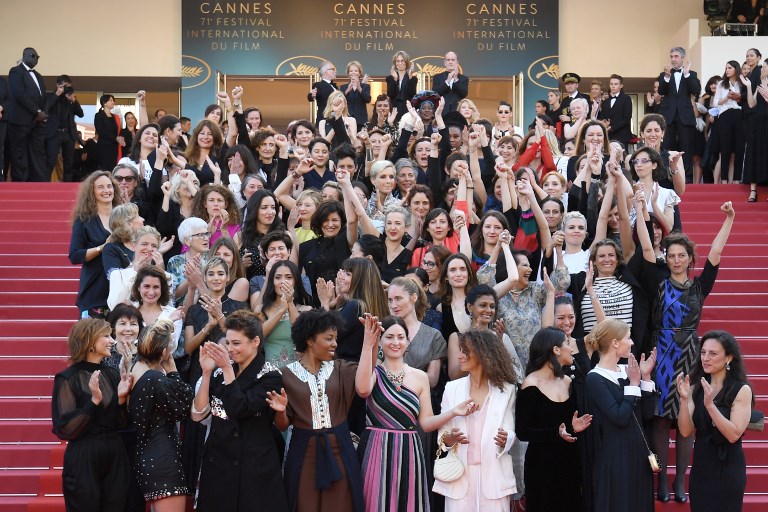 3. Introducing a charter for improving gender parity
According to The Guardian, a new charter has been unveiled at the Cannes Film Festival. This charter, signed by the director of the festival Thierry Frémaux amongst others, will work to improve gender parity at the festival. Hopefully, other festivals will also pick up on this and implement the charter. Frémaux said that Cannes needed to question its own "practices, traditions, habits, and history. Cannes has stats that speak for themselves – and in a negative way."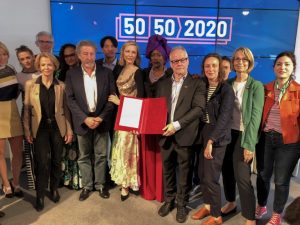 4. "Male movie stars would have to take pay cuts if they were serious about equal pay for women" – Salma Hayek
Salma Hayeki added to the feminist fervour by pointing out that men are paid a lot more than women in the industry. According to The Guardian, Hayek said: "If actors ask such inflated fees it will leave nothing for actresses. If the movie's budget is $10m, the [male] actor has to understand that if he is making $9.7m, it is going to be hard for equality," Hayek added. "Otherwise they will kill the movie."
5. All female star cast in Jessica Chastain's upcoming film, 355

We were already waiting for Ocean's 8, starring Sandra Bullock, Cate Blanchett, Rihanna and Helena Bonham Carter amongst a few famous women, but thanks to Cannes 2018, we've just been informed of another film starring an impressive female star cast! According to Vanity Fair, Jessica Chastain's film 355, will be featuring herself, alongside Penélope Cruz, Fan Bingbing, Marion Cotillard and Lupita Nyong'o. The ladies will be playing the roles of spies from agencies around the world who form their own team, named 355.
6. Kristen Stewart makes a statement about wearing heels

Some might criticize this move but we know why Kristen Stewart took her shoes off at the coveted red carpet. Women are often required to wear heels as part of a dress code whereas men are not forced to put on any painful shoes. Stewart's act makes a very powerful statement regarding this expectation from women to always be wearing heels at formal events.